The GAA hope to soon receive further clarity on the prospects of a return to intercounty activity in early April.
Along with other organisations, it remains a waiting game for Croke Park officials, who have a number of scenario plans in place and are ready to react immediately to updates from Sport Ireland or Government representatives when further information is forthcoming.
Currently, with Covid-19 case numbers slow to drop, not all schoolchildren yet back in the classroom, and the vaccine rollout behind schedule, inter-county GAA teams face an anxious wait to see whether they will be able resume training from 5 April.
With an extremely cautious approach certain in terms of any general Government relaxation of restrictions in early April, NPHET officials will first consider the success of reducing case numbers to a very low level, vaccinating the population as quickly as possible and protecting the most vulnerable to the disease before they recommend any possible change.
If there is a green light for a return to inter-county training in early April, the GAA will hope to provide a four-week pre-season, a reduced league, and a minimum of five games (both league and championship) for counties.
It is anticipated that the football league will be condensed into two groups per division and promotion and relegation will apply.
In the hurling league, it's believed that one team will be promoted and one relegated in each sector.
Croke Park bosses will also aim to offer a backdoor in the hurling championship, giving each county a minimum of two games.
Due to time constraints, however, they may have to look at running the football championship on a straight knockout basis, as it was last year.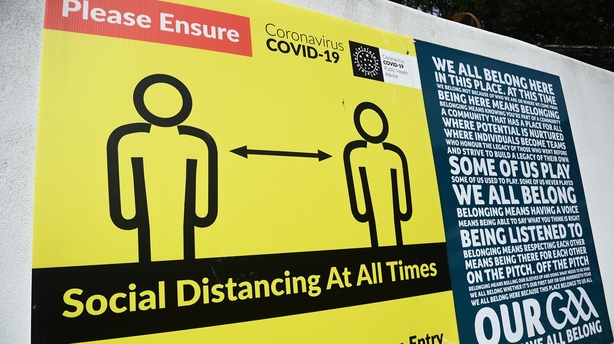 The aim will be to play intercounty first and then move to club action. In the north, club teams will be cleared to resume activities on 12 April, subject to Stormont approval.
In the south, no club activity is permitted until Level 3 of the Government plan is reached – a juncture that seems a good way off at present. Meanwhile, there are 11 counties with outstanding competitions from 2020 still to complete, so timelines will be particularly tight for those.
In recent weeks, there has also been a big push to get juvenile and underage teams back to some form of non-contact training in a safe and controlled manner and some indication on the feasibility of children being allowed to return should emerge in the next 10 days.
With 12 million pre-game and training health questionnaires completed last year, a highly successful Cúl Camp ran off, and stringent safety procedures, the GAA has already demonstrated its ability to adapt to any level or restriction and hold training and games for players of all levels.
And if the Government allows the intercounty to resume training from 5 April, many protocols and practices are already in place. If a go-ahead is given from Cabinet, it's expected competitive intercounty action could begin in early May.
The GAA's Covid Advisory Group will meet next Monday to consider all latest developments in this evolving environment.
Read next - Aidan O'Rourke: The GAA's Covid approach is failing our youth