The GAA's Covid-19 Advisory Group is set to meet in the coming days to assess developments from the Government's latest national roadmap.
It is hoped that inter-county activity could begin on 5 April, with a return to non-contact activity for juveniles also on the cards at that juncture.
With at least four weeks pre-season training required, an early May starting date for the Allianz Leagues is still possible although the prospect of that competition being shelved for 2021 has increased significantly.
Incoming GAA President Larry McCarthy takes the reins from current office holder John Horan at this Saturday's Annual Congress and one of McCarthy's first tasks will be to oversee an updated fixtures review for this year.
The outlook could brighten considerably for the GAA by the end of March but analysis of the Covid-19 Resilience and Recovery 2021 plan suggests that the return to play process will be an extremely cautious one.
"The situation will be subject to ongoing review taking account of the evolving epidemiological situation and available evidence in relation to vaccine deployment, uptake and effectiveness," the Government's new publication reads.
"However, public health advice is that it is too early to say how and when other restrictions should be eased given current uncertainties.
"Government will meet in advance of the 5th of April to review the level of restrictions.
"Any easing of measures should be slow and gradual with sufficient time between phases to assess impact and to respond if the epidemiological situation was to deteriorate.
"It will take account of emerging international and national evidence and experience and with a specific focus on supporting mental health and wellbeing."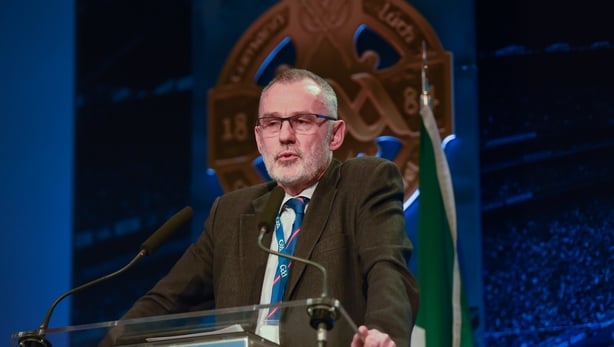 Without much clarity available in the coming weeks - and amid huge disappointment that inter-county players cannot train in March, nor juveniles in non-contact pods - it appears that key to the success of the return to GAA - and other sporting activity - in early April will be a subsequent assessment, based on the public health advice, on bringing disease prevalence (case numbers/incidence) to much lower levels that can be managed and controlled by public health.
An assessment will also consider the reproduction number ('R' number) and both hospital and critical care occupancy.
It's hoped that there will be ongoing and steady progress on the vaccination programme at that juncture and that the most vulnerable are protected through vaccination.
Another factor in the successful implementation of the April return landmark will be emerging information on variants of concern.
"The intervening time is to allow for a fuller assessment of the status of the disease, including the impact of priority services reopening in the context of the more transmissible variant," the Government report continues.
"There will also be considerably more data in relation to vaccines which will enable more detailed modelling.
"Areas for consideration if the situation improves sufficiently will include:
- Some easing of restrictions on outdoor activities and meetings beyond one other household.
- Consideration of extending the current 5km limit.
- Staggered start of easing of other areas of activity with a focus on outdoor activities including sport and some areas of construction."
For now GAA officials have been left with no clarity except a hope that their season could finally get underway at the start of April with a huge amount of games across all levels (with some still outstanding from 2020) to be completed before the end of the year.