The Gaelic Players Association has advertised the position of chief executive officer.
Three weeks after the announcement of Paul Flynn's intention to step down to take on a new opportunity in another business sector, the GPA has started the process of looking for his replacement.
Flynn served the players group as a member of the National Executive and later as a member of the board before taking the position of chief executive in 2018.
The multi-decorated former Dublin footballer will this year sign off from the GPA just months after his group aligned with the Women's GPA.
He leaves office with a new four-year deal with the GAA also in place following a lengthy negotiating process.
With incoming GAA president Larry McCarthy set to take office at the end of this month it will be crucial for the new GPA leader to quickly strike up a working relationship with the new president as Gaelic games bodies prepare themselves for a period of uncertainty amid an evolving Covid-19 landscape.
Currently, the shape of the 2021 season is very much up in the air with gate receipts and almost every revenue stream affected.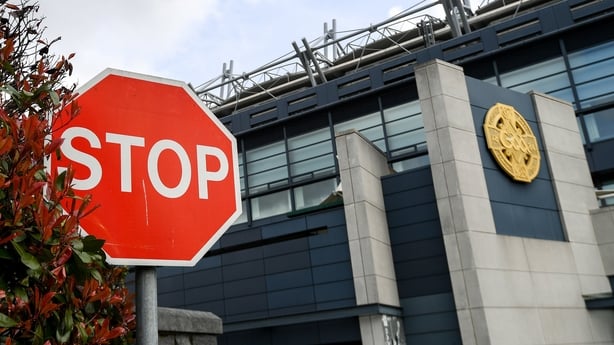 Both the GPA and GAA are waiting for the Government's new 'Living with Covid' roadmap to try to give some certainty to fixtures.
But with the loss of Level 5 exemption for elite sports – and with funding yet to filter through – it's an exceptionally challenging time for both organisations.
The new GPA boss will be asked to lead the representative body for inter-county hurlers, footballers and camogie players through this period and beyond.
That's a significant requirement in itself - following the recent merger with the WGPA, the organisation now represents over 4,000 current inter-county players as well as an increasing number of past players.
The advertisement calls for a candidate with drive and vision to lead the organisation through its next phase of development.
Essential qualities of the successful candidate also include innovation, an ability to establish and develop positive relationships with players, other organisations, Government bodies, commercial partners and individual supporters/donors.
The new CEO will oversee the organisation's day-to-day management as well as developing and implementing operational policies.
Delivering the organisation's strategic plan and showing a deep understanding of and empathy for the experience of inter-county players in relation to their on-field activities are qualities also included in the advertisement.
In the post the GPA says it is dedicated to investing in three key pillars for players: representation, welfare and development and the closing date for applications for the position is Monday, 8 March.