Another All-Ireland final beckons for Mayo and another Croke Park finale for Sean Rice to cast an eye over.
Now in his 83rd year, Rice still maintains a good recall of past events, that since 1951 have not been kind to the Green and Red when Sam Maguire is being handed out. A journalist with the Connacht Telegraph and Connacht Tribune for many years, Rice now writes a weekly column on GAA affairs for the Mayo News.
Through his fine penmanship, the love affair with Gaelic football still shines through. 
Life began in a little place called Moneen, just outside Castlebar. "There wasn't too much money around during the War years and to be honest with you, life was tough," Rice revealed when speaking to RTÉ Sport.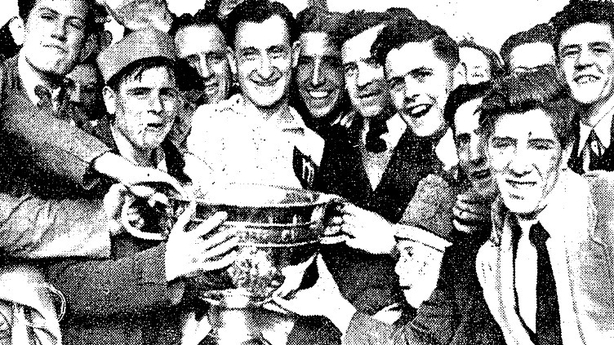 But at least Mayo football was on the up, following the end of World War II. In 1948, the county reached an All-Ireland final, two years out from going one better and then completing back-to-back titles in September 1951. At the same time young Rice and others were starring in their own competitions in Moneen, and in their own minds hoping to emulate the feats of Tom Langan, Sean Flanagan, Paddy Prendergast and Eamonn Mongey.
"We organised games amongst ourselves and then we decided to put a team together and take on the neighbours Kilkenny."
And so began five-a-side matches, often on the side of the road and with leather footballs hard to come by, open warfare ensued as sticks were used to move what passed for a football. In time, matches, somewhat adhering to the rules of Gaelic football, were eventually played in a green space on the grounds of a local hospital. Local leagues were organised at various grades.
Castlebar Mitchels were the main club in Mayo, but a new outfit would emerge in the shape of Breaffy.
Rice takes up the story. "Back then Castlebar won county titles nearly every year, but their concentration was on senior teams. And then Breaffy was started up and the likes of myself got a chance to play organised football. Soon, I was winning West Mayo junior medals. It's not an understatement to say that back then junior was not for the faint-hearted. Many fights broke out on the pitch, you had lads not playing senior taking lumps out of each other, rolling on the ground and using coarse language. Thankfully, youngsters like myself escaped these fracas.
"At minor level it was decided that Breaffy players would join up with Castlebar and I won a few county medals at that grade."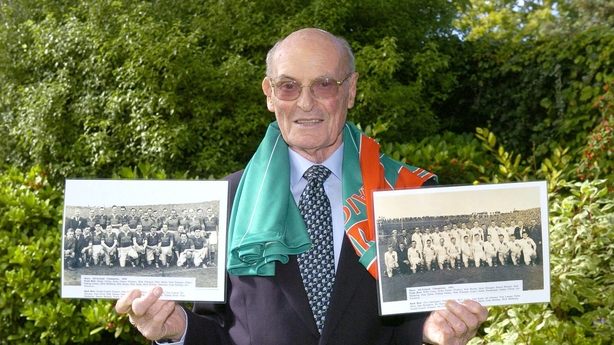 Rice was making progress and come 1955, he was of the part of the Mayo minor squad that won a Connacht title. On the back of the seniors winning in '50 and '51, there was an expectation that Mayo would be contesting for Sam more often.  
"I played minor with some great players who never made senior because they weren't favoured by the selectors at the time," a rueful Rice explained.
"They were up to 20 selectors picking the Mayo team at the time. And then emigration hit the county hard. A lot of lads left for England and America, lads you never saw again.  There was hardly any work around Castlebar at the time, so there was no option but to leave."
Rice stayed at home. A summer job at Josie Burke's garage came up. When the summer ended, the apprentice stayed on and would not return to secondary school. Rice spent over ten years working in the garage store room. The football continued and by now he had switched allegiance to Castlebar Mitchels, who were then concentrating on grades, other than senior.
In charting Rice's life so far, you would say that a move into journalism would be most unlikely. That was the case until a gathering of the Castlebar club one night.
"At that meeting there were a lot of complaints that the club was not getting much publicity in the local papers and it was decided that it would be up to ourselves to change that. And so Gerry McDonnell, the club secretary, looked around the room and said: 'there's one man here that might be able to do that and that man is Sean Rice'.
"Before too long, I was writing up notes about the club regarding fixtures and meetings and sending them to the Connacht Telegraph. After that I was asked to cover junior and senior games for the paper. I was still working in the garage, but at weekends I was doing bits for the paper."
"A vacancy arose for a reporter in the Telegraph and Rice was asked to join on a full-time basis. He accepted the offer. It was the mid 1960s. The era of typewriters, shorthand and hot metal. The hours were often unsociable. By the mid 1970s, Rice had moved to the Connacht Tribune. Over the course of his career, he worked with the likes of Jim Carney, Jim Fahy and Seán O'Rourke, a trio who ended up in RTÉ.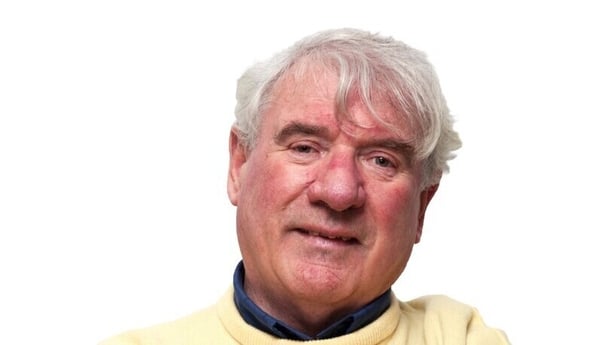 Much of Rice's journalistic career coincided with Mayo failing to capture the heights of the late 40s, early 50s.
He is definite views as to why his beloved county fell short.
"Remnants of the 50/51 team were still there when we won Connacht in 1955 and lost to Dublin in the All-Ireland semi-final. 
"A new crop of players were coming through at the end of the 60s, but management should have got more out of a side that contained John Morley, Joe Langan, Ray Prendergast and John Nealon. They did a win a league title, but that was as good as it got for a long time. The 1970s were barren, with no Connacht titles. We were producing good underage sides, but had no joy at senior. 
"And when we did win Connacht again, it was one of worst finals ever, against Sligo."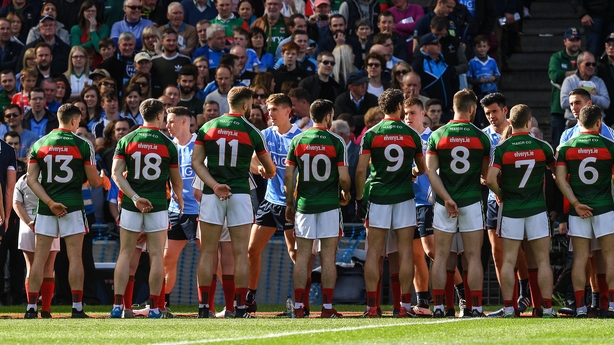 On Saturday next, Mayo will try again in their pursuit to end that long wait for Sam. There is hope in Rice's voice that they can do it, but there is also caution.
"Dublin, when they did get the better of us in those recent finals were a little bit too crafty, too wily," he reflected.
"They are a fabulous side, with marquee footballers all over the pitch. Our full-forward line of Cillian O'Connor, Aidan O'Shea and Tommy Conroy gives me hope that we can be competitive. If we can tighten up at the back, we have a chance."
As we near the end of this extraordinary year, Rice is somewhat surprised that Mayo have even made it this far.
"At the start of the league, we practically had a different team out every week. James Horan was trying players out, which was fair enough. And then Covid came. When things resumed we beat the living daylights out of Galway in Tuam. We then lost to Tyrone and got relegated. In the championship, we easily beat Leitrim and then were too good for Roscommon. The Connacht final was tough against Galway. We squeezed through. Against Tipperary, we had the game won at half-time.
"That's our year so far, but nobody thought back in spring that we'd get so far. Mayo are resilient, its people are resilient, but it's up to the players now."
And while Rice did lament the way Mayo teams were managed back in the days, the arrival of "good men" like Liam O'Neill, John O'Mahony, John Maughan, Stephen Rochford and James Horan at various times has led to the county being more competitive again.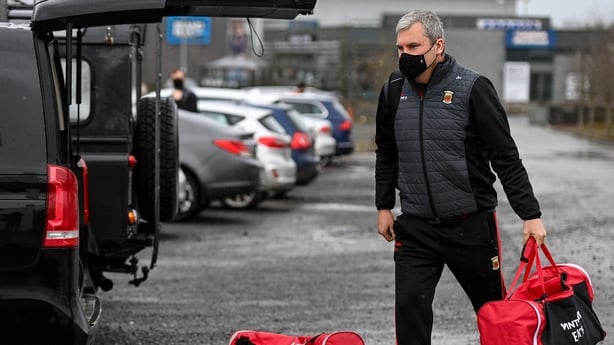 Speaking further on Horan, he added: "He first came in after having success with Ballintubber and he put a stamp on Mayo straight away. You would like to think experience has taught him much. Dublin, this weekend, will test his credentials again."
And so the 2020 All-Ireland football is close entering the last few minutes. Dublin are ahead by a few points.
"I suppose you would love to see a 'Seamus Darby moment' as the ball is lobbed in and a Mayo men grabs it and blasts it to the net. That would be some way to win it. In the year that's in it, who's to say that won't happen."
What a way that would be end to end the famine.
Watch the All-Ireland senior football final between Dublin and Mayo live on RTÉ2 from 3.40pm Saturday, listen to live commentary on RTÉ Radio 1 or follow our live blog on RTÉ Sport Online and the RTÉ News app. Highlights on The Saturday Game (9.55 pm RTÉ2).
Follow All-Ireland senior football final between Dublin and Cork with our live blog on RTÉ Sport Online and the RTÉ News app (from 3pm Sunday) or listen to live commentary on RTÉ Radio 1. Highlights on The Sunday Game (9.30 pm RTÉ2).