Last week, the talking points were of the more big-picture, philosophical variety - cynicism, scoring tallies, absence of crowds, the new sliotar - but this weekend it was all games, games and more games.
The championship has entered full swing and we've now had a proper look at all the contenders.
How are things shaping up in the race for Liam MacCarthy?
Limerick suffocate Tipperary - too early to proclaim a new empire?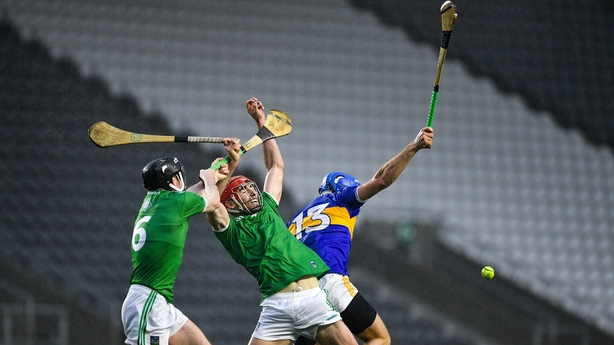 Are we witnessing the birth of a new dynasty? It's early days to be proclaiming the rise of a new evil empire in hurling but the brutal manner in which Limerick are dismissing all comers in Munster does have an ominous feel.
A provincial semi-final between the two most recent All-Ireland champions should, in ordinary circumstances, be a closely-matched affair but there was little doubt from early on that Limerick were destined to win this one.
Seamus Flanagan did tag on a fortuitous late goal following what appeared to be a mis-hit shot (he'll probably deny that vigorously) but it would be wrong to say the margin of victory was flattering to the 2018 All-Ireland champions.
As was the case against Clare last week, Limerick's physical power, intelligent use of possession and remarkable strength in depth emerged as their most salient qualities.
The suffocating, space-choking nature of Limerick's defensive play is evidenced by the stat that Tipperary managed only 11 shots at the posts in open play during the 70 minutes.
The production line that's been established in the county in the past decade is now going at full tilt.
They are justifiably installed as heavy favourites for the All-Ireland. At this point, it's hard to make a solid case for anyone beating them.
Did Tipp go in cold?
Tipperary's quest for a first back-to-back All-Ireland victory since the Hell's Kitchen era got off to a wretched start.
A defeat wasn't entirely unexpected given Limerick's intimidating form but the nature and extent of the loss may provoke disquiet.
From the tone of the post-mortem, there's clearly puzzlement at a couple of the selection calls.
On a wet and windy day against the most physically dominant team in the game, Tipperary bizarrely opted for talented but youthful forwards in the shape of Mark Kehoe and Jake Morris rather than grizzled work-horses like Dan McCormack and Michael Breen. Certainly, when McCormack was eventually introduced, Tipperary did begin to get more traction in the middle third.
What of the mitigating factors? The weather conditions certainly suited Limerick's roll-call of giants but this being a winter championship, things might not get any easier on that front.
Was the absence of a game in the lead-up decisive? The evidence of the past decade is that match practice certainly beats prolonged rest - if anyone doubts this, check out the record of Munster champions in All-Ireland semi-finals since 2007.
If Tipp, like Limerick, had a game under their belts heading into Sunday, might things have panned out differently?
Galway deliver answer to podcasters everywhere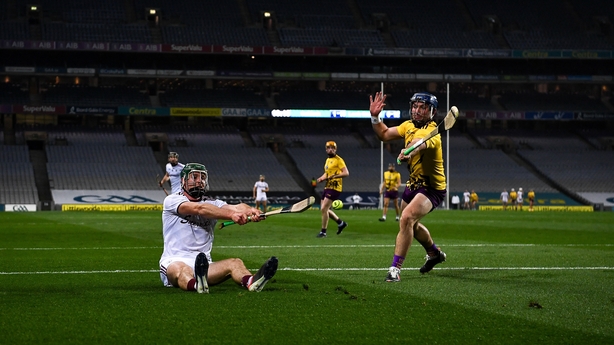 It's a staple of the post-victory interview but Galway and their manager can legitimately turn to the media this time and say "yiz wrote us off!"
Among of the plethora of hurling and football podcasts out there, it was hard to find a single pundit who tipped Galway to beat Wexford on Saturday, with the honourable exception of TJ Ryan in Anthony Daly's podcast on the Irish Examiner.
The consensus was that the unusual shape of the 2020 season militated against teams under new management and that Davy's Wexford were more sure of themselves and their 'system'.
With the benefit of hindsight - and it is hindsight of course - this analysis does now seem strange. Galway may have a new manager but as ex-coach Francis Forde remarked on the Tribe Talk podcast last week, the spine of the team is highly experienced and the vast bulk of their starters are already All-Ireland winners.
Given the mileage accumulated by several of the players during the heavy 2015-18 period and their slightly jaded look in last year's championship, this shortened, shotgun campaign arguably suits Galway down to the ground.
They did boast a couple of championship debutants, the most prominent being the imperious Fintan Burke, a player long spoken of in awed tones by those familiar with the Galway club scene. Needless to say, the St Thomas's man was not the type to require any 'babysitting' on his championship debut and he ruled the skies throughout, while also clipping over a point and embarking on a long-bursting run upfield in the second half. The only downer for Galway was the shoulder injury he picked up late in the game - the extent of the damage is not yet known.
In the inside forward line, 23-year-old speedster Brian Concannon has made the leap from marginal selection call to prominent attacking weapon, while being forced to mark Conor Whelan looks like a traumatic experience for anyone these days.
Davy doesn't hold back
Wexford delivered the poorest performance of any of the top-tier teams in the opening fortnight and Davy Fitzgerald opted against sparing his side in the aftermath.
"Terrible", "no guts", "no fight" and "no character" were the standout phrases from his round of post-match interviews.
"We were absolutely terrible" Davy Fizgerald doesn't hold back as he assesses Wexford's loss to Galway in the Leinster SHC #RTEGAA #SundayGame pic.twitter.com/jlv0tIIi8u

— The Sunday Game (@TheSundayGame) October 31, 2020
The optimism engendered by last year's thrilling campaign vanished over the course of 70 cruel and demoralising minutes.
Inevitably, the question of tactics sprang up in the post-mortem and Fitzgerald was quick to nip this talk in the bud, saying that they tried "four different formations" and "two different styles of play."
The 2019 Leinster champions did cause problems with their running game early on, catching sight of a couple of early goal chances which they couldn't convert. After a competitive opening quarter, they were blown out of it, their attempts to pass through the middle floundering in the face of ferocious Galway tackling.
The 'styles make fights' argument was floated in mitigation, with some suggesting that the Galway-Wexford match-up is a particularly horrible one from a Wexford perspective.
But Limerick would hardly be any easier to play against. There was much bullish talk ahead of the championship of Wexford as All-Ireland dark horses. This will now go quiet.
Cork work-rate deficiency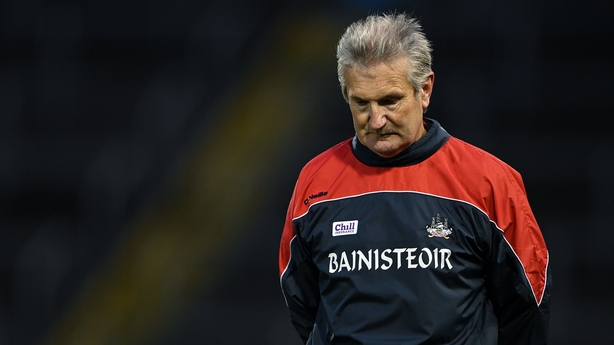 The mood of Cork hurling fans generally alternates between blithe cockiness and morbid pessimism, with nothing in between.
(The cockiness, we should point out, is frequently of the amused, semi-ironic variety these days but anyhow...)
After their dispiriting loss to Waterford, the latter certainly holds sway.
There is little wrong with their forward division when it comes to scoring power. Horgan, Harnedy and Kingston notched 0-12 from play between them, a decent return against a disciplined Waterford defence which did not give away many frees.
But it's without the ball that Cork remain one of the least imposing teams in top-tier hurling.
Work-rate is an inescapable buzzword these days but it is now regarded as a measurable phenomenon, with the number of tackles and turnovers pored over by management teams.
It was in this department that former All-Ireland winning player and manager Donal O'Grady delivered a harsh verdict against the Cork players, asserting that the tackling stats in the middle third will make for "sobering reading" this week.
The Cork Evening Echo did appear to partially the blame the absence of crowds and the famous "Rebels, Rebels, Rebels" chant, saying that "Cork felt the absence of supporters more than Waterford did" though one would imagine that argument would be given short shrift in the south-east.
Kilkenny form offers a confusing picture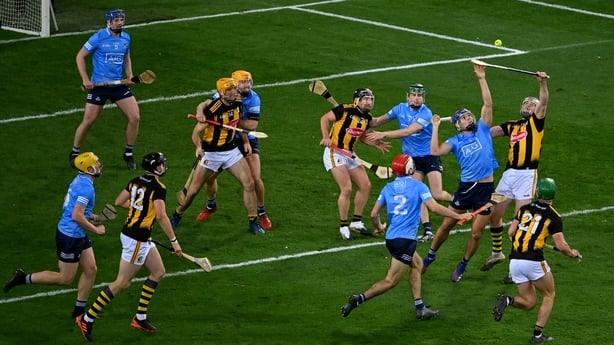 At half-time in Saturday afternoon's Leinster semi-final, Whatsapp groups lit up with the news that Kilkenny were looking unstoppable once again.
GAAGO subscribers alerted their acquaintances that Cody's team were partying like it was 2012 against the poor, outclassed Dubs, establishing a startling 3-13 to 0-07 lead at the break.
The verdict at full-time was rather different with Kilkenny now being adjudged as very stoppable.
Remarkably, as the game ticked into injury-time, Dublin centre back Daire Gray landed a monster score to level the contest.
Despite even starting the second period slowly, the Dubs had somehow wiped out a 15-point deficit and, with KK in dire straits, it required late points from Alan Murphy and Huw Lawlor to see them over the line.
Cody struck a fairly downbeat note afterwards, acknowledging that his team had "questions to answer".
However, the danger is that Kilkenny will now be written off. Despite the worrying second half collapse, they still pulled it out of fire and any sort of victory against this promising Dublin side is a good day's work.
They'll enter the Leinster final as clear underdogs but they won't mind that.