Recent polls have indicated that both players and the general public are sharply divided on whether the 2020 inter-county championship should proceed but both Tony Kelly and Cian Lynch are grateful and delighted they're going ahead.
The government heeded NPHET's call in moving the country onto Level 5 restrictions on Monday but both the medics and the politicians were satisfied to put in place an exemption for elite sport, meaning that the League of Ireland, the inter-county championship and the professional rugby seasons can continue.
The exemption means the All-Ireland hurling championship will, at least as things stand, begin this weekend, with Lynch's Limerick meeting Kelly's Clare in Thurles in the Munster quarter-final on Sunday, in a game which also doubles up as the league final.
Uncertainty over whether the championship will take place has persisted for so long – and still does in truth – but Kelly insists that the players had to prime and prepare themselves as if it is to take place.
"There's no getting away from it.
"Anyone you meet, the first thing they want to talk with you is GAA. But it's 'what your opinion on...?', 'Will it go ahead?', 'I heard it won't go ahead', 'I heard it will go ahead', there's all that type of talk out there so it's hard to get away from it.
"I know from our own camp, we've just approached it that it is going ahead and there's no other way you can approach it.

"If you approach it like it might or it mightn't go ahead, your preparations end up getting affected by it and you'll be the one who'll lose out if it does go ahead.
"You won't be prepared physically or mentally.
"From our own point of view, we've just taken the stance that it is going ahead."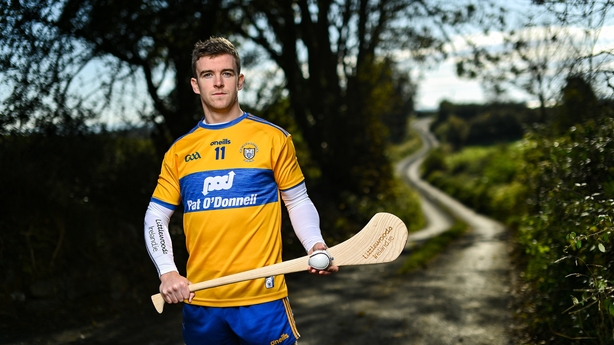 The GPA's recent survey found that a not insignificant minority of inter-county players don't believe that this year's championship should take place, and another grouping who believe that the protocols in place should be tightened.
There was further disquiet when the Leitrim footballers, whose manager Terry Hyland is a vocal sceptic of the decision to plough ahead, granted Down a walkover in a key Division 3 encounter last weekend.

However, both Kelly and Lynch – two former Hurler of the Year award winners - are happy inter-county action is back and fully content with how the guidelines are operating.
"It's only when something is gone that you realise you much you actually miss it," says Lynch.
"It's stuff like just going to training, whether it's hail, rain or snow, you're just delighted to be able to get out and meet your friends.
"Just to get out of the house, get out of a rut you might have been in. I was playing Call of Duty for quite a few months, stuck in the Gulag! - I don't know do you know the Gulag, you get sent to the gulag when you lose in the game. I spent a lot of time in there! - So it was great to be able to get out and play.
"Mentally, it's massive for players and families, and just the wider community. I suppose it's about the love for the game and showing how hurling itself brings joy to people's lives.
"I know a lot of people won't be able to go to the matches but just having that bit of buzz, bit of bite around the place that people can hold onto for a few weeks."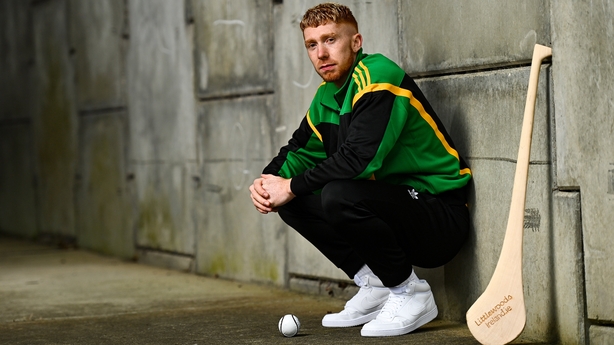 While the GPA survey revealed 24% of players don't want an inter-county season, Kelly hasn't detected any apathy among his own panel about the looming 'shotgun' season.
"The only people I'd be talking to are people in my own camp and to be honest, everyone there has an appetite to play.
"Since we came back five or six weeks, ago, everyone is mad for training, mad for hurling.
"I think if someone did have trepidations about it, especially in our camp, there would be no problem if they wanted to step away, everyone would respect their decision within our own camp.
"But as far as I know from talking to every lad in our camp, everyone is happy with going ahead. They want to play hurling and obviously they want to do it in a safe manner."
Louth football captain Bevan Duffy was sharply critical of the protocols in an interview with LMFM following his side's heavy defeat to Cork in Páirc Ui Chaoimh at the weekend, asserting that there was "zero testing" in advance of the game.
The GAA had implemented a rapid testing system in recent weeks, with each county able to avail of it should they feel the need but this decision wasn't taken in Louth.
In contrast, both Kelly and Lynch are entirely satisfied with the protocols that as they currently operate within their own set-ups.
"The protocols that Brian (Lohan) and the management and the county board have put in place have reassured us that we're coming back into a safe environment," says Kelly.
"If you go into a camp where they aren't protocols, you're going to have massive concerns about it.
"But since the first session, everything about the place has been absolutely spot on, the facilities have been spotlessly clean, correct protocols in terms of temperature checks, travelling to training on your own, if a lad has to use the bathroom, it's one lad in.
"So it's very professional in terms of protocols and I think that has helped."
Lynch is similarly complimentary about his own county's set-up.
"I can only speak on what our county board and set-up are doing, and everything is above board.
"We're taking on board what NPHET, the government and GAA have set in stone with guidelines. It's a massive sense of safety for each player.
"You're going to training knowing that everything is in order, you're driving on your own, sanitising everything, cleaning your hands. It's just accountability and showing a bit of maturity as well with what you're doing outside of training, outside of work, everything that will affect you and your friends and family in the long run.
"So it's great to have that sense of safety."
Clare hurler Tony Kelly and Limerick hurler Cian Lynch joined All Ireland Senior Hurling Championship Sponsor Littlewoods Ireland to launch their new 'Style Meets Substance' campaign.