Jason Sherlock has known Dessie Farrell as a team-mate, a friend, and even as that lad a few years ahead of him in school - but he's never actually known him as a coach. 
"Dessie was always a hero of mine growing up," Sherlock recalls. 
"We were in the same school and he was a few years older. I was lucky enough to be a team-mate of his and got to know him both from a footballing perspective and a personal perspective. 
"But interestingly, I don't know him as a coach because we never overlapped."
Farrell steps into the Dublin job at what one presumes might be an awkward time to accept that responsibility.
All told, his predecessor has left him little room for improvement. Jim Gavin departed in late 2019, having lost one championship match in seven seasons. He led the capital to six All-Ireland titles since 2013. And lest we forget, league defeats were also relatively thin on the ground. Unlike some other great teams of the past, the Dubs didn't really do hibernation (perhaps save for 2019) winning five National League titles during Gavin's reign.
On top of this, Dublin have just achieved the much trumpeted five-in-a-row, a feat which, as we all know, has enjoyed holy grail status in inter-county football for many decades, particularly in the wake of the great Kerry team's failure to achieve it in 1982. 
With a couple of rather prominent Dubs slinking away from the set-up - one through retirement and another for reasons that are perhaps more obscure - and with an especially gifted generation of Kerry players coming of age, some are inclined to suspect that Farrell will end up presiding over a period of decline for the champions.
Throw in the complications resulting from the pandemic - the lack of time to work with the players and the reversion to the old-style straight knockout formula and the conditions seem to be there for the capital to get caught this year.
Certainly, it's hard to find too many people tipping the five-in-a-row winners for the 2020 championship (maybe it's because they're such a boringly obvious choice at this stage).
"The challenge with it is he hasn't been able to get together (with the players) as much as he would have liked," Sherlock says.
"He probably has had limited time to get his ideas and philosophies over and get to know his players and his backroom team.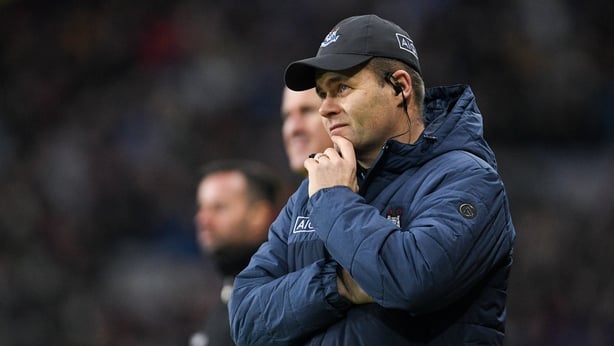 "I wouldn't class it as awkward transition. A lot of these things are outside our control. Every year is different and there are different challenges.  It could have been better if they were together.
"As you recall, Dessie didn't have much time before Jim's departure and his announcement as manager so maybe the bit more time is a positive.
"But at the same time, with the environment we've had, he probably hasn't had as much time as he'd have wanted with the players. 
"I just know that the person Dessie is, he has a deep care for the individuals and a deep care for Dublin football.
"That's a good starting point to have and I've no doubt he will do all he can to continue Dublin's success." 
It's a highly dubious as to claim whether Diarmuid Connolly's recent retirement weakens Farrell's hand too much – as opposed to Jack McCaffrey's absence which is an unquestionable irritant.
Connolly, though the most beloved figure among the Hill 16 faithful for the past decade, has been a bit-part figure in championship terms since 2017 and the Dubs are not short of brilliant forwards still in the prime of their career.
However, the St Vincent's man formally taking his leave of the inter-county set-up, may have implanted in the minds of some Dublin fans the notion that an era is indeed passing.
Sherlock was in the twilight of his own inter-county career when Connolly came on the scene and was subsequently Jim Gavin's right-hand-man during the years of plenty.  He feels the six-time All-Ireland winner still has a great deal to offer.
"I was privileged enough to know Diarmuid at the start of his career, and then obviously I was there at the end of it. As a sports fan first and foremost, it's very sad to see him go.
"You only have to look at some of his clips, or some of the pieces of skill. He was a pleasure to watch.
"From my point of view, I'm delighted he goes out on the pitch, and I just hope he's in good terms with it, because he has so much to offer not only from a footballing point of view with his intuition and his brain, but just from a life point of view, he is a really good character, he has so much to offer.
"So obviously as disappointed as I am personally, I hope that Diarmuid is in a good place with his decision.
Was Sherlock surprised by the timing of Connolly's announcement, coming as it did just over a month out from the beginning of the delayed 2020 championship.
"As a sports fan, selfishly, yeah. I'm thinking 'God, we're not too far away'. But then again, I don't know. It's a strange time, guys had to train themselves, and then they were with the clubs.
"I don't know any further context, in what that's been like for Diarmuid. We all know the sacrifices and the challenges these inter-county footballers and hurlers have. It's just an additional layer this year with the environment we're in. It's impacted us in so many ways.
"I don't think you could question or argue with anyone's decision to opt in or opt out of GAA this year."
Sherlock was a part of the Dublin management set-up until early 2019 and was hailed as a key influence in their success, Bernard Brogan recently crediting with importing basketball tactics, to sharpen Dublin's attack and possession game.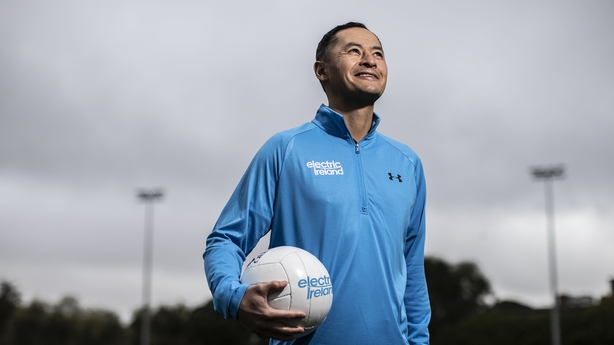 As with Jim Gavin, he was a veteran of the 1995 All-Ireland winning team and, not insignificantly according to some observers, of the lean years that followed.
The noughties were the first decade since the 1930s that Dublin failed to win Sam Maguire. When asked to account for why the subsequent decade was so successful, Sherlock believes the first victory in 2011 was crucial.
"Going back to my own playing year, I always felt if Dublin won one All-Ireland, we could be there for a while. That was my belief. What it was based on? Maybe it was hope, I don't know. But I always just felt from a mental perspective if we got one done, we could be at the top table for a while.
"You look at what's happened from 2011, 2012 was probably an under-performance, 2013, 2014, Donegal came in and Jim responded the right way from that. I don't think there was any one thing, certainly there's a number of reasons why that dominance has continued. That's when I would felt it (from the first one) going back as far as that."
Electric Ireland is celebrating the seventh year of its landmark #GAAThisIsMajor campaign, with the return of the Player of the Week initiative and the Minor Star awards.