Celbridge football manager Dave Clare hopes that his "wounded" inter-county players change their mind on walking away from the Kildare panel after their championship semi-final exit at the weekend. 
Moorefield progressed to their seventh county final in eight years with a 0-14 to 1-09 victory, however, defeated Celbridge were incensed with the performance of referee Henry Barrett. 
The club is in the process of filing an official complaint that is likely to be submitted by the weekend, but of greater concern for Kildare manager Jack O'Connor is the prospect of being without the Celbridge quartet of Mick O'Grady, Kevin Flynn, Paddy Brophy and Fergal Conway for the resumption of the Allianz League in little over a fortnight. 
Conor Brophy, a member of the Celbridge backroom team, told the Irish Independent that the panel felt "disillusioned with the officiating" and the four players told team-mates and management they would step away from the inter-county panel over the perceived injustice. 
Speaking to RTÉ Sport, manager Dave Clare admitted the feeling was still raw from the loss, but is hopeful that the players will take the time to reconsider their positions.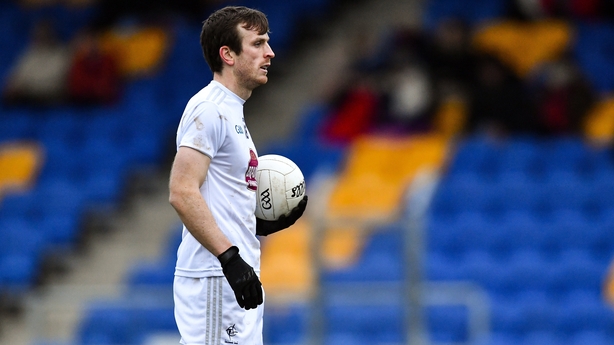 "I have been involved in football a long time and I have never seen anything like it," he said. "It's a year's work gone.
"I have tried to speak to the lads to reconsider. As far as I'm aware Mick O'Grady is going back in, he's part of the leadership team with Kildare and I hope the other three lads, given a bit of time, will also go back in with him. 
They didn't feel they lost the game, they felt it was taken away from them.
"They only have a certain time as an inter-county footballer. What happened on Saturday, I don't think the whole county should be held accountable for it." 
The Lilywhites face Cavan in their rescheduled Division 2 fixture on 18 October and the potential loss of the quartet, including the current Kildare Footballer of the Year Conway, would be significant. 
"They are not run-of-the-mill footballers," Clare said. "They are marquee footballers. These are die-hard Lilywhites and I hope they go back. 
"They didn't feel they lost the game, they felt it was taken away from them. To all of us, it felt like that. We felt we were helpless to what was occurring. 
"They were genuinely upset. They are wounded and need time to reassess. We'll support them either way, but we'd like them to go back in.
"These are not decisions that are taken easily. I hope it is just a knee-jerk decision and bridges can be mended." 
Kildare will face the winners of Offaly v Carlow in the Leinster SFC quarter-finals on Sunday, 8 November.