Davy Fitzgerald believes the GAA should reconsider their decision not to play the remaining rounds of the 2020 Allianz Hurling League and perhaps run it off in place of next year's pre-season competitions.
While the final two rounds of the football league will be played, the decision was taken to scrap the quarter-finals and semi-finals of the hurling competition due to the Covid-19 pandemic.
The Munster SHC quarter-final meeting of group-toppers Clare and Limerick will now double up as the league decider but Fitzgerald, whose Wexford team had earned a place in the semi-finals, thinks the decision was hasty and damages the standing of a competition that he won with The Banner in 2016.
"I 100% believe that it's not the right way to do what they've just done," he told RTÉ Sport. "We're still in the National League, we lost one game, we're in the quarter-final and we're there on merit.
"I just think it was premature to do what they did and I don't think it's the right call. I don't think you can just pick two teams and throw them into a league final.
"The Clare boys and the Limerick lads, their only focus will be the Munster quarter-final, to get through that, to get to a semi-final.
"It does devalue it. The National League has its own standing, the Allianz League has been brilliant, and I'd like it to remain that way.
"A National League title is very important. I grew up watching Clare National Leagues, that's what got me hurling was seeing Clare win their National Leagues under Father Harry Bohan and it inspired me.
"I'd like them to revisit it. My thing is instead of maybe playing a Walsh Cup or playing something next year before the League, is take two or three weeks and play that off. I think it's important to finish out.
"If you start a competition a certain way, you can't change in the middle of a competition is my honest view. And I know the year that's in it, I accept all that."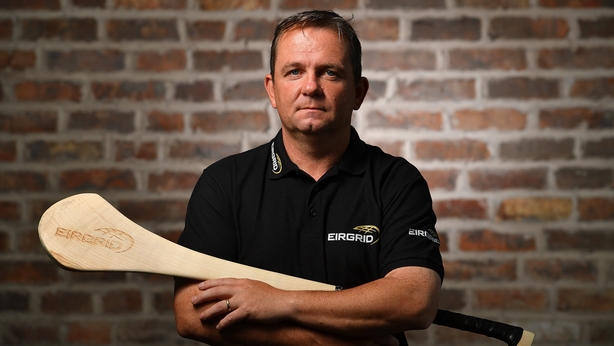 Fitzgerald is also coach to the Sixmilebridge hurlers who secured back-to-back Clare titles at the weekend, and he echoed manager Tim Crowe's calls for the shelved Munster and All-Ireland club championships to be played after Christmas.
"I definitely think it's worth revisiting," he said. "If they get space in January and February, to run the Munster club would probably take three weekends to run off.
"If they can do it, I do think every club would appreciate the chance. It's a long-standing tradition. I know that times are tough, but it makes it all the better if we can get through it.
"I believe that with every competition, if we can try and fit it in, I don't believe in shortening it or anything like that."
Other championship structures that came under scrutiny this summer were those of Wexford.
The county's decision to play off their senior hurling and football competitions in consecutive five-week blocks raised some eyebrows, with one Wexford club player (anonymously) claiming that the decision was made to facilitate county teams training.
But with inter-county training forbidden until 14 September, under repeated threat of central sanction, Wexford insisted their model was all about maximising the time available for a county with more dual players than most.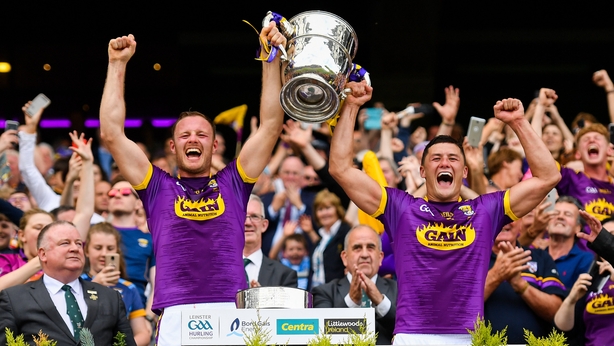 "A lot of people jumped on that bandwagon," said Fitzgerald. "All I can tell you is for the last few weekends I'm down about 15 to 17 players. 95% of our lads play football and we have 10 lads in county finals this weekend. I probably won't be having them until the middle of the week.
"I was a bit disappointed that we were accused of that. I thought it was a very forward way of thinking. If you really look at it, from an injury point of view and a players' point of view the club (hurling) managers got their players every single week whereas if it's a dual club you're switching from hurling to football, from football to hurling so you're not really doing anything. They're only getting bits and pieces of sessions.
"Definitely from an injury prevention point of view not to be switching codes every second week is a good idea. Was there a lot of stick going? There was. But in fairness to our county chairman (Derek Kent) he has a vision, he believes in doing things right, he doesn't mind what other counties think."
"The people who came out and knocked us, I think it was wrong to tell you the truth. I think there was good success and I think the clubs are very happy with it."
Wexford will begin their Leinster hurling title defence with a tough quarter-final clash against Galway under lights - not Davy's preference - on Halloween night.
"I'd like more (time) in theory but listen, everybody is in the same boat. This year is just a strange year for everyone. You just have to roll with the punches. I've kind of accepted it, whatever it is it is, don't be moaning and just get out there and do the stuff and that's it.
"There were people probably thinking that Wexford would get a run on everyone because their hurling championship was over in the end of August. It hasn't been the way but it's fine, it is what it is.
"I'll have four weeks with everybody. .We have a few of our main guys down for probably the last two or three weeks. Hopefully within the next two or three we'll get them back."
"We have the best games in the world and I think to make our club game even stronger again, you know what, to give up a few weeks isn't a big thing"
Having agonised over the eventual decision to extend his stay in the sunny South East this time last year, Fitzgerald hinted he would see out the second year of his term, in which he hopes to see the split calendar for club and county introduced.
"I was given two years so my thoughts are to get this year out of the way," he said. "This has been a very strange year.
"I don't actually know or haven't talked to anybody about what's going to happen next year, that's being honest with you.
"I presume it probably will be a fairly short turnaround, the only thing I'd like to see is the way it was separated, club and county, this year.
"I don't think there is a whole lot wrong between club and county, I think it takes a bit of tweaking in the fixtures and I think they can have a separate calendar. If we could do that I think it would be phenomenal.
"By the time you get to an All-Ireland hurling or football final, you've only two counties in the mix. So let's just say we brought the hurling final to the end of July, or third week in July, that means that probably for most of July 99.9% of the counties are ready to go club-wise.
"You are taking two months out of the shop window that we would have had traditionally for years and years. But in fairness you have to look at it from both sides - we've had more senior inter-county games than we would have had years ago with formats and how they've changed. So you've gained on one side of things, maybe we have to give up on another small side of things.
"My view is I think we've got to try it out and see how the change goes. I don't think it will affect us. We have the best games in the world and I think to make our club game even stronger again, you know what, to give up a few weeks isn't a big thing."