The Dublin senior camogie team are awaiting the all-clear before returning to collective training.
It was confirmed last week that three members of the Dubs' panel had tested positive for Covid-19, thus forcing the panel to work on an individual basis.
Speaking as AIG launched Dublin's 2020 season, Emma O'Byrne admitted that she wasn't sure when the would be back in team training.
"We're waiting for the all-clear for everyone. We're kind of doing our own bit now until we're all good," she said.
"We're all taking precautions… keep the numbers low, keeping our distance.
"Really we don't know what will happen realistically, with the numbers going up every day, but I think we're just focused on the first day of the championship and just keeping safe until then.
"Basically a case emerged and we all got tested if we were a close contact or a casual contact, it just depends on your circumstance."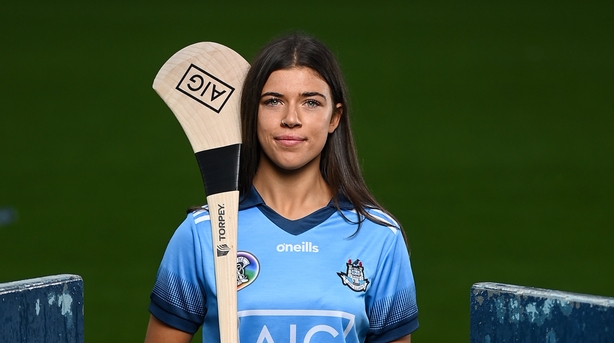 The Girls in Blue are in a group with Clare and Tipperary, with just one county set to be eliminated before the All-Ireland quarter-finals.
Last week's news came as a "setback", according to O'Byrne, but she says they're still concentrating on the task at hand as the attempt to qualify for the knockout stages.
"We're just focusing on keeping the right measures, and obviously keep your distance," she said.
"We're kind of waiting to see. We're just looking after ourselves, keeping our distance and stuff.
"Like, it has been unfortunate, that setback, but we're doing our own bit and I feel like once we do keep to the measures and we're keeping our good hygiene and taking all the right procedures. That's the main thing now."
"It does pose some challenges, but I think the main thing is just keeping safe. Like, we're doing our own bit now, just seeing how it goes until then."