Stories from the fabled Cork hurlers and footballers of 1990 were dusted down this week as arguably the greatest achievement in the GAA returned to the fore.
The Rebels' exploits from 1990 once again brought up the question of the viability of the dual player in the ever-increasing demands of the modern game.
Recent evidence would show that the inter-county dual player is all but extinct, but the club equivalent is very much alive and well.
In Tipperary, Dublin, Derry, Wexford and Roscommon, some dual players are enjoying lengthy championship runs with the prospect of a county double on the cards.
Such achievements are not rare by any stretch of the imagination – Slaughtneil are bidding for a fourth double in six years while Loughmnore-Castleiney are looking for another slice of Tipperary history having become the first Premier club to manage the feat in 2013 – but this year sees a number of clubs in the hunt.
After securing just their second ever Wexford senior title, Shelmaliers are two games away from securing a first double in the county since St Anne's in 2000.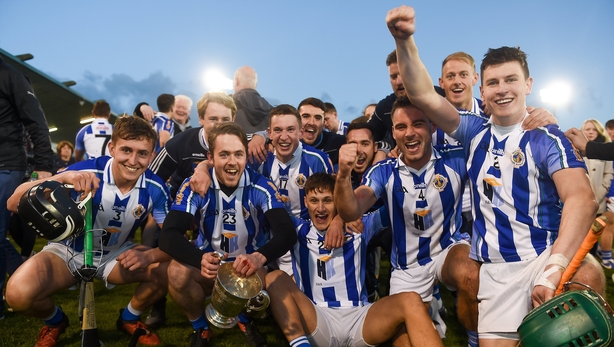 In the capital, Ballyboden will contest county finals in successive weekends, with the hurlers first up first against Cuala today followed next week by the clash against Ballymun Kickhams in the big ball.
It's not exactly new territory for the sprawling Dublin club. Since the turn of the century they have reached 11 hurling finals and five football deciders. In 2009 they joined St Vincent's as the only Dublin clubs to have won the double, with Vinnie's doing so on 10 occasions, including eight times during a golder period during the 50s and 60s.
Last year the much-travelled Pat Flanagan lead Padraig Pearses to a maiden county title in Roscommon, with St Brigid's standing in their way today of back-to-back titles. They are also contesting the hurling decider following a gripping one-point win over Tremane last weekend.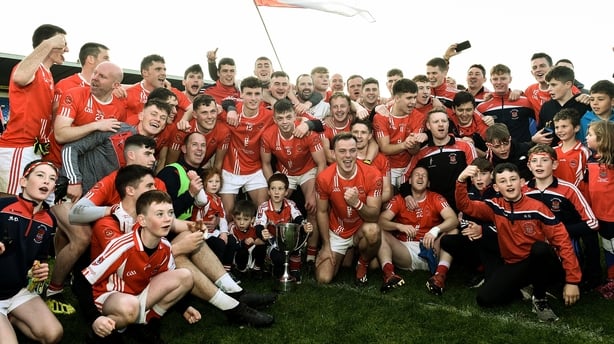 The difficulties in playing both have caused strains in many clubs throughout the years, and speaking on the RTÉ GAA podcast this week, Kerry football stalwart Pat Spillane said he had a birdseye view of the difficulties faced by dual clubs in his own locality.
A Seánie O'Shea-inspired Kenmare side were looking to bounce back from the championship quarter-final exit, but were defeated in the Kerry Club Championship final by Austin Stacks in extra-time.
"Kenmare a great football side and got to the final last weekend and were beaten, but in between, having won the semi-final, they then played intermediate hurling championship and lost their best player through injury.
"If the footballers had had him, they probably would have won."
Lamenting injuries in one code to the detriment of the other is hardly a new phenomonon.
One theory put forward of the prominence of dual clubs in the business end of the season is the unique situation regarding Covid-19, with clubs having access to all their players minus any inter-county disruptions.
Clare hurler Podge Collins doesn't feel this argument is watertight. His goal last time out helped propel Cratloe into the Clare football decider having earlier bowed out of the hurling championship.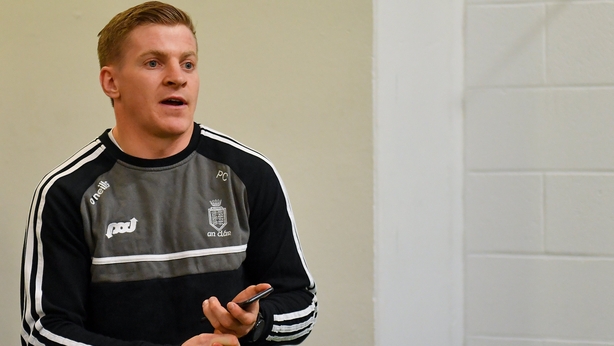 "Most club seasons begin when the county ends," he says, "and we usually have about two weeks before our first game.
"The way it worked this year with Covid-19, it was something very similar. We had plenty of calls, but we didn't have any more time together on the pitch, so really, the run into championship was similar to every other year really.
"The only difference is you haven't been training or playing for six months coming into it."
That difference is more keenly felt in some clubs rather than others.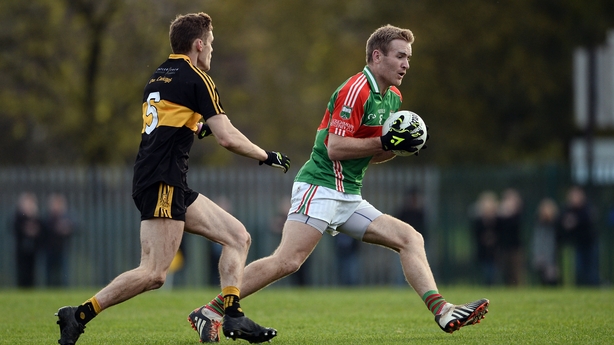 Loughmore-Castleiney have 16 players who are involved in both panels and of Sunday's starting team that face Kiladanagan, 11 or 12 will be likely to start the football decider. Key men for them will be Tipp hurlers Noel, John and Brian McGrath, as well as their cousin and Premier footballer Liam.
"One of the advantages is that they don't have Noel and John McGrath coming back after being wrecked from an All-Ireland final," Anthony Daly observed on the GAA podcast.
By way of contrast, long-serving Conal Keaney is the only Ballyboden player set to start over the next seven days.
Covid-19 has had other unforeseen impacts.
Speaking to RTÉ Sport recently, Wexford hurler Simon Donohue revealed that Davy Fitzgerald had, in certain conditions, encouraged the dual players on his panel not to underestimate the importance of football game time in the truncated season.
Donohoe captained his club to county success last month and now has his sights set on an upcoming football semi-final, but said that Fitzgerald encouraged his players to give the football "a rattle".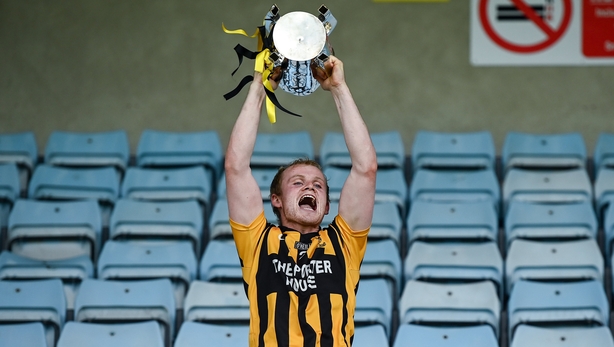 "What he did say as well, was when you are gone at the hurling, don't let the football go because there are a lot of the lads who are from dual clubs and you can't be disrespecting the football people in your club either. You're going to be one of the fitter lads so you have to use your assets to try and help your football club."
Having inter-county players fresh and niggle free is a coup for clubs, but it can be a double-edged sword.
Having exited the hurling championship after a controversial build-up, Cratloe's focus in Clare is solely football, and sharp-shooter Collins says there is a counter-argument to having county players fully back in the club mix.
I think appetite is the main difference with Covid-19
"Someone could make the argument that maybe they were missing inter-county trainings and the high levels of training you would get there. That's the flip-side.
"Players, club and inter-county, didn't get the level of training they were used to beforehand due to lockdown.
"Fitness wise for the first few of games, I didn't feel as fit, but with a couple of matches under my belt, felt as fit as ever.
"I think appetite is the main difference with Covid-19. From being in a lockdown situation where there were no games, the appetite built up and lads were just looking forward to getting back out and playing."
Collins knows full well the experience of chasing titles on both fronts. Six years ago Cratloe annexed both codes before suffering extra-time Munster final defeats to the Nire in football and Kilmallock in hurling.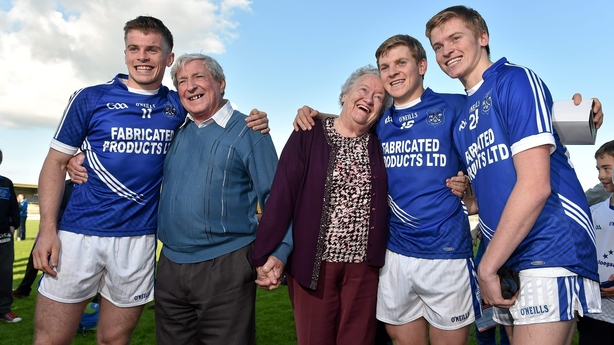 At the time they had 12 or 13 players involved in both and played 17 weeks in a row before the journey was brought to a conclusion in dramatic circumstances.
"I remember people were saying to me, when we lost, that we were probably tired, but I think playing every week helped with our fitness. The training is tailored and the best way to improve fitness is to play games.
Most years you go home disappointed
"It's not like we underperformed. We lost to exceptionally good club teams.
"When it is going well, it's really enjoyable. Winning in sport, there is no better feeling.
"Most years you go home disappointed."
For dual clubs still in the double mix, the desire to avoid that disappointment will fuel the fire for further silverware.