With only 200 tickets to disperse and two teams in adult county finals this weekend promises to be an especially challenging one for Limerick giants Na Piarsaigh.
Appearing in their ninth final, the club will seek a sixth Daly Cup success since their 2011 breakthrough, when they face a Doon side seeking their first crown at 7.30pm in LIT Gaelic Grounds on Saturday.
A day later, at 2pm, Na Piarsaigh face Newcastlewest in the Limerick intermediate decider.
Club chairperson Risteard O'Flaherty says the club is still awaiting exact clarity on how many tickets they will have available to them.
"It looks like it will be 100 for us and 100 for Doon," he told RTE Sport.
"Within that we have an extended panel of 36 to be prioritised. The guys who are from numbers 24 to 36 were not even allowed to the county semi-final due to Covid restrictions so the good news is that we can get the extended panel in.
"That will leave us with 85 tickets then for the remainder of the club. It's not ideal but the key thing for me was getting the extended panel back in. I really felt for our manager Kieran (Bermingham) having to tell lads they couldn't go to games, but it was nothing to do with him, or us. We are all just following guidelines."
Despite a cautious welcome been given in some quarters to the return of crowds, club secretary Donie O'Gorman feels the situation would be easier if the stance of no crowds allowed in was maintained – from an administration perspective.
"Yeah, I feel that it would be easier if it was left as it was," he said.
"Is it worth it, what comes with having 85 tickets to try and fit everyone in? I don't think so.
"The extended panel have been training all year – they deserve to be there.
"After that, the families of players between 1-24 deserve to be there too. They will get one ticket each and it will be nice for a parent to see their son play in a big game.
"From there it's pot-luck who gets a ticket," he added.
"We have sponsors to look after too and hopefully our current club president and some past presidents.
"The truth is that we are leaving out fellas who are down in the club every weekend coaching teams but what can we do?"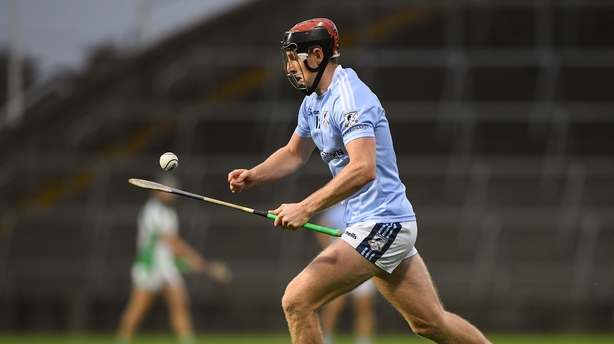 O'Flaherty is adamant that there is nothing more that can be done but remains hopeful that enough people will get to see the game through securing a ticket, or watching the game in televised format.
Both officials are also very hopeful that an inter-county championship be successfully completed.
"The key thing is that everyone will have to take personal responsibility," O'Flaherty says.
O'Gorman concluded: "I think the GAA have been excellent with their roadmap and guidelines and they have been on the ball. I don't see that changing."