With hopes steadily dimming on the prospect of crowds at this year's All-Ireland championships, the possibility is being floated that fake crowd noise, a la the Premier League, could become part of the televised package for the 2020 campaign.
The folk at Sky Sports confirmed during the week that they would explore the possibility of deploying synthetic crowd noise for their GAA coverage but no decision has been made yet.
"It's certainly something we'd look at" was as far as Georgie Faulkner, director of the station's multi-sports arm, was prepared to go when talking to Independent.ie.
As it stands, RTÉ doesn't plan to deploy fake crowd noise in its GAA coverage though the national broadcaster did use it for its Champions League coverage on Friday, the audio being supplied by UEFA.
Fake crowd noise has become an accepted part of the viewing experience for soccer fans in recent months.
The idea was originally scoffed at by the purists. Here was another piece of crass fakery to placate the barstoolers, etc, etc. Wouldn't it be educational, cried the opponents, to hear authentic player noise for a change, to listen to the urgency and frequency with which they talk to one another?
But the feature seemed to grow on people over time. In the main, it was authentic sounding and well managed and it was easy to forget sometimes that one was watching a match taking place in an empty stadium.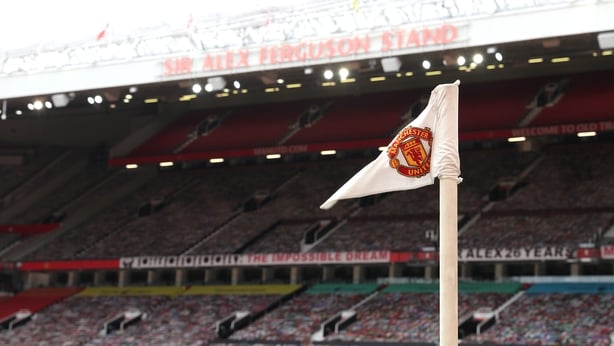 Despite the hopes of some that it would be re-christened the 'You're s**t and you know you are' machine, the authorities made sure that any swearing wasn't audible.
The GAA equivalent in that instance would probably be the 'A b******s of a ref' machine but, once again, we can safely anticipate that any Effin' Eddie style outbursts will be kept to a minimum. (Probably in no position to get on a high horse about censoriousness given the liberal use of asterisks in this paragraph).
At present, supplying fake crowd noise for GAA games is a bigger challenge than the one faced by the soccer broadcasters.
The Premier League enlisted their friends at EA Sports - makers of all the FIFA games - for help with generating crowd noise for TV broadcasts.
"It varies for each club but in total we're providing over 1,300 assets that equates to roughly 13 hours of content," EA sports audio artist Paul Boechler told the Daily Mail in June.
"For this project, we migrated it into a unique format for live experiences and dynamic mixing functionality for the broadcasters to apply to specific points during a match based on what's unfolding on the field."
The GAA can't unfortunately enlist the help of their own video game partners as the company in question - Australian outfit Transmission Games - were wound up several years ago, something that those who bought either one of the Gaelic Games Football series will have no trouble believing.
The crowd noise feature on Gaelic Games Football was rather unsophisticated, consisting of the same excitable, kids-in-a-swimming-pool style cheering regardless of what was transpiring on the pitch - though this was among the least of that game's problems.
They had managed to get the great Mícheál Ó Muircheartaigh on board but made poor use of him. The same leaden phrases - "what a great kick" - were repeated time and again. Not a hint of an Irish language flourish or a newly minted proverb in sight.
As the name suggests, hurling was ignored entirely, though the famed 'hurling snobs' haven't kicked up too much of a fuss. They know they dodged a bullet. The gameplay was so glitchy and annoying it might have turned Michael Cusack onto soccer.
If the GAA's e-sports arm is ever to take off, they need a better game than this.
The 'bank of sound' built up by EA Sports in a quarter of a century of releasing FIFA computer games is not there to be called upon in the case of GAA.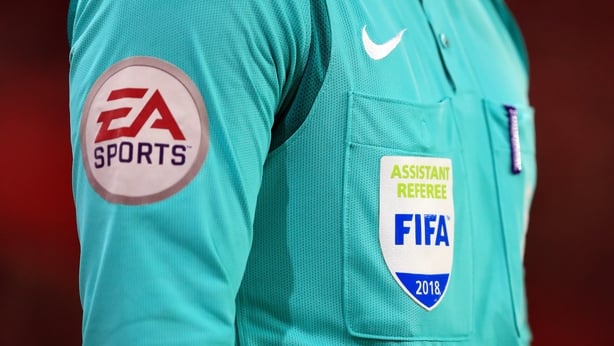 But if there's a will, it should be possible to rustle something up.
Sky have insisted that any fake crowd noise offering would have to sound authentic, or else it shouldn't be used at all.
The whole thing is naturally rich in comedy potential.
There'd have to be variations in the crowd noise depending on what game is going on in front of us.
For those early season Leinster championship matches in Croke Park, for instance, they could probably turn off the machine altogether.
Or else, leave it on the 'faint, echoey hum' setting. If they're giving it the full All-Ireland final wall of sound effect for those games, the public will surely smell a rat.
With hurling games, the crowd noise engineers might, if they were properly briefed, seek to make the word 'Boy!' prominent through the din.
Those who regularly attend games will know that the affixing of the word 'BOY!!' to the end of a player's name after he does something praiseworthy is practice which is utterly rampant in hurling country. (It seems to have been initially a 'Cork-ism' but has now spread throughout the rest of the hurling world. I'm sure I've even heard Dublin hurling supporters use it. The phrase 'G'wan Keaney boyyyyy!' is still lodged in my brain from Parnell Park last year.)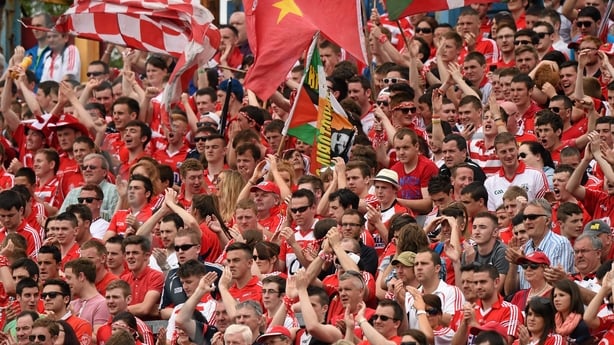 There will be some serious tests of the machine's commitment to authenticity.
Do we hear the sound of baying disapproval or a rising chorus of boos every time a referee makes a decision? Referees will probably feel a little aggrieved if even the officially sanctioned crowd noise machine is giving them grief.
Who knows? Maybe some whistle-men can't function psychologically without the sound of unreasonable protest ringing in their ears. For the time being, it's players who have to carry the entire burden of abusing the man in the middle.
And do we hear the sound of exhilarated, charged-up delight every time there's a full-scale brawl in progress?
The GAA surely don't want to endorse such scenes by reminding us of how much the crowd would enjoy this, if they were here.
Then, there are the more specific considerations. Does Cillian O'Connor get heavily booed if he's taking a free into Hill 16? Does the crowd machine assume that fans have already gone to beat the traffic whenever their badly beaten team sling over a consolation score? When the Cork footballers score above in Dublin, do we hear any noise at all?
These are the things any machine operator must grapple with.
Whether GAA fans, with their heavy hankering for earthy authenticity, are prepared to accept all of this is another question.
A crowd noise machine? The purists and the true Gaels - if they're going to be made endure county football and hurling at all - will surely kick up a fuss at the intrusion of this piece of shiny, soccer fakery.
We can assume that a large portion of the Gaelic Games constituency will write this off in disgust as more GPA bullshit (the fact that the GPA would have nothing to do with it is of course beside the point).
The GAA remain anxious that supporters will be allowed to attend come championship time but it's already clear that, should things turn out differently, other options are being explored.