There has been a significant increase in inter-county players seeking assistance and support from the Gaelic Players Association during the Covid-19 pandemic.
Last week the GPA reported that 1,448 players had been supported by the players' group in 2019 in terms of life, educational help and professional development.
So far this year, 629 players have already contacted the GPA for support in 2020 – an 8% increase on the number that availed of those services in the same period last year.
Of the 629 players who have received help, 608 are current players while 21 are former inter-county stars.
"There has been a lot of negative stuff said and a rhetoric out there about the GPA for some time," says Antrim hurler Neil McManus, who himself has availed of help from the players' body.
"You're not going to change peoples' minds who think a certain way. But here's the thing – there are inter-county players who are still with us today and that's mainly down to the help they have received from the GPA. I don't say that lightly.
"Secondly, players have seen their careers take off because of courses, assistance and programs that helped them develop.
"And thirdly, when you get assistance, players can see there is a life outside of inter-county. I can testify to the last two myself.
"I was not getting the most out of my career at all. I wasn't pushing myself. I was obsessed with being a better hurler and getting out of work to squeeze a gym session in or get a field session. Everything revolved around the match at the weekend. Maybe getting a bus to a league game down the country on a Saturday morning, staying in some hotel and getting back home on a Sunday night and getting ready to go on the hamster wheel all over again."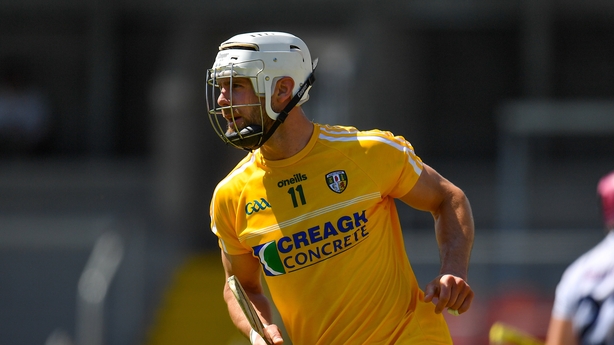 A manufacturing engineer by trade, McManus took the GPA's Jim Madden Leadership program three years ago. He learned there that the skills of communication, leadership, dealing with confrontation and teamwork could be transferred to his own job.
A year on, he went back to the players' group and asked for further help in his development. He enrolled in a one-year professional certificate in leadership course in Maynooth.
"This was 10 years on from when I was last in university at Jordanstown," he said.
"It was daunting but again I saw that everything I had learned from hurling could be applied to the workforce."
And he took that route. Working for Andor technology he started being more proactive, showing more leadership, helping his team and it resulted in a promotion soon after.
Part of Andor's product range are scientific cameras that are being used in the fight against Covid-19, in terms of helping the testing system and trying to identify suitable cures.
As the company was operating with reduced staff during the early stages of the pandemic, McManus found himself taking on more weight in his role.
"Again, a call to the GPA put me in touch with appropriate people to get advice from," he says.
"And I intend to check in every year now to see what new courses I can avail of. The programs I have taken have transformed my career anyway and opened my mind up.
"I'm 32 now, I love hurling with Cushendall and Antrim. The truth is I would love another 14 years playing with them but that won't be the case, so I have to look ahead.
"Before I went back and got help, none of this stuff entered my mind. It was always about the next game. I could always see weaknesses in my hurling and I would work hard to improve things but up to three years ago I never applied that ethic to work. That's changed now. I am way more rounded and that narrow focus is not there anymore."
Last week's publication of the GPA's annual report showed how much engagement the body has with its players.
Much coverage was given to the fact that the average salary for its employees was just under €65,000 with a sum of €449,163 shared among key personnel.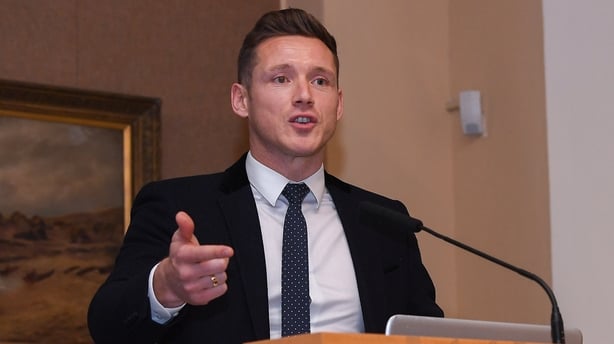 In all, €2.6m was spent on player development programs.
During the virtual media conference there was also a discussion on the GPA's image and why it was seen negatively by some.
McManus has his own thoughts on the issue.
"My own father is a dyed-in-the-wool GAA man and has held every possible position with Cushendall," he says.
"When Dad saw how the GPA helped me, it was then that he appreciated what they stand for.
"In most communities, elite athletes like professional footballers, boxers, runners maybe don't get the chance to mix or engage with their community.
"GAA players do. In my opinion, inter-county and senior club players are among the most important people in the locality because of what they stand for, what they bring to the area and the standards they try to reach.
"They help others in the community drive forward too.
"Why would anyone begrudge them a bit of help with their careers? Or a bit of support if they fall on tough times? Or if they need support with education?
"As I say, everyone is entitled to their opinion but talk to people who are actually receiving assistance and you will get a full picture of what's going on. By all accounts the numbers of players getting help in some shape or form are rising every year and that says all you need to know."