On the playing front, the goals for 2020 seemed crystal clear for Caitriona Cormican.
Retaining the All-Ireland camogie title that she and her Galway team-mates had claimed against Kilkenny last Autumn was the main plan.
But that has since been overtaken by the effects of the coronavirus pandemic. Even more so for Cormican, as a practicing GP in her native Galway.
In one way, the former inter-county footballer's role within a sports team and her status as a medical practitioner has made her a perfect focal point for team-mates' queries at a time of uncertainty.
"I was happy to help people and happy to give advice as best I could," Cormican (31) tells RTÉ Sport ahead of her upcoming appearance in an episode of AIB's new video series that tells the story of the GAA's Toughest Summer.
"It's very important that you're approachable and that people know that they can ask you anything. So I'd always tell the girls if they've ever any queries, not to be afraid to ask me.
"I would have had a good few people contact me – friends, family and different things – over the couple of months just with different queries."
One of the attractions for Cormican of specialising to become a GP was the community focus of the role and the close bonds of trust and friendship that could be built with patients.
But the nature of the pandemic has meant that aspect changed until relatively recently.
"Overnight, we had to change the way we worked as GPs. Our normal day-to-day is lots of face-to-face contact and that helps make the special bond that you have with your patients," she explains.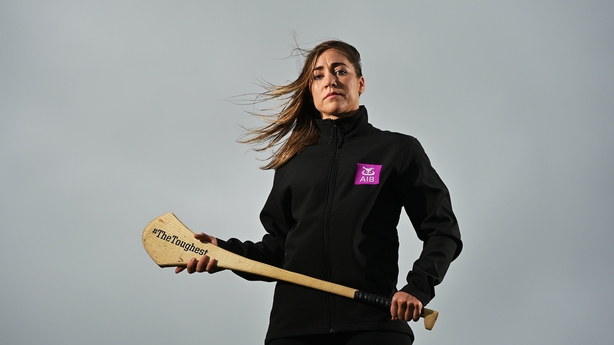 "But overnight we had to change to phone and video consultations and that was solely for the safety of patients and staff.
"When you're so used to seeing people every day and then trying to do consultations over the phone and video, it was challenging. But you did adapt to it and now the last few weeks we've seen a lot more patients face-to-face."
The mental health challenges brought about by prolonged isolation is an issue people are being mindful of.
But in a time of strain and stress such as the current period for medical practitioners themselves, how prepared are they for the emotional and psychological challenges that undoubtedly accompany unprecedented situations like Covid-19?
"Being honest, it probably isn't," she replies to RTÉ Sport in regard to whether a focus on dealing with emotional and psychological challenges is a core aspect of the formal training
"I suppose just having good support networks... like, we'd have a small GP class that I would have graduated with and they're a brilliant support network for me.
"We would have just done Zoom calls to catch up and we have a Whatsapp group. And sport has always been an outlet for me and it has always helped regardless of how stressful a job has been.
"We've been through a lot of stressful jobs, training, 24 hour calls and weeks when you'd be doing over 100 hours. So for me, sport was a big outlet in that regard and definitely helped keep me sane.
"But unfortunately, there wouldn't really be too much available, especially when I was working as a hospital doctor. The support network for people's mental health, it wouldn't be very strong. You're basically looking out for each other as colleagues really."
Sport's role in bringing people together and providing solace was further highlighted by its absence during the pandemic and although, it has been a busy few months in her work life, Cormican did feel the "void" usually filled by training and match action. But it's the interactions with friends and team-mates that stands out above all.
"When people ask me, 'Are you missing the sport?' I always say, 'I'm missing the people,'" she says.
"And when they talk to others, they were the same and if you'd asked me while we were in the midst of sport if that is what you would have missed, you probably wouldn't have thought so. But it just shows you we're all social creatures.
"You don't realise it but when you go into a dressing room, if you've had a bad day, it lifts your spirits and you don't even realise that you're helping others out around you by just being there.
"Definitely as a GP, I did see the huge effect lockdown had from a very young age right up to the elderly. Just routine things like school. Children really missed that routine."
Cormican has been back training with her club Cappataggle since the green light was given and says it's up to each individual to decide themselves if they feel comfortable returning.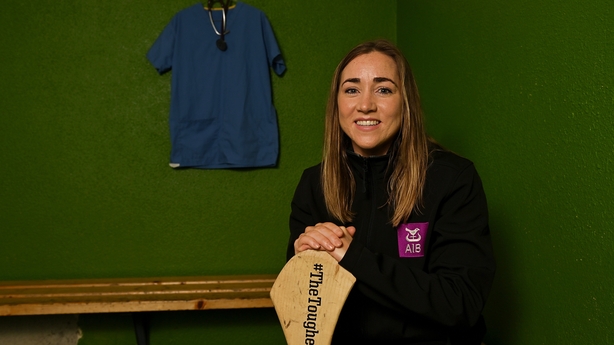 "We even have higher numbers at club now, probably because people aren't gone travelling or not doing part-time jobs that they usually would in the summer, so the numbers are actually higher but I think it's because sport is such an outlet. It's not only good for our physical health but our mental health," she adds.
The inter-county Camogie championship starts in October, with Cormican's Galway pitted against Cork, Offaly and Wexford in their group.
With a delay to a potential increase in the number of spectators allowed to attend games, it remains uncertain how many supporters will be in situ at the venues when late Autumn comes around.
"The club supporter in me was really hoping that the numbers would increase. I've watched a lot of matches online that I've been streaming and looking at the empty stadiums, you would feel would it not be possible and safe to social distance higher numbers," she says.
"But a lot of thought went into these guidelines and maybe they felt that people would be gathering in clusters, they wouldn't be spreading out.
"I know it's disappointing and as a club supporter, I'm very disappointed that I won't be able to go to games.
"But if it means it's for the safety of the supporters and the benefit of their health, then we just need to follow those guidelines and hope in the next few weeks things will change and the numbers will increase."
She added that it's a case of taking it week by week, given how impossible it would be to cast ahead to what October, November or December will be like.
"I'd love to have a championship in the winter but we all know what the winter brings normally regardless of Covid. There are a lot of chest infections, a lot of coughs and colds so we just have to be mindful of that as well," says Cormican.
She does feel sympathy for the minor players whose championship has been cancelled for the year, "having put in so much work" only to see no matches to hone their potential.
But having tasted the dream of senior All-Ireland glory last year, the events of the past few months have given her a sense of perspective when casting forwards towards the future.
"Definitely, my perspective has changed a lot these past few months. Probably last year, I was just gunning to get back again and hopefully reach the heights that we reached last year," she says.
"That was the aim but with everything that's going on now, I would absolutely love to win another All-Ireland but we just have to take it week by week and month by month.
"All I wanted was one All-Ireland and then once you've one, you want more so in the future that's definitely a goal of mine. But we'll see what happens. As long as everyone is safe and healthy, that's all I'm happy with now at the moment.