Elaine Aylward says she can understand the disappointment that some players would feel following Friday's news that only the senior Camogie All-Ireland final will be played at Croke Park.
The Camogie Association confirmed that their intermediate and premier junior deciders will take place elsewhere, with a decision on venue to be decided later in the year.
The move was agreed owing to the demands being placed on the Jones' Road surface at a time of the year when weather brings its own challenges for ground staff.
"The Camogie Association are probably doing well just to get finals played," said the former Kilkenny player on RTÉ Radio 1's Sunday Sport.
"The one day camogie gets in Croke Park, it had been our showcase day. We worked so hard to get numbers up, and get young girls travelling to Croke Park for the three All-Ireland finals on that day.
"On the flip side, there was a possibility that there wasn't going to be any camogie up to a few weeks ago.
"You do feel for the junior and intermediate players. You work so hard to get to the pinnacle and to get to that All-Ireland final and then find out that it's not going to be played in Croke Park.
"Whatever teams win those All-Irelands will be All-Ireland champions on merit. They probably won't care too much where it was or wasn't played.
"For the sake of the camogie day that's in it, it's a pity that it can't happen but I think we'll just have to accept that nothing is going to happen as we normally have it this year."
Speaking on the same show, three-time All-Star Ann Marie Hayes said that there will be a lot of unhappiness in camogie circles around the country this week.
"People just have to get on with it now, but personally I think it's an awful disappointment for the intermediate and the juniors to lose out on their big day in the sun.
"It takes away from those finals as a showcase. For the girls that are playing, it's a huge occasion to go up there with the girls that you've trained so hard with all year.
"I feel, to be honest, that some of them will care that it's not being played in Croke Park, whether they win or not."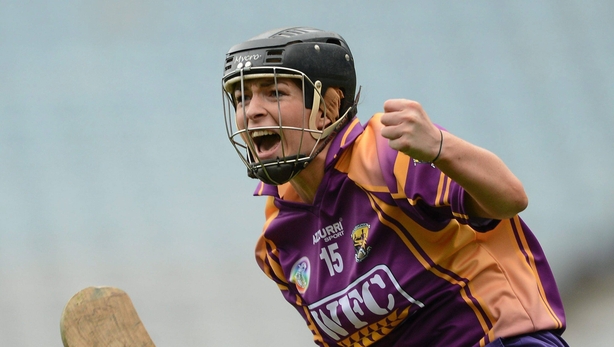 Ursula Jacob enjoyed some big days at Croke Park as Wexford claimed a three-in-row of senior All-Ireland titles in the early years of the last decade.
For the Oulart the Ballagh clubwoman, it's not ideal to see the finals moved, but she says the pitch has to be looked after so that it survives a busy period
"The demands that are going to be on the pitch, come November and December, are going to be huge.
"None of us would have expected, a few months ago, that any All-Ireland finals would be taking place on December.
"So it's going to be a strange scenario, right across the board. Even in terms of what kind of numbers will be allowed to attend the final in December, it's going to be strange."