The Dublin senior hurling championship kicks-off this weekend and Sunday will see the heavyweights of Ballyboden St Enda's and Kilmacud Crokes lock horns.
In a re-match of the 2018 county final, Parnell Park will host two sides with serious ambitions of silverware, however not that many will be in attendance to witness it.
No more than 200 in total can gather for a game this weekend - a policy that will remain in place until at least 10 August after the government's extension of Phase 3 - and that includes players, backroom teams, media, officials, stewards and the rest of the volunteer core that assemble to put on the games.
Ballyboden's Conal Keaney says even if they could, he doubts his parents will make the trip given the concerns around Covid-19.
"We are lucky that it is on TV and I know a lot of people in our club will watch it that way. Some people, and people's parents would be nervous about going to Parnell Park.
"When the option is there to watch it at home, most people will take that."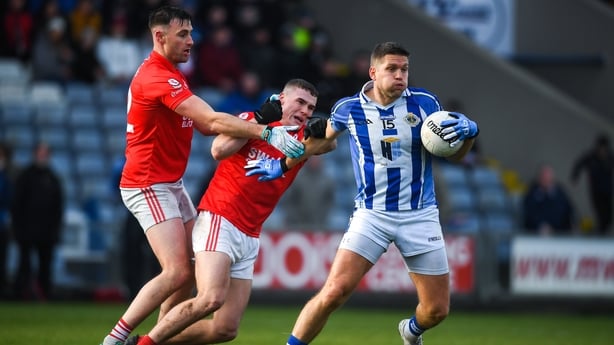 It is one of a number of changes that players have had to face since returning to club action.
Like everyone else, the Dublin hurler says it was an "odd" start, but bringing hand sanitiser and your own bottle has quickly become part of the routine.
The importance of designated Covid-19 club officers has also played its part in ensuring that activities return, for the time being at least.
The officers are charged with overseeing e-learning programs, health questionnaires, sanitisation and reconfirmation of health status before each training session.
"They are fairly strong in what they are doing, though there is a lot of slagging involved, but there is a seriousness to their job, and it's for the betterment of everyone. Everyone is adhering to it."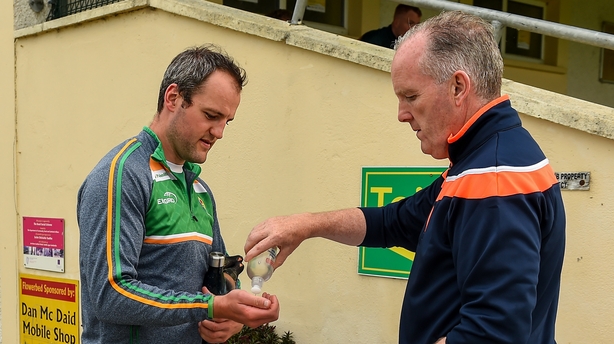 "You do forget sometimes about social distancing when you are in the middle of a session, you relax a little, but they are great to remind you.The fact that nobody has been refused to train due to a failure to fill in forms or follow protocols is a testament to their work," the former Dublin footballer adds.
In Ballaghderreen, former Mayo star Andy Moran is adjusting to life as a club-only footballer.
Having called time on a stellar inter-county career that spanned 15 years, the focus for 2020 will be exclusively on Ballaghderreen and to go one better than last year and become county kingpins for just the third time in their history.
The 2017 Footballer of the Year reiterates the relief at returning to action, even if it has felt somewhat surreal at times.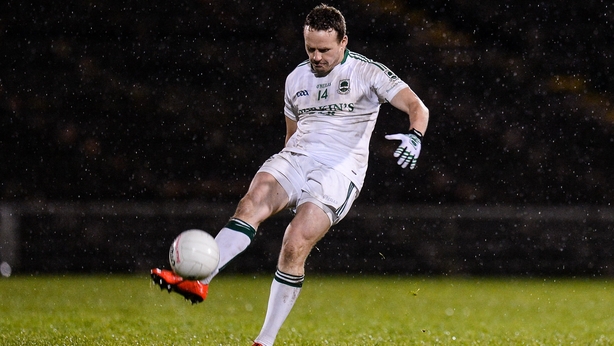 "We had a challenge game against a Galway side last week and we drove to the game togged out, put on the boots, played the game and drove home soaked and dirty. I hadn't experienced that since my U-12 soccer days, but you don't mind. It's great just to be back.
One positive to the current protocols as far as Keaney can see is the amount of time simply playing matches, both challenge games and internal contests.
"It's great in one way, there's no hanging around, or over-doing it in terms of tactics, or over-thinking things. It has been mainly just football and hurling."
Moran agrees that time is perhaps being used more efficiently - "I find that on the pitch but even at work, it forces you to focus on the important stuff" - but he does caution that less time around the club have other unintended consequences.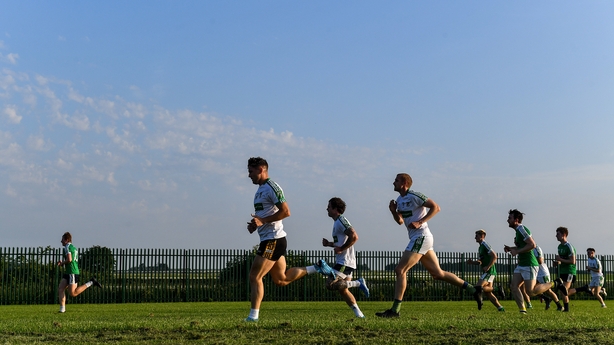 "The one thing I wouldn't like to see is that players become somewhat detached from the club due to these circumstances. Even before Covid, the club scene has changed a lot in the last 10 to 15 years, maybe fellas with less time to give back in terms of coaching and underage.
"We need guys to be involved, outside of their own teams, where possible."
The contrast between the two clubs is more than a geographical divide of urban and rural.
Contenders in both codes in the Dublin championship, Ballyboden boast more than 3000 members and 170 teams between juvenile and adult ranks.
I'd probably be as wary for people's livelihoods as their families
"I was expecting there to be a difference between rural and urban clubs in terms of players stepping away, but there doesn't seem to be much of that from what I have gathered," says Moran.
The economic implications are particularly at the forefront of the Moran's mind as the co-owner of The Movement gyms in Castlebar and Claremorris.
"I'd probably be as wary for people's livelihoods as well as their families. I have four people working for me and you are conscious of that."
Concerns that many would step away from GAA activities this year, perhaps until a vaccine has been found, have failed to materialise thus far.
"I thought, leading into this when we were preparing to go back, maybe one or two lads might consider not playing, but that hasn't been the case. I haven't heard of anyone [not playing]."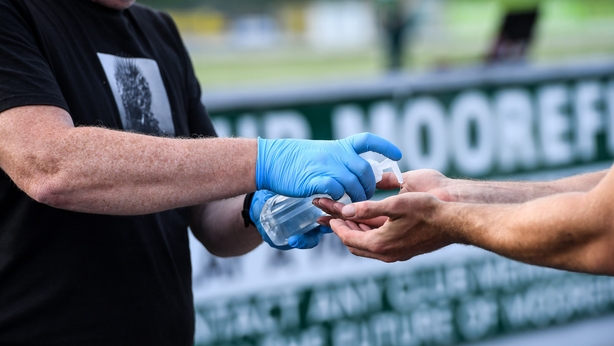 Ballaghderreen's preparations for the championship and their bid to atone for last year's county final defeat to Ballintubber begin this weekend with their first competitive outing in their league.
Moran can envisage physios being very busy over the coming weeks and after such an enforced absence, injuries could well dictate the direction of silverware.
"I think it will be a big issue, and will probably be highlighted even more when the inter-county season swings into action."
Everyone is in the same boat and you'd expect the standard to rise quickly as the championship progresses
While there is widespread relief at the prospect of watching live GAA this weekend, few are expecting sides to hit their straps in their first few outings given the lack of preparation.
A small problem in the greater scheme of things, but one Keaney believes it will prove to be somewhat of a leveller.
"Players will understandably be a little rusty, no matter what physical training they have done.
"It will be clear in the first couple of weeks, but at least everyone is in the same boat and you'd expect the standard to rise quickly as the championship progresses."
Listen to the RTÉ GAA Podcast at Apple Podcasts, Soundcloud, Spotify, or wherever you get your podcasts.