Bernard Flynn has called on the GAA to make "radical" changes when it comes to the ongoing "club versus county" debate in Gaelic games.
The coronavirus pandemic has seen the inter-county season greatly upended, with the All-Ireland football and hurling finals set to be played in December, while squads are not permitted to train collectively until 14 September.
The club championships have been given a more substantive billing in the Irish summer sporting calendar, with competitions set to begin as early as next week around the country.
County finals will be played on different dates, from late August in Carlow, Waterford and Wexford (all hurling), to early October in the case of 14 county finals, including Cork, which is proposing to play both of its deciders in that month.
But Flynn warns that this year's exceptional circumstances don't cover over the cracks of what the Meath great calls a "runaway train" of problems with the structure of the season.
"This problem between club and county and players is there for years," he said on RTÉ Radio 1's Sunday Sport.
"The only reason it's getting airtime like it is now is because the club is coming before the county. It's causing an issue for county managers.
"Unless something is done radically, and there is proper change from the top, proper governance from Croke Park, this will escalate; it's a runaway train.
"It's wrong what is going on. Unless we change the season, a defined club season, a defined county season.
"If you look at the stakeholders with Croke Park, your county boards, provincial councils, clubs, the GPA, Congress, board delegates... it is dysfunctional under its present format, and the way it's running.
"These issues are going to get worse and worse until there is real and proper change."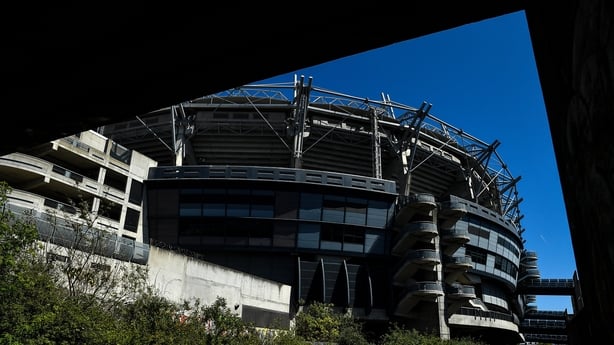 Rumours have been circulating that some counties are back training already, with the GAA initially saying that it would not punish county teams who broke the rules with an early return.
They eventually clarified their position, reiterating 14 September as the sanctioned date for the resumption of training, and confirming that any counties found to be breaching this position would have the rule book thrown at the them.
"Because of the media attention, they did a u-turn," Flynn told presenter Jacqui Hurley. "They didn't need this to happen to do a u-turn.
"There's still county teams, in my opinion, that will break it over the next few weeks. How many of them broke it (already)? By all accounts, there's 20-odd (counties).
"They didn't give a damn about the directive from Croke Park. Will they be sanctioned? I don't believe any county team will be thrown out of the Championship.
"The initial statement was weak, it lacked leadership, and only because a few people jumped up and gave out about it that's why they did a u-turn.
"Newbridge or nowhere... there's a list the length of my arm. The GAA now is a business. Money is into it, the commercial end of it. Unless there's leadership, and it's going to be run by people professionally capable of doing so, in a central governing body, I think we're going to have this for year after year after year.
"It's not going anywhere until there's massive, massive mega change at the very top, and it's centrally governed."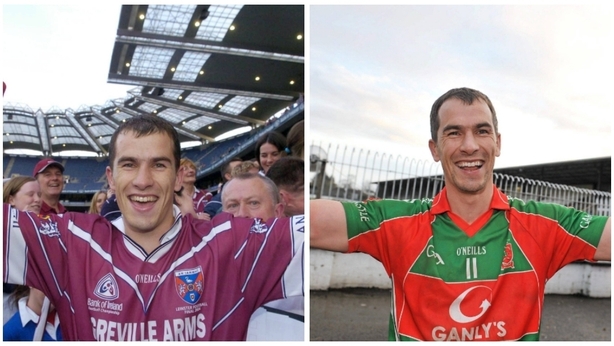 The debate took place in the context of a wider discussion about the return of competitive action over the last few weeks, with club challenge games taking place around the country.
It hasn't all be plain sailing, with clubs in Cork and Dublin halting their activities owing to cases of Covid-19.
And Dessie Dolan, who won Leinster football titles at both club and county level, says he fears that some competitions might go unfinished in 2020.
"What I've seen on the ground is that there have been massive numbers togging-out and training," he said.
"I think a lot of the lads had a lot of energy that they built up over the couple of months (of lockdown). They're mad keen to get back.
"Meeting people again. I suppose that's the one thing about club, it's the community. I was at a challenge match yesterday. Everyone is happy to get out and about and try to get some sort of normality in their lives again.
"At the same time, the protocols coming down the track, it is quite frightening. To be honest, we will see club championships not being fulfilled.
"In other words, they'd start off with good intentions, and there's a couple of cases and they get delayed. It's nearly inevitable that there will be casualties along the way in terms of the club championships in the different counties.
"You do see what's happening in Cork and Dublin this morning, and it is a warning to everyone. We have a responsibility, and I think the GAA are doing a very good job.
"You think of the age profile of the players themselves, they're quite young as well. Some of them might like to get out, and might like to go to house parties.
"But the implications are very serious for everybody in a club, and everybody in the community as well."
LISTEN TO THE FULL INTERVIEW FROM SUNDAY SPORT BELOW 
We need your consent to load this SoundCloud contentWe use SoundCloud to manage extra content that can set cookies on your device and collect data about your activity. Please review their details and accept them to load the content.Manage Preferences