Similar to the general public across the country, people are adapting differently to the new Covid-19 landscape.
The GAA has begun to rumble back into life after a short hiatus, but not everyone is returning.
Some players and officials are deciding whether togging back out again is the correct course of action.
One person who will be absent, for the duration of the club championship at the very least is David Gough, the man who took charge of last year's All-Ireland football final.
He has stated that he doesn't feel comfortable with the current social distancing guidelines in place and has stepped away from Meath club duties, with the county championship to run from 31 July until 4 September.
"It was a really difficult decision for me to make and I spent a lot of time thinking about it," he told RTÉ Sport's Marty Morrissey.
"It's difficult to step away from the GAA and refereeing at the pinnacle of my career at the moment, but I felt it was the best thing for me to do in the current situation, and also in relation to my umpires who would be in the high-risk category because of age."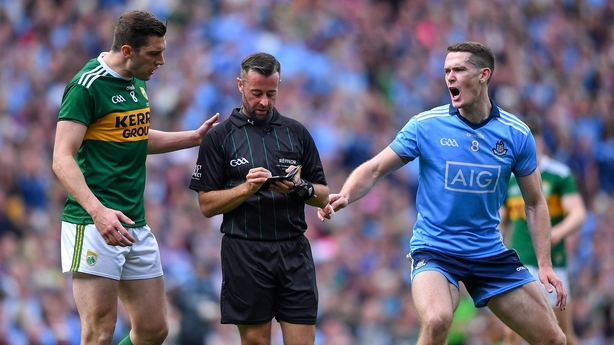 With the inter-county season not due to commence until the middle of October, Gough admits that he will see how things unfold over the coming months before making a decision on whether to return to action.
"Hopefully they [guidelines] will change and I will be able to come back, but if not, and the guidelines stay the same, I won't be involved in the championship."
Donal Smyth, the GAA's Match Official Manager says all club referees will undergo education modules before taking to the field and says it is up to the individuals to make their own decision.
"It's opt-in, opt-out, in a voluntary organisation. Referees have to make decisions for themselves, according to their family circumstances," he said.
"Referees will adapt and hopefully things will go right as long as everyone takes responsibility."
One referee who is "delighted" to return is Cormac Reilly. An inter-county referee for more than a dozen years, he says he understands the concerns that are out there and has given serious thought to his own position.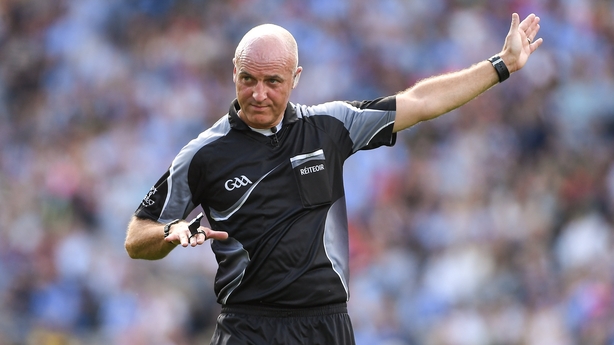 "I'd say everybody has little doubts in their head and is a little more cautious," he told RTÉ Sport. "The world has changed, big time.
"For me getting back refereeing I had to talk to three parties; my family, my employers and my umpires.
"I can't wait to get started."
The start has already begun for the match official, taking charge of a challenge game last week.
Was there any noticeable difference from before the outbreak of the virus?
"I didn't find it that different compared to what I had finished up with [before Covid-19]. Of course we all have to be a little more sensible now.
"You can't have players swarming around you and there is a yellow card there to sanction against that."