Last December Joan Henchy made history by becoming the first female chairperson of New York GAA.
She has scarcely taken her foot off the pedal since.
New York GAA has played a big part in raising $500,000 in a campaign to help the undocumented Irish in the Big Apple.
She has had to deal with unseen challenges like the county not being able to participate in the revised 2020 All-Ireland football series.
And at the same time the Kerry woman is driving for New York to be allowed play in the Tailteann Cup, the GAA's new second-tier competition, when it eventually launches next year.
On top of that, the board has its own domestic championships to play off and that won't be easy in a city where 22,593 people have already died from the coronavirus.
Yet, Henchy is determined to push forwards on all aspects of New York GAA affairs in a determined and safe fashion.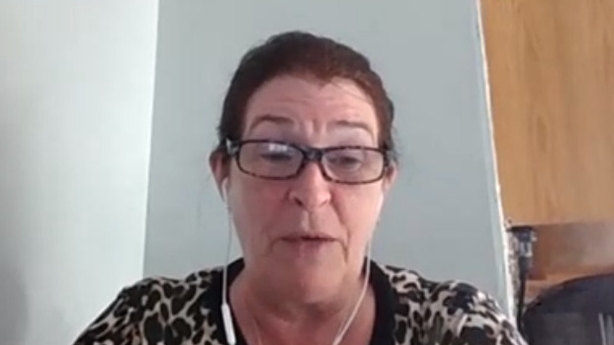 "Things are returning to a new normal slowly and we are following state guidelines," says Henchy, who was a guest on this week's RTÉ GAA podcast, out later today.
"We are hopeful to get our games played and we are tentatively looking at mid-July.
"As for not being part of this year's inter-county senior football championship we are, of course, disappointed.
"We would love nothing more than to be a part of it.
"However, we understand the decision for 2020. Health and safety for all is the primary concern.
"But we are looking forward to 2021, better times and we will continue our quest to be part of the Tier 2 championship."
Born in Yonkers but raised in Tarbert, Co Kerry, Henchy has long since proven her worth as an administrator with Kerry Football Club and the New York board for more than two decades.
She has previously served as secretary, public relations officer, registrar and trustee.
One of her first duties as head of the New York board was to link in with the Emerald Isle Immigration Centre in the Bronx and a number of other Irish organisations to set up the 'Sláinte 2020' initiative.
The Sláinte program helps immigrants who are struggling amid the coronavirus lockdown by offering grants, food and advice.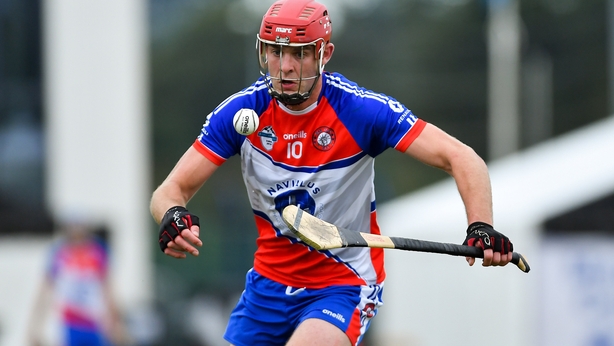 New York's senior footballers, helped by Galway hurling star Johnny Glynn, and Johnny McGeeney, among others, ran 1,000km for the project whilst the hurlers targeted 100,000 strikes of sliotars in two hours to help the fundraising drive.
"I have been on the steering committee from the onset, and I am still involved," Henchy says.
"The NY GAA board is one of five groups to form this programme.
"Sláinte was essentially set up to help members of the Irish community who were not eligible for unemployment benefits or who may have medical issues and the like.
"There is a vetting process we do before we approve any funding and we wanted to be able to help people and collectively we were stronger as opposed to stand alone organisations."
It has been a huge success.
The Irish Government, through the Consult in New York, has been supportive but the energy and determination of the Irish community in the Big Apple – and from counties like Leitrim back in Ireland – has taken everyone aback.
"It's been incredible," Henchy says.
"We are extremely proud of the work our New York panels undertook. Micky Quigg, our Games Development Manager, led the charge on the hurling front.
"People like Danny Browne, Nollaig Cleary from the Ladies board and Stephine Mather from the 'Gaelic for Girls' program collectively gave $25,000 to start the fund off.
"From there clubs, supporters, members and players have all helped donate over $120,000 to the campaign.
"To date Sláinte has raised approximately half a million dollars to assist our own. We have helped close to a thousand people."
As Irish families get enough food to keep going and catch up on paying bills, Henchy says there are signs that New York is gradually opening up.
"It has been an emotional rollercoaster at times, listening to the needs, worries and fears of those who applied"
"Slowly," she says, "but the hospitality sector may never go back to the way it was four months ago. We saw 58% of that sector need assistance (from Sláinte) and the balance was in construction. Over 80% of those are undocumented.
"It has been an emotional rollercoaster at times, listening to the needs, worries and fears of those who applied," the chairperson adds.
"We were lucky to have social workers from the Ashling Center, the Irish Center in Queens, the Emerald Immigration Center and the United Irish Counties involved," she adds.
"Each brought their own unique skills to the group which made it so successful for which NY GAA is so grateful."
With that in mind, Henchy points out that the Irish community have many pressure points to keep addressing in the coming months and years.
She says they must be given time and space by counties and organisations to get through this period.
"I would respectfully ask that counties would refrain from fundraising here for the foreseeable future," she states.
"To give New York GAA, its members, supporters, and our businesses a chance to recover financially."
Thanks to administrators like Henchy, that process is well under way.