Pat Spillane says the GAA missed a chance to shake things up for this year's All-Ireland football championship.
While hurling, with fewer counties competing for the Liam MacCarthy, will see the retention of the backdoor, the big-ball game is having to do without owing to the numbers taking part.
This means that some counties will only get one game, including Kerry or Cork, and Tyrone or Donegal.
But for former Kerry great, all that was lacking was a willingness to take a chance.
"This is a new normal, these are very different circumstances," he said on The Sunday Game. "In these circumstances one needs to think outside the box.
"The club calendar is now 13 weeks. It's six weekends to run-off the (inter-county) All-Ireland football championship. I think they could have easily (done something).
"The lost opportunity with this championship is that it should have been run on an open draw.
"Why? Because it gives novelty. It gives fairness (and) that's the key thing. It allows time for a backdoor.
"You look at the provincial championship and you ask is it fair? Kerry could get to an All-Ireland semi-final without ever playing a team from Division 1 (of the Allianz League).
"Dublin possibly will get to an All-Ireland semi-final without playing a team from Division 1. Look at Ulster where there's four teams from Division 1.
"Cavan would have to beat three teams from Division 1 just to win an Ulster title.
"There's a missed opportunity."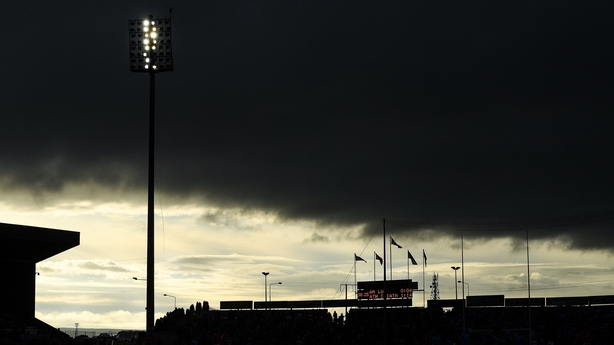 Meanwhile, with games potentially going to take place with limited crowds, Ciarán Whelan says that Croke Park should have considered Friday night fixtures to maximise potential television audiences.
"We're in a situation where we're trying to cram a hell of a lot into five or six weeks," added the former All-Star midfielder.
"If you go back to O'Byrne Cup games, or McKenna Cup games, they're traditionally played on week day nights in January.
"There doesn't seem to be a problem with them. Teams would know well in advance that their games are on a Friday night, and plans could be put in place to cater for that.
"It would just broaden it out a bit for the spectator at home.
"It's a huge challenge - yes we welcome a roadmap, but this is hugely challenging for managers and players because it's back-to-back games."
Listen to the RTÉ GAA Podcast at Apple Podcasts, Soundcloud, Spotify, or wherever you get your podcasts.