It is the kind of problem that only two months ago players, managers and fans would have craved. Now, it is the annual problem with a Covid-19 twist; how will players juggle club and county demands?
Even the most ardent GAA follower has shown glimpses of fatigue of classic matches - a tonic perhaps, but a poor substitute for the real thing.
The GAA's 'Safe Return to Gaelic Games' document for the first time allowed us to look forward with a degree of certainty. Clarity on the other hand, well that's a different matter.
The long and the short of it is that the club window will run for 11 weeks, from the last day in July, until 14 September, when inter-county training would resume one month ahead of a new-look championship, the format of which is yet to be decided.
The news was greeted with widespread positivity, but of course there remain many unanswered questions, and much disquiet has been caused by Wexford and Waterford's plans for swift hurling championships.
The Covid-19 pandemic has presented the GAA with a difficult challenge to strike the right balance between the club and inter-county championship fixtures. @MartyM_RTE reports #RTEgaa pic.twitter.com/qDpS0ZEnT2

— RTÉ Sport (@RTEsport) June 12, 2020
"There are a pile of anomalies," former Clare and Dublin manager Anthony Daly tells RTÉ Sport.
A number of kinks could well be ironed out by the end of the month when the government enters phase three of the lockdown. Indeed it is believed that the announcement of the revised 2020 Championship could be brought forward from its current August date to 29 June.
County boards right across the country are busily plotting the most efficient way to conclude their club championships, with some - not just in the south-east - discussing the possibility of running them off before September.
That would address one of the main concerns of the current proposals, which could conceivably see players involved in club runs right up to inter-county duties.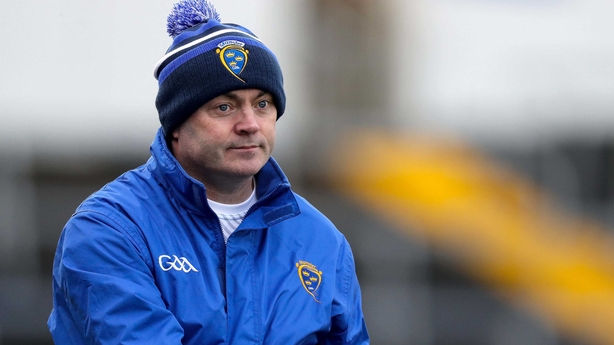 "The fear I would have is, realistically, if the county finals are scheduled up to the last week or two in the window, I cannot see the inter-county championship kicking off on 17 October," Daly says.
"Take for example last year here in Clare, the final between Sixmilebridge and Cratloe, there were six county players involved. How could you realistically have them ready for the following week to go in the Munster championship?"
Former Westmeath, Sligo and Offaly football manager Pat Flanagan is on the club fence these days, having led Padraig Pearses to their first-ever Roscommon title last winter.
What does he envisage if the county managers come calling for players still involved with their clubs?
"If I answered that honestly, I'd probably have fellas at the door shooting me. It's going to be difficult," he says.
"It's a totally new environment we are in and county managers are under pressure, as are club managers, no doubt.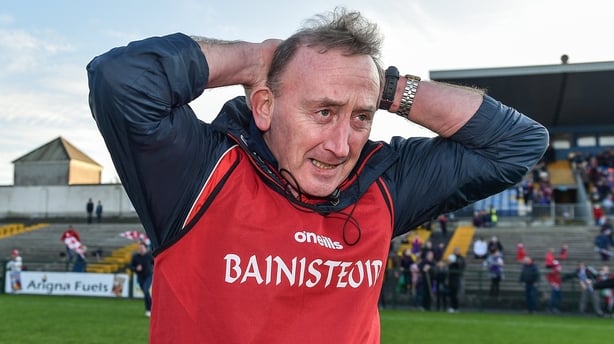 "The county managers will put a lot of focus on their players and getting them in as soon as possible and I don't think that is going to change. For players to get up to inter-county level, I think there is real value in playing through the club championship.
"The reality is that it will depend on the format that county championships take and how soon players can move into the county scene."
The deterrent of expenses not being paid during the 11-week club window was tentatively put forward by the GAA as one measure to safeguard the integrity of the club championships, but as John Fogarty noted in The Examiner, there are means and ways around this in the pursuit of silverware.
"If those trophies [Liam MacCarthy and Sam Maguire] are to be attained by dipping into the black market, then that is the price counties will be willing to pay," he wrote.
I'd say clubs will say, 'look, you have given us 11 weeks to get it done, but don't be bothering me for county players'
The image of the inter-county juggernaut sweeping all before it is easy to conjure up, but two-time All-Ireland winning captain Daly believes the revised calendar could significantly alter the balance of power, even if only for one campaign.
"I think the clubs hold the upper hand now and will dig their heels in this year. I'd say clubs will say, 'look, you have given us 11 weeks to get it done, but don't be bothering me for county players'."
One of the major sticking points as things stand is perhaps not players whose clubs go on a decent championship run, but those in the opposite scenario.
In theory, an inter-county player whose club exit the championship in the first two weeks, could be waiting five or six weeks before inter-county panels are to begin training on 14 September.
"That's ridiculous," Daly says. "County training has to go on as the players become available, even if it might start out with low enough numbers."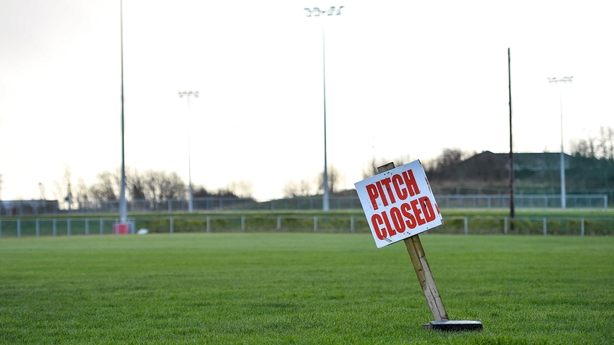 The muddy waters could clear somewhat at the end of the month with problem areas teased out further.
When decisions are finalised and GAA activities get the green light, at least some of those coming back to duty have given the batteries a serious recharge.
Flanagan has been coaching teams since 1995 and while he has missed it greatly in recent months, the former Offaly footballer has had time to take stock.
For the first time in their 58-year history, Pearses have a county title to defend – Roscommon today revealed their plans for an eight-week football Championship - but absence has truly made the heart grow fonder.
"I have never have been away from football for this length of time," he says. "It's new ground for me. It does give you a better understanding of what you have been at.
"We won a first title last winter and normally there's little break before starting back into the new season. It's great to get the time to actually reflect."