The winter of 2006 hit the city of Chorzów hard and Krzysztof Jendrulok won't forget it in a hurry.
Jendrulok worked as manager for a cleaning and catering company that serviced 27 big markets around the south of Poland and as the year drew to a chilly close, most of his days and nights were spent removing snow and ice around local marketplaces, ensuring that people could get to work.
Jendrulok reckons he pilfered two to three hours sleep a night, at best. The rest of his time was spent in the endless and exhausting endeavour of trying to get stalls and shops open in the harshest of conditions.
"It was so tough that winter that my brother, Adam, called and said, 'You can't keep doing this. It's too hard. Next winter, you come here to me in Dublin.'"
Adam had been living in Ireland for seven months by the time his brother eventually joined him.
"I agreed to come over and I'm so glad I did," Krzysztof recalls."Because it's been some journey."
These days Jendrulok works with Aramark Ireland, who specialise in food, facilities, property management and energy services. He manages their catering and cleaning department.
One of the organisation's chief clients is the Salvation Army, who operate four residential centres that help homeless people of all ages. Jendrulok works with them in their quarters behind St Stephen's Green as they help to provide food and shelter for the homeless.
"With the Covid-19 virus we are even busier," he says. "The demand for the services is huge, bigger than ever, our work is across 24 hours a day. So, it's just as busy here."
When he arrived here with his wife, Grazyna, 14 years ago, Jendrulok could not utter a word of English.
Back home, the only other language they learned in school was Russian. Education was limited as he didn't have the opportunity or means to study further and so everything centred around what he learned as a chef and caterer.
In Ireland, speaking a different language, and knowing only his brother, he had to think on his feet and learn fast.
"It was a big challenge," he admits, "but the key thing was I got to know some brilliant people and it all kind of went from there."
Life certainly took a pleasant turn when his daughter, Natalia, was born here. Meanwhile, his son, Mateusz, enrolled in Our Lady of Victories school in Ballymun. Mateusz settled in quickly and some time later a letter was sent home in his school bag.
Upon translating it, Krzysztof discovered that his son had been invited to train with local GAA club Ballymun Kickhams. The letter was signed by former Dublin captain and All-Star, Paddy Christie, who was also Mateusz' teacher and vice-principal at the school.
"That was a big deal, a sign we were settling in," Krzysztof says. "I went to that training session at Ballymun and then kept showing up at games too. Each time I saw Paddy out training the team and, while I didn't have much of the language, I got to know about him from other people, hearing of all the other players he had developed.
"So, I started helping him out with his teams, just by filling water bottles and carrying gear. And to this day I am still with him."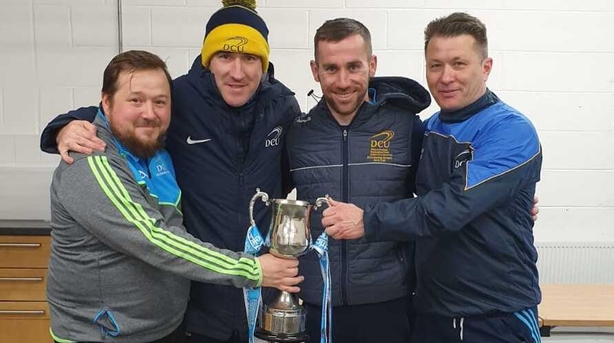 That simple offer of help has been repaid tenfold.
"I think that basically any English I have learned is from Paddy and the lads he works with, the Ballymun Kickhams lads," Jendrulok smiles. "And, of course, the people I work with too.
"That's been my learning pathway, a different one, but it's been just fine."
Integrating into the GAA, he says, has been key in adjusting to life in Ireland.
Jendrulok is currently part of the 2020 Dublin minor football backroom, working under manager Ger Lyons.
Lyons is the third minor manager he has helped - after Christie had introduced him to the set-up he also worked with Jason Sherlock.
Indeed, every team Christie has coached, Jendrulok has been with him.
"Dublin minors, Trinity College, Ballymun Kickhams and DCU," he says.
"Paddy's teams have won lots of cups along the way and I have met some amount of great people through those campaigns. It has developed to such an extent that at a certain time of the year I am out seven days a week.
"I would have training with DCU on Mondays and Wednesdays, Tuesdays and Thursdays I'm with the Dublin minors, it would be the Ballymun seniors on Friday and there would be various matches Saturday and Sunday.
"But you know what? I don't smoke, I don't drink. GAA is my passion now."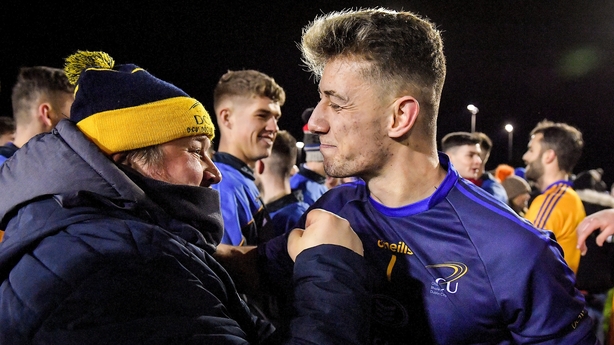 Indeed, the sport has become an obsession for him.
Jendrulok was told that Mateusz became the first player from Poland to win an All-Ireland Féile title when Kickhams won in Cork in 2011.
Since then, as listed, Krzysztof has helped a plethora of teams featuring the brightest of talents that Dublin has to offer, like James Talbot (now playing with Bohemians FC), Evan Comerford, Paddy Small, Brian Howard, Sean Bugler and Philly McMahon.
"You might say the interest is all a bit much but, to me, GAA is my chief interest in life outside of my job and family," he says. "Yes, everything is paused because life is all locked down, and I miss it so much. But all the time I am looking forward to getting out and helping again. And that will happen."
Jendrulok also has plenty of perspective gained from an involvement in professional soccer back home but, here in Ireland, he helps the various teams as logistics manager, and is happy to observe training and matches. He never offers an opinion unless requested by the team managers.
"I love to help them all. For Paddy, I would do anything he requested, from marking out a pitch, laying out cones, all of that. The great thing is that Paddy teaches me as we go along. When we have meetings with the Dublin minors, the current Dublin under-17 manager Ger Lyons, is great too.
"I sit down with mentors after training and I always feel welcome to say what I have seen. Not what I think is good or bad – but what I have seen. There has been lots of learning from Paddy, Ger and before that, Jason. Now we have Brendan Hackett with Ballymun, and he has worked with a lot of Olympic and elite athletes, so there is great knowledge to be gleaned there too."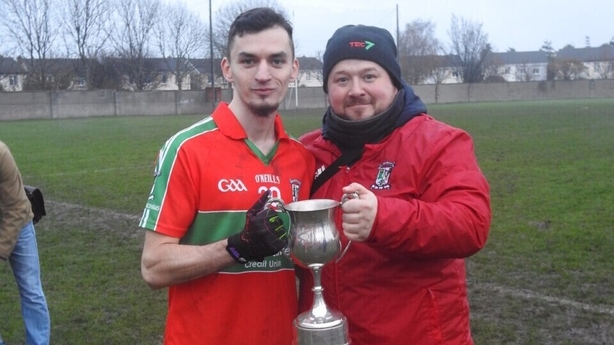 Back in Poland, Jendrulok had close links with Ruch Chorzów FC, one of the most successful football teams in the country.
Ruch are 14-time national champions, and three-time winners of the Polish Cup. Jendrulok worked in their backroom staff for five years. After enduring financial difficulties, the club has now dropped from the top to the fourth division, but though he is far away from home Jendrulok has not forgotten his home team.
Along with other compatriots he formed the Irish branch of the Ruch FC Supporters Club and each month they send €500 home to help maintain the club.
"I worked at the club for a long time helping the team manager," he says. "It was not work that I took money for, it was work for free because I loved them so much. And that was my big surprise when I moved to Ireland. To see 82,000 people in stadiums and to get my heard around the fact that these players who line out are not professionals.
"Even back home the players would not be making good money, but they are still professional, still being paid. It took me a while to get used to the rules of Gaelic too because parts of it are like rugby and the goalkeeper, for example, is fair game to be tackled really hard unlike in soccer.
"Some of my friends are currently involved with the Polish national team, working in the backroom, and when they were over to play Ireland recently, I went out to Carton House to meet them. I showed them YouTube videos of Dublin and Kerry. They couldn't believe the crowds and the fact that all the players either studied or worked too."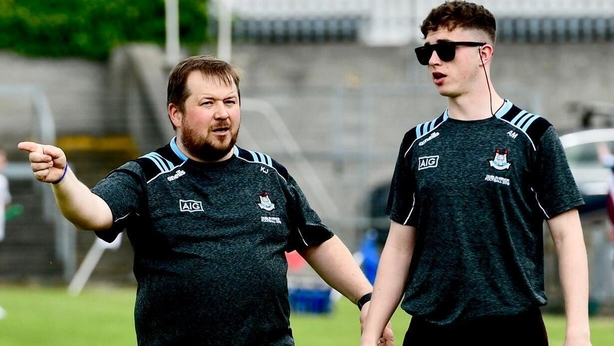 Though his links with Poland are tight, Ireland is home now. He received his citizenship in 2018.
"I'm Irish," he smiles. "And I have joined an amazing association where I have learned so much about this country and met so many great people. But Paddy Christie is the man. This guy helps everyone who needs it. If I need help, Paddy is always friendly and always says no problem.
"Declan Small, our late chairman and father of John and Paddy, once said to me in my early days at the club that my family were most welcome. He said, 'Krzysztof, it doesn't matter where you are from, or what the colour of your skin is, none of that matters. Here, we are all Ballymun Kickhams people.'
"That meant so much. It's the same with Paddy. Lots of times I would ask why something happened in a match, why a player didn't take a certain pass, and he always takes time out to teach me. He never replies that he has no time to talk.
"Himself, Ger Lyons, these guys are teachers, they know how to deal with young people. The most important thing is that they listen. Paddy is one of my best friends. And he has introduced me to many others. It brought us into Irish life. And that all happened through the GAA."