Addiction counsellor and former Galway hurler Justin Campbell has urged the GAA to consider implementing a 21-hour weekly commitment cap for all inter-county players.
Last year's ESRI report, commissioned by the GPA and GAA, revealed that players spend up to 31 hours per week on their senior inter-county dedications and compromise on other aspects of their lives to do so.
1993 All-Ireland senior finalist and Under-21 All-Ireland winner, Campbell, feels the current Covid-19 lockdown should encourage county boards to consider reducing the hours spent preparing for top level hurling and football.
Campbell would like to see the investment in time drop from 31 hours weekly to 21 across players' travel, gym, rest, recovery, nutrition, training and match commitments.
Campbell says the pause in training and playing action should summon all stakeholders to highlight just how much is sacrificed in order to play at an elite level.
---
READ MORE: Current break 'will either prolong or finish careers'
---
"This thing about 31 hours per week, we created that. I would like to see it stripped back to 21 hours and a cap put on that. County boards could really step up here and recommend these new guidelines to ensure greater life balance for everyone – and maybe more enjoyment too.
"I don't think it will happen anytime soon, but my thinking is that the current pandemic lock down offers everyone a great chance to re-assess things. I know for a fact that a lot of players in their late 20s are re-evaluating things.
"They are saying, 'I didn't realise the amount of time and effort I was putting in until I stopped and looked back.'
"They are now looking at their lives and seeing that nearly everything is centered around county football or hurling. And, in my experience over the past few weeks, they are starting to think twice about that level of commitment.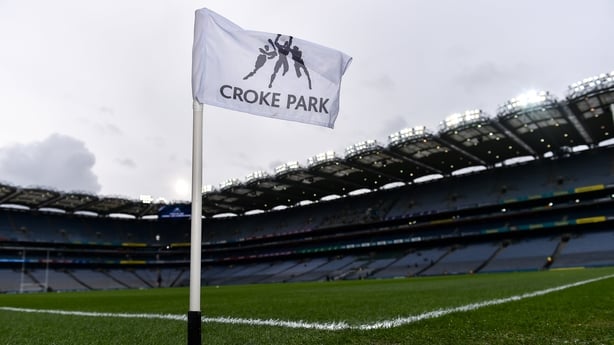 "Now is the time for everyone to reconsider where we are going. Rather than push players to all sorts of limits to be successful, we should stop to consider the fall-out and side effects that the person training so hard will feel and suffer.
"He will finish his career earlier mentally burnt out."
Campbell, who managed Roscommon to win the Nicky Rackard Cup in 2015 is also a member of the GAA's National Health and Wellbeing Committee, fears that more players will fall over a cliff unless change is made.
"There's a real difficulty at the moment," he says. "Sport is so competitive and obviously players will try to get edge over other players to win.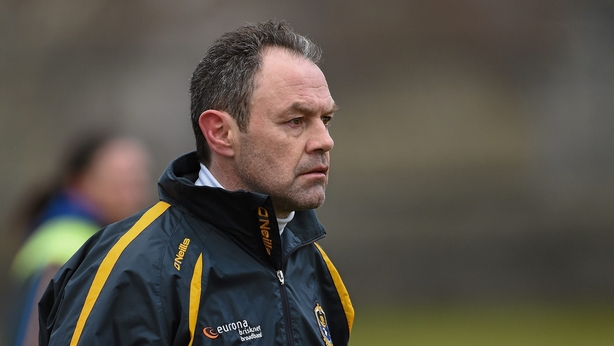 "Managers in charge of a team will also seek to get the best backroom team they can in order to gain an advantage, or even get a slight percentage improvement on their rivals.
"Speaking purely in general terms, this mindset brings its own issues. If I was player now and I was told there was a supplement that would make me run faster, get stronger and be quicker and have no health implications, I would look at it with huge temptation.
"If you felt that, physically, it wasn't doing me any harm and would make me a very powerful hurler or footballer, you might be tempted.
"And I genuinely feel that this scenario should now be presented in the same context as people who have issues with gambling, using cocaine, or other substances.
"If any of those areas are impacting a player, do we come down with serious sanctions? Or can we be compassionate to amateur sportspeople. After all, are they not now operating in a win-at-all-costs environment? One that we have created ourselves?"
Earlier this week it was confirmed that former Carlow footballer Ray Walker following an anti-doping violation.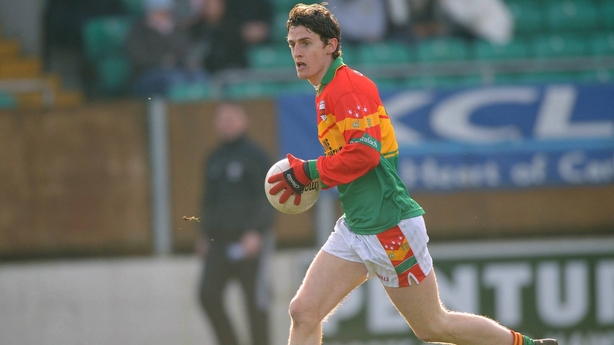 Campbell says that, in Walker's case, the impact of recent developments will have to be weighed up in terms of the player's life, family and career.
"There are lots of things to consider," he says.
"Firstly, the background. Then how will the individual be impacted? People need to think deeply about this, and support needs to be offered."
Much attention has centred on Walker's comments that he did not receive any anti-doping training or education in the three months from his return to the inter-county game last November to a failed drugs test in February.
The Carlow man is the third GAA player in six seasons to be the subject of such a violation, after Monaghan's Thomas Connolly and Kerry's Brendan O'Sullivan.
Players are not allowed avail of annual GAA/GPA grants unless they have taken some form of education in anti-doping measures
In both the latter instances, the issue of education of GAA players was also raised by committees who heard the cases and appeals.
Broadly speaking, structures work well to ensure players are informed about the anti-doping programme, which has been in operation since 2001.
They are also encouraged to undertake thorough search of any supplement products before it is consumed.
Players are not allowed avail of annual GAA/GPA grants unless they have taken some form of education in anti-doping measures, including attending a workshop – or taking an online tutorial through an e-learning programme which has been place over the past number of years.
In order to claim the grant, a player must also have provided his residential information to the GAA "on or before 31st March of the year in respect of which funding is payable."
These grants can range from €970 to €2,227, based on a team's performance in the Championships.