It has been an emotional rollercoaster these past few weeks, but after cancelled flights, delays and stopovers, I'm finally back in west Clare and in self-isolation.
It is three weeks now since I was faced with my big decision: to remain in Australia or return home.
After much soul searching and the worsening of the Covid-19 pandemic, I felt I really had no choice but to leave my life in Adelaide. For the time being at least.
My working visa coupled with the social welfare system in Australia meant I wouldn't be able to work, so financially it was a bit of a no-brainer.
But more importantly than that, my family were worried about me and the possibility of being stuck in Australia.
Being away from home in times of crisis also makes the longing to return even greater.
It was a heavy heart I left, but I'm hopeful that next season can still go ahead and the plan is to return for the next campaign, whenever that will be.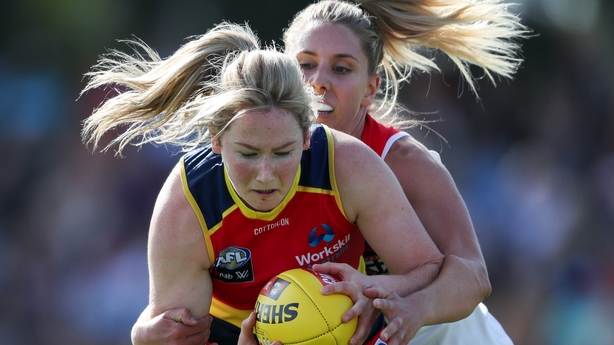 Just getting home has been somewhat of an ordeal.
In my last week in Adelaide, my partner Anne [Hatchard] and I decided to go on on a short camping road-trip.
After a long walk one evening I came back to find 10 missed calls on my phone from the club.
My flight home had been cancelled due to Abu Dhabi closing their borders and to make matters worse, because all economy flights were booked out, business class was the only option.
I simply couldn't afford the $10,000 cost of that, so I began frantically searching for airports that remained open for stopovers and airlines still in operation.
Jakarta and Qantas seemed to fit the bill, but that also proved to be a false dawn. I booked a route that would take me from Adelaide to Dublin via Sydney, Jakarta and Amsterdam and had even checked my bags in when the next problem arose.
News was breaking that six Qantas baggage handlers in Adelaide airport had tested positive for coronavirus.
I waited for a few hours to evaluate my next step, but there was no way I was going to get to Sydney for the connecting flight on time.
I even thought about driving, but It just wouldn't work out.
It was a case of third time lucky and thankfully Doha was still operating. I had a six-hour stopover in Melbourne had nine hours to wait in Doha before embarking on my flight to Dublin, which Cora Staunton and Donegal's Yvonne Bonner were also on.
Not hugging my mom after so long away was such a strange feeling
It was relief at that stage, but even landing back on Irish soil last Friday was quite surreal.
My brother Keith and sister Eimear drove up separately so I could take a car on my own as I have a fortnight of quarantine to undergo.
I couldn't hug them at the airport so it was really just a matter of getting straight into the car and hitting the road for Clare.
It was emotional to see my mom, but I couldn't even embrace her. Not hugging her after so long away was such a strange feeling.
Until my quarantine period is over, I'm living in the garage and using the back-kitchen as my sleeping quarters.
It feels almost like living in a one-bedroom apartment, but I have all my essentials and it won't be for much longer.
As well as my family, I also have to keep away from our dog and cats which is as hard for them as for me!
It's probably a good thing the spare TV doesn't have an aerial and I'm trying to keep away from the PlayStation as long as possible.
To keep my sanity I am exercising every bit as much now as I was in Australia. I get up and do a running session in the morning and Eimear and I do a gym session through the window of the garage.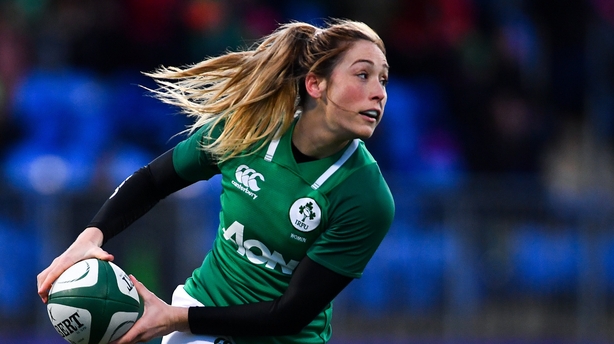 I'll go for a cycle then, followed by lunch and maybe circuits later in the day. I find the exercise keeps me warm also as I have struggled with that since I came home.
The weather in Adelaide is 24, 25 degrees and while I ordinarily wouldn't like the heat, that is a nice temperature and certainly warmer than the weather here since I got back.
I'm still determined to get back to Australia to continue my football career
The beauty of west Clare is the natural isolation and I can go for walks in the evening and not come across anyone.
I haven't even been able to catch up with my friends properly, but everyone is in that boat these days.
These really are strange times, but I'm still determined to get back to Australia to continue my football career.
Contracts aren't really up for discussion now as there is no income at the moment with the season over, but May is the next date we have been given for talks. We'll see what happens and hopefully the season goes ahead.
For now it's a matter of staying safe and healthy.