Oisin McConville believes the policing of inter-county football and hurling teams' preparation costs will be difficult to administer.
GAA director general Tom Ryan outlined his concern about soaring costs after the publishing of the organisation's financial report for 2019 on Tuesday, describing the situation as "unsustainable".
According to the GAA's report, teams' costs rose by 12% between 2018 and 2019 alone, standing at €30 million.
Speaking on RTÉ Radio 1's Morning Ireland, McConville said that it has long been an issue within the sport.
"It's been going on now for the last 15 to 20 years," the former Armagh All-Ireland winner said.
"I think I would have seen it probably more so at the tail end of my career but it's all about bridging that gap.
"The Dubs have set an unbelievably high bar. The likes of Kerry, Donegal, Tyrone, teams like that, everybody else wants to get there.
"So how do they get there? They are throwing more resources at it. They want more expertise. "More expertise costs money." 
We need your consent to load this YouTube contentWe use YouTube to manage extra content that can set cookies on your device and collect data about your activity. Please review their details and accept them to load the content.Manage Preferences
McConville feels the general consensus is that increased spending has begun to reach unsustainable levels.
But he feels regulating how much teams spend will be not be easy.
"Everybody would be more accepting that it has got out of hand," he said.
"I think county boards in particular would like to get a handle on it.
"But if you are trying to bridge that gap, there is only one thing you can do and that is to throw more expertise at it and throw more resources at it.
"I understand that there is only maybe six, seven or eight teams that can win an All-Ireland. But that shouldn't stop the teams below that having a real go at it.
"I think in order to do that, the spending has to go up and that's just the way it has gone. 
"The sentiment is great but the policing of it is really, really difficult in my estimation."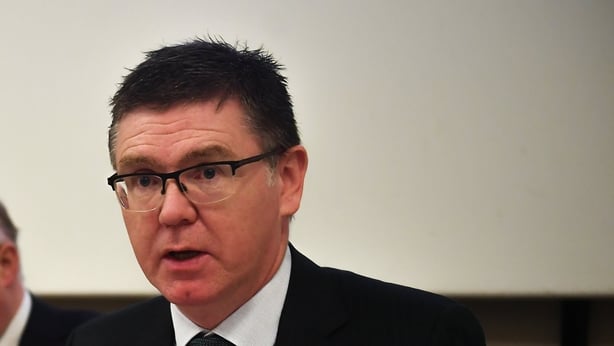 He went on to discuss the obstacles that could make it difficult to police spending.
"Counties have now become very, very resourceful," he said.
"There are teams who can get by on reputation. There are teams who have lots of work. You look at Club Tyrone and you look at the work that they are doing in estates.
"That's paying for a lot of what they are trying to do. And when you look at that model, that model is trying to be rolled out across lots of other counties but with not as much success.
"But that's what everybody wants. Everybody wants as much resources as possible so they can avail of the expertise in order to get better.
"So that's a runaway train and that's going to be very difficult to stop." 
Addressing some of the suggestions made so far like reducing the size of county panels, McConville said that "county panels are already under pressure for the size that they are".