2020 has arrived and it's very much a case of a new vision of sorts for the GAA.
And that new world has already seen the club finals move from their traditional St Patrick's Day slot to a date in January.
The weather played played its part as Ballyhale Shamrocks and Corofin were crowned hurling and football champions respectively on Sunday last. What's envisaged, and it will probably come very soon, is that the club deciders will be run off in the calendar year.
Indeed, the All-Ireland club semi-finals for 2020/21 will take place on the weekend of 12/13 December.
So what else is new?
RULE CHANGES IN GAELIC FOOTBALL
At a Special Congress in Cork last October, the following changes got the green light to be introduced for all levels of Gaelic football.
Sin bin
A player shown a black card will spend 10 minutes off the field with no substitute allowed, reducing his side's numbers for that period.
A second black card, or a black following a yellow, will result in a red card and expulsion from the game rather than a sin-binning.
The sideline official will keep track of the 10-minute suspension, which could be interesting in underage and some adult club games where the participating teams often provide the linesmen.
Kick-out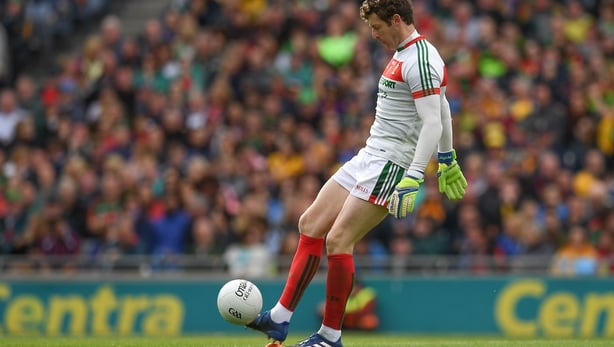 All kick-outs must now be taken from the 20-metre line rather than the current mark of the 13-metre line. The ball must travel forward and all players must be at least 13 metres away and outside the D and 20-metre line when the kick is taken.
Mark from a kick-out
A mark will be rewarded for a clean catch from a kick-out on or past the 45-metre line. A mark is called by putting a hand up in the air and a player has 15 seconds to take the kick. The mark will be awarded by the referee.
Advance Mark
The ball must be kicked from, on or outside the 45-metre line and must travel 20 metres. A mark is called by putting a hand up in the air and a player has 15 seconds to take the kick.
Inside the large rectangle a mark can be awarded and claimed, but the player must go back to the 13-metre line to take the kick. If he decides to play on, he can be tackled immediately.
TIER 2 FOOTBALL CHAMPIONSHIP
Tier 2 Football will now happen. 75% of delegates in favour at the Special Congress in Cork ! @RTEgaa @TheSundayGame @officialgaa pic.twitter.com/iPpUhvOfFT

— Marty Morrissey (@MartyM_RTE) October 19, 2019
The Tommy Murphy Cup didn't catch fire. So it's a case of trying again, with GAA President John Horan keen to have this competition introduced. Well, last October, the delegates at the gathering on Leeside voted in favour of its introduction on an initial three-year period.
So how is it going to work?
Teams who find themselves in Division 3 and Division 4 at the end of the 2020 Allianz League will not contest the Sam Maguire unless they reach their respective provincial finals.
That will make the upcoming action In Divisions 2 and Division 3 really competitive to say the least.
Sixteen teams will therefore play in this 'B' competition. It's a straight knockout, with the semi-finals and final down for Croke Park.
Round 1 – Saturday 20 June
Quarter-finals – Saturday 27 June
Semi-finals – Sunday 5 July (Croke Park)
Final – weekend of 18/19 July (Croke Park)
What about St Patrick's Day?
This year the national holiday is on a Tuesday and it's proposed that the All-Ireland Under-20 football semi-finals will take centre stage.
YELLOW SLIOTAR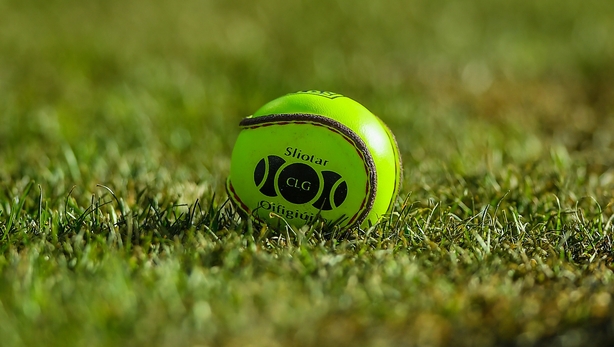 The traditional white sliotar is set to be replaced by a yellow 'smart' ball ahead of this year's hurling championship.
The sliotar will incorporate a microchip in its core and has passed a series of rigorous tests, bringing an end to a process that began nine years ago.
It is expected to get the official approval at the upcoming Central Council meeting.
The last two stagings of the Fenway Classics have trialled a yellow sliotar, and former Cork goalkeeper Donal Óg Cusack has repeatedly called for a colour change.
"Tennis used to have a white ball and they changed for really good reasons, some of those being TV," he told RTÉ Sport earlier this year.
'The ball is the wrong colour...it needs to be a ball that can be seen' - Donal Og has his say after it appeared Clare had a point chalked off as a wide by the match officials pic.twitter.com/PtkZFsjvRP

— RTÉ GAA (@RTEgaa) February 16, 2019
AUGUST DATE FOR FOOTBALL FINAL
This year's showpiece will take place on Sunday, 30 August.