It was, in hindsight, a watershed moment for Corofin. 
Dr Crokes swaggered into the All-Ireland Club SFC final three years ago with a terrific 2-11 to 0-08 defeat of the Galway powerhouses.
Corofin were outmanoeuvred by a ferociously hungry Dr Crokes outfit, who went on to beat Slaughtneil in the decider. 
Corofin were stung that day, but it's fair to say they've come back with a bang. They returned the next year to win the title, then won it again in 2019, and now stand on the cusp of creating history with an unprecedented third triumph on the bounce. 
Kilcoo of Down stand in their way. But can anyone stop Kevin O'Brien's charges? And where can they be got at?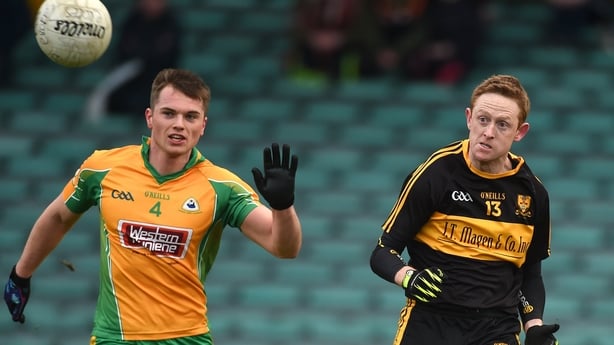 "It's their hunger that's the most staggering aspect for me; they just keep going," Colm Cooper, who helped Dr Crokes to that victory in 2017, told the RTÉ GAA Podcast.   
"We beat them in a semi-final at the Gaelic Grounds. It seems so long ago now. We were an extremely hungry team that day because we'd lost a few semi-finals, we'd lost a club final back in 2007.
"It was do or die for us at that point so I think we just poured so much into that game. 
"Where we got on top that day, and where teams have struggled against Corofin in recent years and recent months, is we got a stranglehold in the middle of the field.
"We played very deep. I remember playing corner-forward, Kieran O'Leary was the other corner-forward, and he played particularly deep that day. It gave them some problems. That just gave us a foothold in the game and it's something we didn't relinquish."
There's another factor that comes into the equation too on an All-Ireland final day: the vastness of the stadium.
"It's the sheer size of it first of all," Cooper added.
"You see the size of the stadium when you're walking around and doing your warm-up. It's daunting. It can inspire some players, and it certainly challenge some players as well in terms of putting questions in the back of your mind, 'can I perform in this sort of theatre?'
"The best players always can, the best teams always do."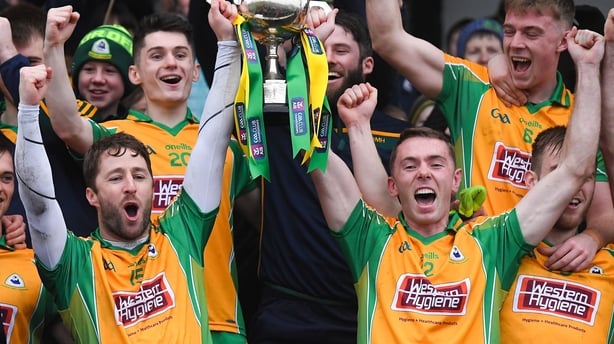 Although Dr Crokes got their tactics spot on when they won in 2017, Cooper warned that Corofin are a different animal now. What worked then is unlikely to work again.
"Corofin learned a lot from that day. Maybe their hunger was waning a little bit back then but the seem to have go their mojo back.
"It's a monumental task for Kilcoo, but look, they're coming at it from their own point of view. They've been knocking around Ulster, finally got over the line there.
"I think they're the first Down team in 32 years to reach an All-Ireland final, which is a phenomenal achievement. They've waited their turn for this as well. I'm sure they are looking forward to it.
"Kilcoo are built on being strong, keeping themselves in matches. They don't do anything extraordinary but they have fierce fight, they're a very committed team and they seem to have learned the last few years when they've come up short, just how to win these tight matches.
"It's another massive ask for them. I still think that even on a bad day Corofin are going to hit 15, 16 points. It's just about what Kilcoo can bring to the table.
"They might surprise us all. They might find their best performance because they're playing against the creme de la creme."
Listen to the RTÉ GAA Podcast at Apple Podcasts, Soundcloud, Spotify, or wherever you get your podcasts.