The appointment of Ciarán McDonald to James Horan's Mayo backroom team is a huge boost to the team, and could have a significantly positive impact the forward division, according to Austin O'Malley.
Speaking on the RTÉ GAA podcast O'Malley, a former Mayo team-mate who has also spent time working with McDonald in the Mayo academy, says the decision by Horan to utilise the Crossmolina man in the senior ranks is an astute one.
"He's [Ciarán] a sublime talent. Technically gifted, but tactically astute as well. He had that ability as a player, more than most, to be able to manipulate time and space. The game almost seemed to slow down when he was on the ball.
"I'm sure he will bring the standards of excellence he held himself accountable to into this Mayo set-up."
Recognised as one of the most gifted forwards in the game during his 14 years in green and red, his arrival in the camp could lead to a change in the team's attacking strategy.
Mayo's forward play has often been viewed as their Achilles Heel, with a strong reliance on Cillian O'Connor for scores, but the emergence of a new crop of players has given Mayo supporters grounds for renewed optimism.
"Ciarán might offer a little bit more input into our front six and how they set-up and to develop a style of play that's a little more heads up football. Perhaps get a little bit more out of that front six.
"Over the years we have been reliant on getting a lot of scores from the half back line and out the field.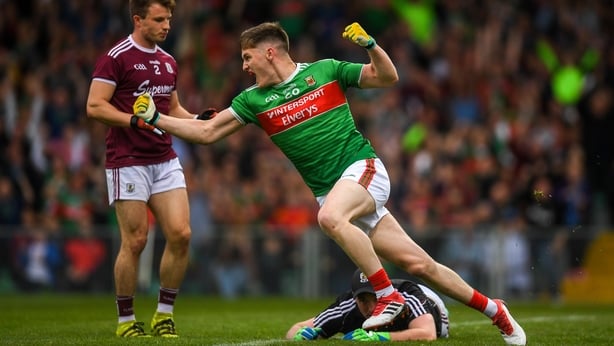 "He will relish working with the likes of James Carr (above), Ciarán Treacy and the other guys coming through."
There have been of course many examples of star players who have struggled to translate that ability in a coaching or managerial capacity. Added into the mix is the fact that McDonald's primary experience to date has been at U14 and U15 level within the academy.
Not only does O'Malley rail against this particular argument, he outlines the benefits of McDonald's coaching path.
"He added so much value to or academy system and he was such an inspiration to our other coaches working around him.
If you look at any of the models across the world, your best coaches are in at academy level
"He's a gifted coach and somebody with a deep understanding of the game.
"He's a hands-on coach with the field sessions. Ciarán McDonald doesn't do things by half, he's very much immersed in the role.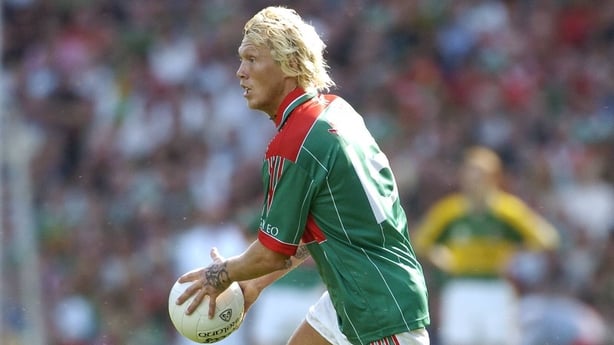 "If you look at any of the models across the world, your best coaches are in at academy level. There is a reason for that because firstly, you have to have the ability to impart information in micro doses to guys and it really fine tunes your skillset. By essence you are a teacher."
"He never spoke too much [as a player], but when he did, he had the ability to captivate and hold their attention.
"From what I witnessed, Ciarán definitely has that ability [to coach]."