The casual GAA fan might suggest that if you kicked a football to a Kilkenny man, he would try to puck it back to you.
The Cats are the most successful hurling county of all time but the passion for the small ball has overwhelmed Gaelic football to the point where they are the sport's black sheep: the only county on the island not to field a team in the National League or All-Ireland championship.
Kilkenny last played in the League in 2012 and the minors' 70-point defeat to Wexford in 2016 seemed to put the final nail in the football coffin. But there are signs of size 5 life stirring once again.
DJ Carey managed the minors on their return to provincial action this year and tomorrow history will be made when Mullinavat become the first Kilkenny side to contest a Leinster club football final.
The three-in-a-row Kilkenny senior champions will travel to Drogheda to take on Louth intermediate winners Mattock Rangers in the intermediate Leinster showpiece.
"The smallest county in Leinster is playing probably the worst county in the country," jokes Mullinavat manager Michael Aylward, who has been overseen a three-in-a-row for the south Kilkenny club.
"It is a first. Some club from the county had to get to a final first, you just hope that when you're the first in you'll be the first to win it.
"It's great for the lads. It's a novelty but come 1.30 on Saturday the novelty will wear off fairly quick if we don't win it."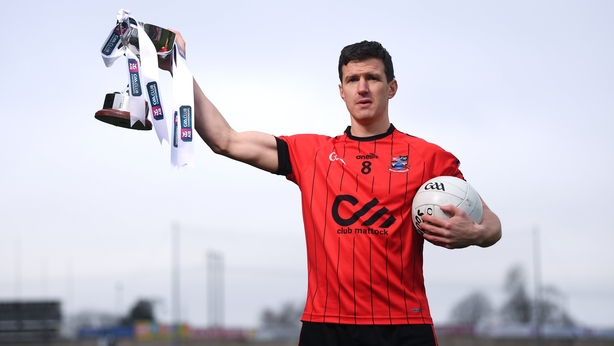 Mullinavat were 100/1 to win Leinster at the outset of the campaign but got a helping hand when the Wexford intermediate championship didn't finish in time and they received a walkover in the first round.
Surprise victories over Ballyboughal of Dublin and Laois' Rosenallis followed.
The Kilkenny side stunned the Dublin inter club champs by outscoring them 3-07 to 0-03 in the first half of the quarter-final and held on to win 3-11 to 2-11.
"There was a breeze blowing straight down the field," recalls Aylward. "We got a good start on them and that was it.
"In fairness, they were after playing three matches in the space of a week the week before us. So they didn't get too much time to recuperate.
"But you can't take anything away from the lads. We took the advantage and made it count. We got 3-11, 3-10 of that came from play."
An early red card for Rosenallis' Ronan Murray helped the Kilkenny men to build an early lead on their way to a six-point win in the semis.
"He got sent off about 15 minutes in. We were two points each at that stage and we just got a little bit of a grip on it.
"We got a penalty and made it 1-04 to 0-03 at half-time. We got another one in the second half and that's it."
They will be underdogs again in the final.
"They (Mattock) won four senior titles (in the 2000s)," notes Aylward. "They were relegated in '15 and they've been in semi-finals and finals since trying to get back up.
"There are a couple of very good footballers there. The Reid brothers (Adrian and David) would have played county for Louth."
Its Mullinavat AGAIN! @JJKavanaghBuses @KilkennyCLG County Senior Football Final REPLAY Mullinavat 1-13 @RailyardGFC 0-10
Well done to the team and management on an excellent three @kilkenny CLG SF titles in a row #vegasabu pic.twitter.com/nmlf2t3Bqa

— Mullinavat GAA (@GAAMullinavat) August 11, 2019
Everyone on the Mullinavat team also plays hurling, bar Tyrone native Shane Kelly, and a majority of the current crop were involved when they won the Leinster intermediate hurling crown in 2014.
Michael's son Tom and Ger Malone were part of Brian Cody's panel this year, while Mark Mansfield and John Walsh have also represented the Cats in recent years.
The county senior football championship started in February then was concluded in July and August, before the hurling championship began.
Mullinavat exited the hurling at the quarter-final stage, which allowed Aylward to get the band back together for a charge at Leinster.
"You get the hurling league and Championship fixtures and they throw in the football whenever they feel like," he observes.
"We won it in August but the lads were hurling away until October. The fitness would be there from the hurling.
"If they had stayed going and done what Shamrocks did, win a (county senior) final, the football would be forgotten about, but the luck of the draw was they had something to fall back on."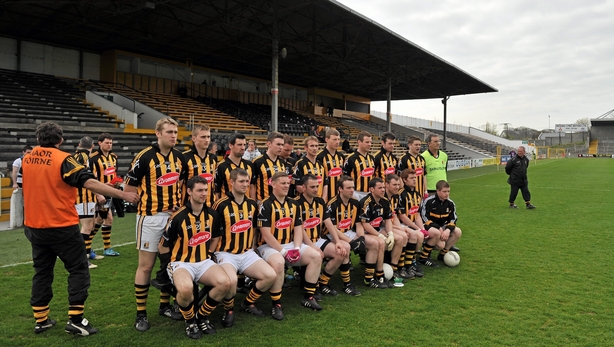 As for Kilkenny's absence from the senior inter-county football scene, Aylward would like to see them compete in the Allianz Football League once again.
In recent years, Mullinavat has been well represented on the Kilkenny team that has instead competed in the All-Britain Championship, which they have won three times.
"They should (field a team in the League)," suggests Aylward.
"They are able to go off over and back to England. Get on a plane on Saturday morning, play a game and come home, it's a bit ridiculous.
"They have to win another British championship before they can do it. I think that's the terms.
"It's hard to get lads to play football at that time of the year, there are a lot of lads hurling. It's a pity really, it's supposed to be both codes.
"There are a lot of good young footballers in Kilkenny, they're just born in the wrong county."
Listen to the RTÉ GAA Podcast at Apple Podcasts, Soundcloud, Spotify, or wherever you get your podcasts.