From the outside at least, David Clifford's transition to senior football has been a seamless one.
The minor sensation is likely to end his second campaign with another All Star, and is in the hunt for a second successive Young Player of the Year accolade.
All-Ireland honours however eluded the Fossa star and his Kingdom team-mates when Dublin clinched the five in a row at the second time of asking.
Clifford was a key figure in the draw – Jonny Cooper dismissed for repeated offending – and says club duties have been a welcome distraction.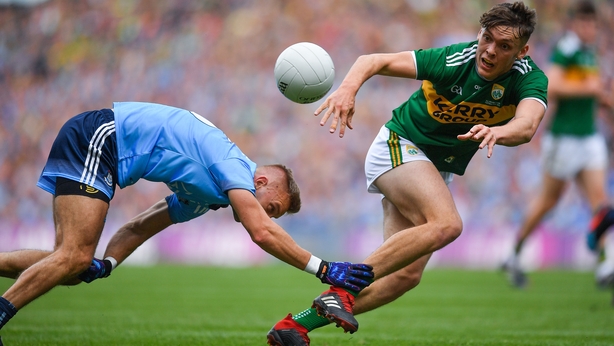 East Kerry progressed to the quarter-finals of the Kerry county SFC at the weekend when eight points from the ace marksmen saw of Kerins O'Rahilly's after extra-time.
David Moran and Tommy Walsh went from friends to foes over the course of the championship encounter in Tralee and Clifford says it is all part of the game.
"It's been a few weeks now [since final defeat], but having the county championship to focus on is a great distraction," he told 2fm's Game On when asked how he has processed Dublin's victory.
"Friendships go out the window when it comes to club games, and fellas understand that.  There's no problem getting stuck into a few fellas that you have been playing with all year."
🔥 Sárthaispeántas ó David Clifford @EastKerryGAA

David Clifford shoots the lights out v @korgaa in the @Kerry_Official championship.

Highlights of an epic tonight at 20.00 on @SportTG4 @SportsJOEdotie @ballsdotie @The42GAA pic.twitter.com/wHvfV2jF3b

— GAA 2019 (@GAA_2019) October 7, 2019
The 20-year-old insisted that Dublin's bid for history didn't have any impact on their All-Ireland ambitions – "we were totally focused on ourselves" and is already setting his sights on 2020 and another tilt at the reigning champions.
"We are showing a lot of promise, but we know we have a lot of work to do. We didn't get there this year and we have to go back to the drawing board and put in even more work than we did last year."
After blazing a trail at underage level and with his school St Brendan's, the way he has adopted to the adult grade has been a sight to behold.
Last year, fresh out of minor, he quickly became an integral part of a Kingdom side that failed to get past the inaugural Super 8s.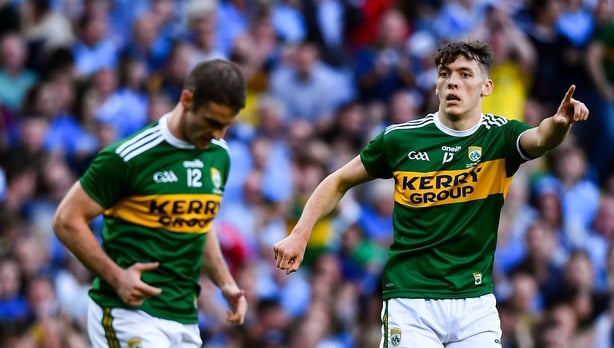 In those three games he nailed both of his frees, scored all four of his goal attempts and his 12 points gave a scoring percentage of 71%. A third of those came with his right foot.
He credits coming through with others who were part of Kerry's decorated success in recent years at the minor grade as a huge benefit, though the one notable difference was the level of physicality.
"You don't have as much time on the ball," he adds.
A string of virtuoso displays meant that whatever space Clifford enjoyed in 2018, it was always likely to be at a premium this time around.
The Fossa man however has been working on making the most of the extra attention.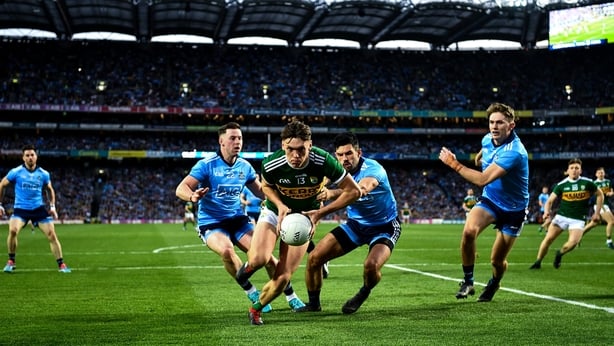 "I've found that if there are two or three lads around me, I can stick on the periphery and let other fellas do the scoring and that worked well in a lot of games."
Having firmly established himself at one end of the GAA pitch, a teenage Clifford earned his reputation on the soccer pitch as a commanding centre-half.
He was part of a Kennedy Cup winning team, and matched up against a certain Irish striker that claimed a Premier League brace last weekend for Brighton.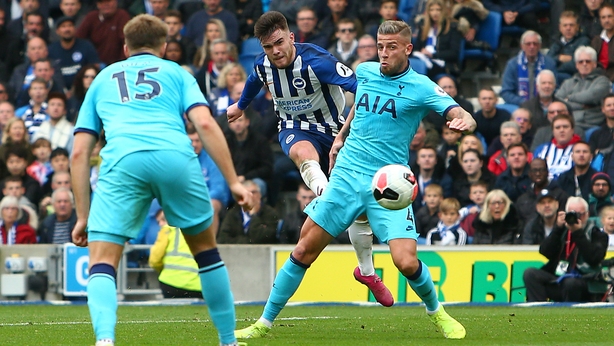 "I can't remember the name of the school, but Aaron Connolly was playing alright. Niall O'Donovan was alongside me in defence and thankfully we won and went on to win the final."
"I played soccer until I was 16 or 17, I don't know how good I was."
The focus now is very much on the green and gold, and of primary concern is attempting to steer East Kerry towards a county final.
Players put their bodies on the line and I think their health insurance should be looked after
The wider picture is of importance to the forward, and that is clear from one intervention he'd like to see across the board for players.
"Something that doesn't get mentioned a lot is insurance," he says."Players put their bodies on the line and I think their health insurance should be looked after. That's one of the main things I think that should be sorted. You are putting yourself at risk.
"Some lads not having health insurance and getting injured, it's crazy to be honest."