It works in hurling. A similar tiered structure in football is more difficult to put in play, despite the best intentions of GAA president John Horan. This latest attempt to introduce a Tier 2 football championship will be voted on at a Special Congress in Cork on 19 October.
What's on the table is relatively straightforward. All Allianz League Division 1 and Division 2 sides would be eligible to enter the qualifiers, but Division 3 and Division 4 teams must reach a provincial final if they are to remain in the Sam Maguire race. Those who don't will find themselves in a secondary competition that will be run off on a straight knockout basis.
Crucially, delegates at the upcoming gathering at Páirc Uí Chaoimh will vote to decide whether 'Division 3 and 4 teams' will be designated as such based on their final league standings, incorporating promotion and relegation, as of April 2019 or April 2020. The outcome of that could add further spice.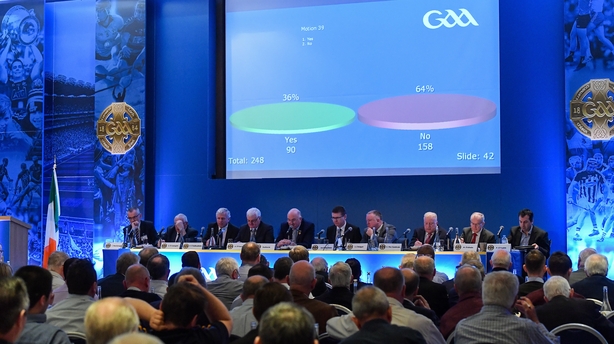 The tiered system in hurling, you would have to say serves the sport well, with the round-robin series in Leinster and Munster a huge success. The recently introduced Joe McDonagh Cup is fiercely competitive, with the winners entering the Liam MacCarthy competition at the preliminary quarter-final stage.
This year we saw Sligo and Leitrim enjoy success in the Nicky Rackard and Lory Meagher Cups respectively. They'll have the chance to now test themselves at a higher level in 2020 and a similar carrot will be on offer for the winner of the proposed new competition in football – entry into the following year's All-Ireland championship - irrespective of their league finish in that year.
Dedicated broadcast coverage, marketing and promotional campaigns, the semi-final and final in Croke Park and an All Star selection and tour will also form part of the GAA's vision to give every county a chance of winning a trophy at its headquarters.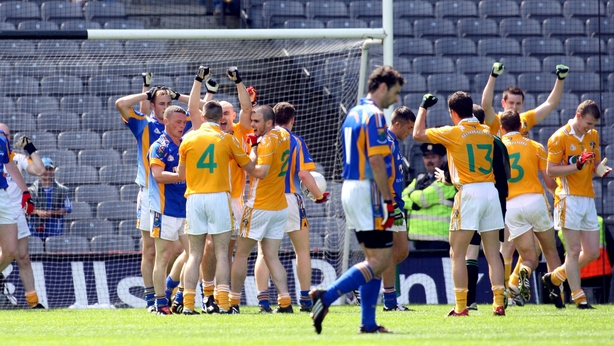 Albeit, with less fanfare and trappings, we have been down this road before. Who remembers the All-Ireland B championship from the early 1990s? Easier to recall would be the Tommy Murphy Cup, which ran from 2004 and 2008. If ever there was a completion that was so unloved – no disrespect to the late Mr Murphy and his family.
As things stand in the football pecking order, the introduction of a tiered structure is no bad thing. You get the sense that there is a shift in the mindset, that it's harder for some counties to say that they won't have any truck with a competition that isn't the All-Ireland senior championship.
However, convincing a significant number of people that this is the path to go down, presents something of a challenge with regard to the actual make up of the competition.
The David v Goliath pairing in summer combat will always have appeal, and with it the prospect that the underdog can take out a big gun. Call it the 'romance of the qualifiers' and we have seen a fair few upsets down through the years. Longford, for example, eliminated Mayo, Derry and Monaghan from the All-Ireland race when least expected.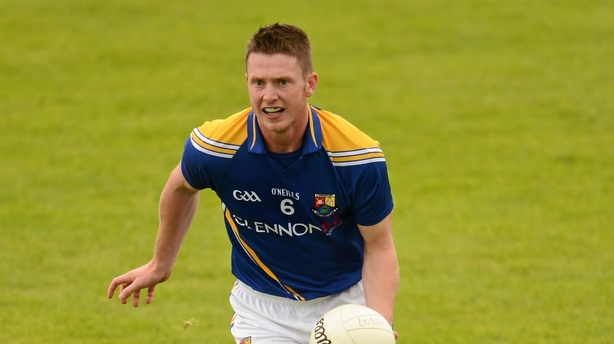 Mickey Quinn was on the Longford team that defeated the Farney in 2016, and while he looks back fondly on a "decent enough record in the qualifiers" he told RTÉ Sport "that beating higher-ranked teams, once off in the qualifiers is not really good for progression".
Quite simply, Quinn wants to be playing more games in the height of the summer. He is in favour of the notion of a Tier 2 championship, but what is been pushed through at the moment, he feels is "something that I would be very much against".
Longford will operate out of Division 3 next season, as will Leitrim. From the Connacht county we also got the thoughts of midfielder Mark Plunkett.
He shares Quinn's view that a new football competition incorporating a number of games is needed, adding that Leitrim would benefit hugely from such a format.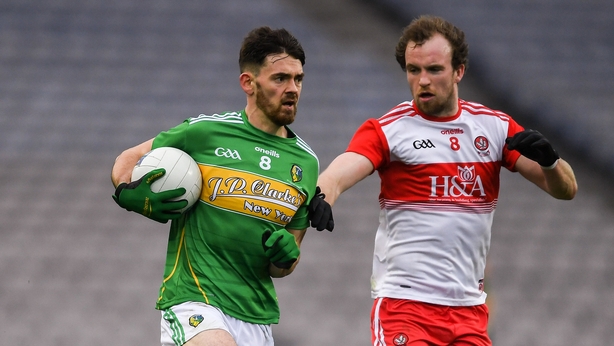 He revealed: "I'm certainly not against any new competition. In fact, I can't really argue with it. You are given a chance. If we get to the Connacht final, fair enough. We have reached the standard.
"You end up playing in Tier 2 because that's where you're at. You didn't perform well enough to make the Tier 1 championship.
"You want to test yourself, but at the same time you should compete well at your level first before you think about moving up. Beat the teams at your level and then set yourself a higher target.
"We are in Division 3 next year; our goal is to make Division 2.
"We haven't been successful in recent times against a Galway, Mayo or Roscommon. That's not good for team confidence or team momentum.
"Winning games in Tier 2 will bring on players. Going to training will feel a lot better. That is massive in a set up. The enjoyment factor will come back in.
"If this gets the green light, and it comes in on a permanent basis, some teams may only get to play two championship games – one provincial and one second tier"
"Any new competition needs more than a minimum of just one game, however. So I'm not overly gone with what's currently on the table.
"There is also the worry that it won't be promoted properly, despite what the GAA are saying. If it gets the right promotion, it would see great benefits in it."
And while Quinn and Plunkett are singing off the same hymn sheet with regard to the proposal having more game time for the counties involved, the former lamented the fact that the findings from Fixture Calendar Task Force (FCTF) won't be published until November – a month on from the vote at the Special Congress.
"It's been rushed through without hearing what the fixtures review committee have come up with. What's been proposed will be a detrimental step for Division 3 and Division 4 counties. I believe it won't be on a trial basis
"If this gets the green light, and it comes in on a permanent basis, some teams may only get to play two championship games – one provincial and one second tier.
"We want to play more games and if it's against teams at your own level, and then pushing on from there, then that is fine with me."
The Emmet Óg clubman then went to quote the recent success enjoyed by another neighbouring county.
"Not so long ago, we were pretty much on a level par with Roscommon. We were in Divsions 3 & 4 together, but they have really kicked on since.
"The Rossies have been in the Super 8s for the last two years and have got to play three extra games – teams then playing at a professional level for a month.
"Other teams, as a result are going to find it hard to reach that level."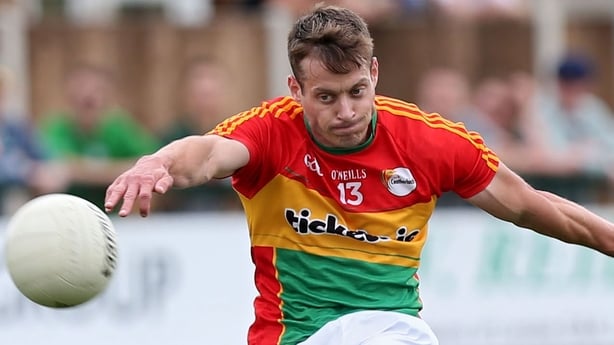 Turning our attention those who will be playing Division 4 football next spring, Carlow's Paul Broderick and Niall Murphy of Sligo are both strongly against the changes that are being considered.
"A Tier 2 has potential but the proposal that has been put forward has little or no merit," said Broderick.
"If it gets the green light I can't see it lasting very long. It doesn't offer more games. It may even offer less. I can see it coming to the same inevitable fate as the Tommy Murphy Cup.
"I can't see fellas sticking around for it.
"Teams like ourselves aren't getting an adequate amount of games to improve during the best months of the summer. I don't think a knockout Tier 2 championship will address that."
In analyzing the current footballing landscape, the 2018 All Star nominee added: "I don't think there is that much of a gap between many of the teams in Division 2, 3 and 4 if counties get their act together.
"In recent seasons the average winning margin of Dublin over other Division 1 teams is greater then the winning margin of the supposed Tier 1 v Tier 2.
"Basically anyone outside of Dublin doesn't beat Tier 2 opposition as much as Dublin beat them by.
"The biggest problem facing the GAA are the counties that need help the most are not forgotten about. I hear things about certain counties having a drought. What about the Carlows and Wicklows who have been in permanent drought? Very little done to alleviate the balance.
"We played Cork last year in a challenge game. We lost by a point but we learned so much from the analysis of that game. When we get a chance to play these teams and are adequately prepared we learn an awful lot more."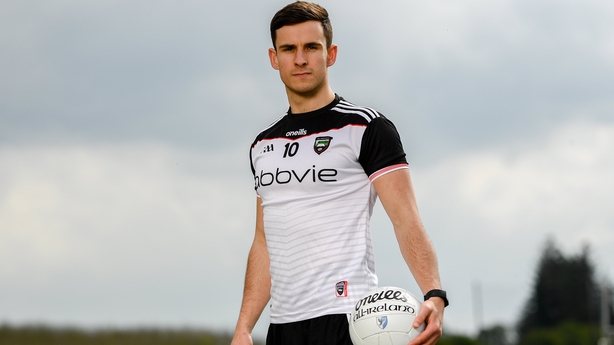 What will be decided on Leeside in a fortnight's time doesn't exactly excite Niall Murphy either.
"On the actual proposal I'd be very much against it, though I'm 50-50 on bringing in a new competition," was his summation.
"There are so little fixtures out there. Last year we played nine competitive fixtures - seven league and two championship. So from the start of November (when Sligo commenced training) to near the end of June we played nine games. Okay we need to be winning more games to get more games. Nine games is not feasible going forward."
Murphy would like to see a round-robin format in Connacht, stating that, apart from Leinster, the provincials are still strong.
"Exposure to top teams does bring you on. If we played a Division 1 team three or four times a year I'd guarantee you we would improve tenfold."
If the views reflected above are transferred nationwide, it would appear that changes to the summer landscape may not happen in 2020.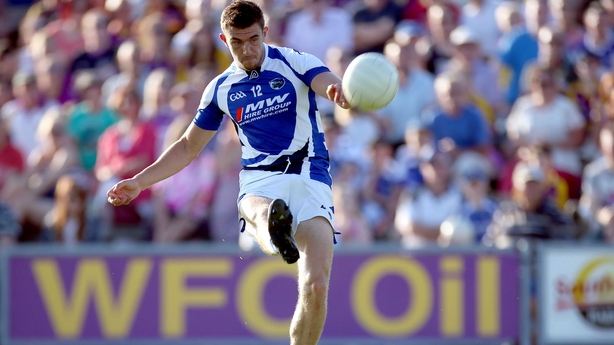 Speaking as part of a discussion on RTÉ Radio 1's Sunday Sport, Gaelic Players Association Programme Co-Ordinator Colm Begley said that the inter-county players body's members had voted in favour of the general concept of a Tier 2 but that the timing of the motion and lack of extra games compared to the current system makes the proposal on offer unsuitable.
"We actually are very much in favour of the Tier 2," said the current Laois footballer. "The idea behind it was mainly to focus on providing more games for Division 3 and 4 teams - competitive championship games - with the idea of promoting the games, promoting themselves, and allowing them opportunities to develop.
"Unfortunately, the current proposal being put forward doesn't target the areas we want to target."
Irrespective of how things go, the debate has started. There is a willingness that change should happen - working things out to the satisfaction of all could still prove tricky.