Before you can win the war on the field, you must win the war off the field - the propaganda war.
We know all about the Kerry propaganda machine. It is an intelligence and disinformation network to rival the CIA or the KGB back in its pre-1991 heyday.
Mossad operatives learned everything they know from summer walking tours in Dingle.
Joe Brolly, though he's since apologised, said at half-time that David Gough had his brain fried by all the Kerry mischief beforehand and thus was induced to give them a 'soft' penalty and send off Jonny Cooper.
Another victory chalked off to the Kerry psychological warfare unit.
Vinnie Murphy, once a Dub embedded in Kerry, called on the Dublin squadrons in the media to assemble and combat the lethal propaganda emanating from the south west.
Can any/ all ex Dubs on the media circuit please check our what's app group for messages on how to counter the Kerry mafia influences on the ref, Dub players/ Management this week. ???? Wonder what theyll come out with next week. https://t.co/lYb5NORPG1

— Vinnie Murphy QFA (@Vinniedub14) September 6, 2019
We've seen the Dublin squadrons in action before, say the Mayo fans, between the drawn 2016 final and the replay.
This consisted of scores of former players drawing close attention to Diarmuid Connolly's ripped shirt. The fruits of their labour were borne out, so the narrative goes, when Lee Keegan was black carded early doors in the replay.
The former Dublin full forward, who knew how to rattle the net and dispense a shoulder, complained that Kerry's latest gambit in the psychological war was to get their ex-players picking the Dublin team in public and suggesting that Connolly's return has unsettled the camp.
These Kerry chaps - they're pros at it, came one response.
Look at them there, their gaggle of former greats/current columnists engaging in misdirection and disseminating black propaganda left, right and centre.
It's like the Cold War all over again.
In addition to being very good at football, Kerry are admired for all those extraneous things that give you the tiniest of edges when playing football. Former Cork footballer Conor McCarthy wrote about this after Kerry got a disputed penalty in the drawn 2015 Munster final.
The plamásing - a John Fashanu-esque buttering up of the referee so as to get the benefit of the doubt later on.
The picardia - a Spanish word meaning craftiness or cunning.
The ostentatious talking-up of the opposition beforehand - so as to re-direct pressure elsewhere.
The 'propaganda' is regarded as a cousin to all that stuff, of course.
It is fitting in this year when so many former greats tried to recover their long lost essence (Corkness and Meathness) that Kerry should embrace Kerryness to the nth degree.
Based off his media performances, Peter Keane is not only Kerry manager, he is also preparing for the role of Kerry manager in an am-dram production of some John B Keane play somewhere in Cahirciveen.
He actually began his post-match interview with RTÉ's Clare McNamara with the word 'yerra'.
A person more wary of sounding like a professional Kerryman would have sought to begin their interview with literally any other word.
The phrase has been synonymous with Kerryness for a long time but, as far as we know, Páidí was the last to use it unironically.
Kerry manager Peter Keane is not sure who has the momentum ahead of the All-Ireland football final replay #SundayGame #AllIrelandFinal2019 #rtegaa pic.twitter.com/vA4zUbRfhk

— The Sunday Game (@TheSundayGame) September 1, 2019
Keane is embracing the role in other ways. He likes his homespun metaphors and offering insincere assurances that Kerry are on the verge of being spanked.
And in keeping with grand tradition, he's left the more brazen attempts at pre-match shenanigans to others, that regular cast of former Kerry players and managers with a media platform.
Whether it's all been orchestrated or not, the popular verdict will be that it is. Mainly because it's more fun to assume that it is.
(Didn't Kilkenny do the same? Every other year in the lead-up to the All-Ireland, Eddie O'Connor or some such former player would have quotes in the paper warning the ref not to be blowing for this and that - usually when Barry Kelly was appointed to said final)
The talk about 'propaganda' ahead of big inter-county games is the GAA equivalent of the Premier League's obsession with mind games.
'Mind games' was a notoriously woolly concept which was most closely associated, in the Premier League era, with Alex Ferguson.
Pundits spoke of mind games endlessly but the problems arrived when you asked people the question - what are they?
This confusion was best summed up by Rory Smith, then of ESPN, when he wrote "it can be quite hard to tell what is a mind game and what is just a man saying something."
So, you can see it's difficult.
One of Smith's chief observations was that mind games were the preserve of the successful. In any war of words between two managers, the protagonist deemed to be the more successful was invariably pegged as the aggressor/victor in the mind game battle, while the less successful figure was the victim of said mind games. This held true regardless of the content of the actual exchange.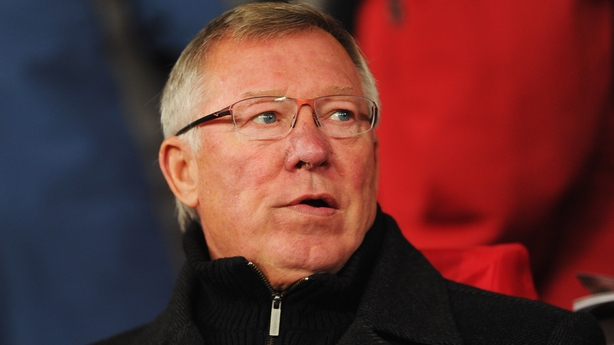 By the end of his reign, Ferguson had won so much and was so eminent that almost everything he said was subsequently re-interpreted as a piece of Machiavellian genius.
Any old top-of-the-head head barb from Fergie, aimed at a rival team or manager, was inevitably re-cast as a piece of pitch-perfect mind-f***ery worthy of Rasputin.
By contrast, Arsene Wenger, who was seen as fidgety, prone to spasms of frustration, and who hadn't won a trophy in aeons, was usually portrayed as the outmaneuvered patsy in these exchanges.
We see the same phenomenon at play in Gaelic Games and we may be closer to understanding why Kerry are regarded as the past masters at this rather vague art-form.
Had a former Mayo manager complained about David Gough prior to the All-Ireland final, the response - simply because Mayo have lost about a thousand All-Ireland finals - would have been along the lines of 'Look at these cry-baby whingers! Getting their excuses in early. No wonder they'll never win an All-Ireland!"
Because it's Kerry, who've won what they've won, the reaction is instead "You couldn't be up to them boys! They're always one step ahead!"
Perennial winners are presumed to be avatars of sly-winking shrewdness in everything they do.
Mayo aren't allowed be that yet. The same goes for the other subtle, dark arts. Notwithstanding Lee Keegan's ingenious use of the GPS tracker, Mayo's stocks of 'picardia' will be regarded as deficient until they get a couple of All-Ireland titles under their belt.
Like Arsene Wenger, they are typecast as the wounded, hurt victims in the world of mind games, dark arts and whatever else.
Kerry, on the other hand, are Ferguson, already pencilled in as worldly wise ringmasters, regardless of the result.