The fact that Sunday last produced one of the great Irish sporting contests of the last ten years will not matter one iota to the people who were in the dressing room in the aftermath.
The review, learning and recovery will have started immediately. Analysts will have spent the bus journey and meal time dissecting their data and preparing summaries for coaching teams.
The hunger for better will have infected both camps - well beyond the players.
It was a game of tiny margins. Pass or run, press or cover. First touches, accuracy, discipline in contact, tracking and above all else, decision making in all things.
These component parts repeated several times every minute added up to parity across over 80 minutes of championship football.
When you consider the level of athleticism, skill execution and tactical knowhow on both sides, the contest was a herculean effort by both sets of players in execution and their coaching teams in preparation.
Pressure is for People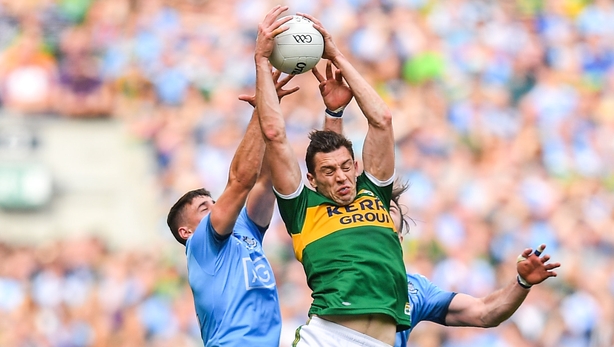 If you would like to understand what pressure looks like in statistical form, a casual look at the last 12 minutes of play in the drawn final provides a decent window.
Undoubtedly impacted by physical fatigue, both teams' performance was impaired by the weight of expectation and their environment. Kerry froze with the finish line in sight and Dublin tightened up with the desperation of chasing an equalizer.
Playing with an extra man and with one of the great All-Ireland titles within their grasp, Kerry didn't create a single attack in that most crucial phase of play. This was despite retaining all four (100%) of their own kickouts and being gifted possession from a poor shot.
Their determination to hold what they had at all costs took away their typical flow in creating on the ball. The instinct to kick even high percentage passes left them and they wandered into contact constantly.
In the final 12 minutes of play, under the most intense atmosphere, Kerry produced a productivity rate (number of points returned from every ten possessions) of zero. Across the game, Kerry had a productivity rate of 4.8. Pressure.
Dublin were affected, naturally, in a different way. Trailing, the desperation to save their legacy manifested itself in a superbly disciplined hunt for the ball during open play.
Risking everything - including leaving Tommy Walsh unmarked at full forward at times - to create a full court press while a man down, was one of the great on field adaptations in modern football.
However, they struggled to regain their composure once the ball was won back.
Dublin's manic press for the ball in this crucial period leveraged six clear shooting opportunities. On average, the champions have been returning 66% from these positions in the All-Ireland series, which would be expected to yield four points.
Instead, a single point represented only a 17% efficiency. The familiar patience and smooth transfer of ball was missing and but for Dean Rock's clear thinking when all about him were panicking, it could have cost them Sam Maguire. Pressure.
Before the game many people wondered if the expectation of trying to achieve five in a row would make any difference. The answer came in the final 12 minutes when, for the first time this season, Dublin's play and decision making was muddled.
Ironically, if Kerry had not been similarly affected by the opportunity to deny Dublin, that loss of composure would have been fatal.
Replay Priorities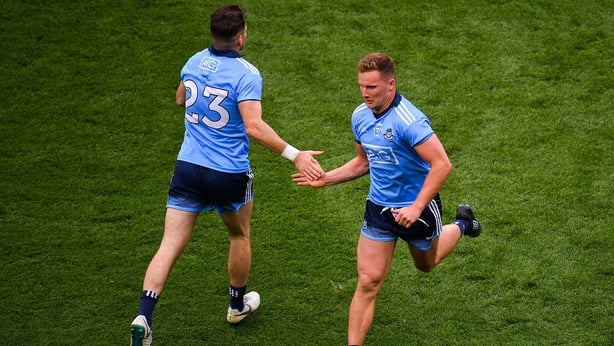 In practical terms, the task confronting Kerry has not changed. There were two key areas ahead of the first game that they needed to prevail in to give themselves a platform to build a winning performance on.
First, they had to find a way to secure at least parity in terms of possession and that would be inextricably linked to kick out strategy.
Second, they had to find a way to collectively deal with Dublin's attack and, in particular, the creative and finishing threats of Kilkenny, Mannion and O'Callaghan.
Nothing there has changed in the meantime.
Dublin's priority is to reverse the success their challengers had in both restarts and in restricting the effectiveness of their own attack. This time around there is a further question that hadn't looked relevant ahead of the first game - the effectiveness of the champions' defensive structure.
Kerry Development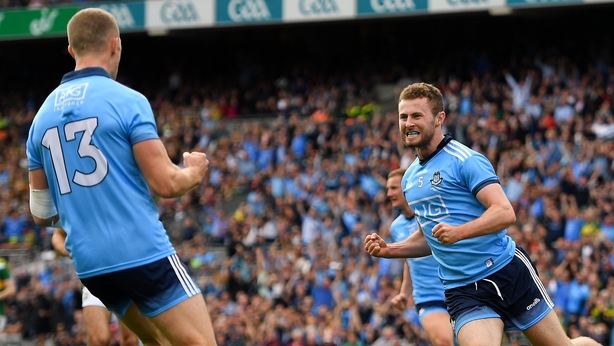 At face value the performances of Crowley, Morley and O'Sullivan to curtail Kilkenny, Mannion and O'Callaghan were of a level unexpected by anyone beyond the Kerry camp. Dublin will anticipate that their key attackers will not be as shackled on Saturday and will plan to free them up.
Perhaps the biggest match-up Kerry have to get right is with who faces Jack McCaffrey down. Taking the Paddy Durkin template, McCaffrey has to respect the threat his direct opponent carries.
Curtailing the Clontarf man successfully must include the capacity to exploit him on the counter attack and forcing him to spend mental and physical energy on defending. Gavin white could stay with McCaffrey's pace but that's where the "match-up" ended. Stephen O'Brien has been the solution to this conundrum from the beginning.
With the considerable ball winning strengths of Jack Barry added to the kick out equation, there is no reason to believe a repeat Kerry success isn't possible in this crucial dimension. Brian Fenton may believe he will have a say in that argument, but it is unlikely - Kerry didn't drop a single long kick out into an area where Fenton was competing.
Instead they played the percentages where Fenton wasn't, and that meant Dublin were relying on MacAuley to break even.
We are unlikely to see the same extreme press from Kerry this time around unless they are chasing the game. Review will tell them that they conceded crucial scores from over reaching and got lucky on a couple more that could have been caused serious damage if Dublin had gotten a faster pass away.
Kerry still have the same firepower upfront and off the bench to hurt Dublin and if the champions have not resolved their defensive structure issues then an emboldened Geaney, Clifford and Co are unlikely to be as wasteful with opportunities on Saturday.
How Peter Keane deploys his starting and finishing options will be crucial.
Dublin Development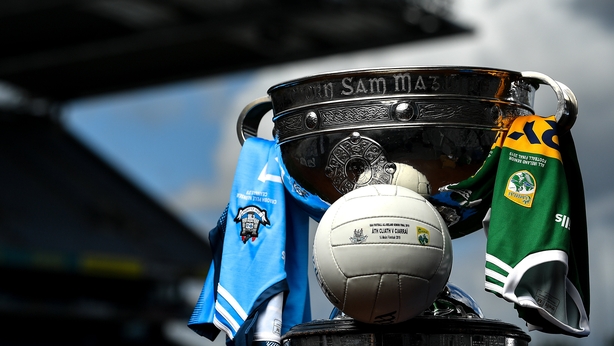 The champions will undoubtedly lean on their famous adaptability to fully test the Kingdom's marking credentials. One thing they did not do sufficiently in the drawn game was rotate their attackers through roles.
This has been a strength for Dublin in big games before and you can expect each player to switch regularly to unbalance their opponents.
One route not explored in the draw game was direct ball on top of an isolated O'Callaghan - irrespective of Paul Murphy's positioning as cover. O'Callaghan has been underestimated in the air often and Dublin may see opportunity there.
Kilkenny and Mannion were too easily curtailed the last day and I would expect to see them roam very deep at times to get on ball and leave spaces behind - knowing they will be closely tracked.
Dublin's only personnel change may come at midfield and - as it has done previously - it enables Jim Gavin to add an additional defender. MacAuley made little impact on the kickout battle first day out and James McCarthy would reinforce their competitiveness in this sector.
When Dublin review the footage of how easily Kerry found their inside men during the first half of the drawn final, they can only conclude that reverting to their traditional structure in unavoidable. Initially with a retreating Brian Howard trying to provide cover and then with none, it is seldom that the champions' rear-guard looked so vulnerable.
If Cian O'Sullivan is healthy, he will surely return to the heart of the Dublin defence and dovetail with James McCarthy at midfield so that he can drop off and protect the farm. Any other approach will mean that Dublin remain at the mercy of Kerry's supply of ball from mid-field and they may not get away with that a second time.
Learnings
Replays are always about who has learned most and if the learnings can be implemented. Kerry learned that their attack can seriously hurt the champions and that their revised kick out strategy made an impact. They must also believe they can hold Dublin's key men again.
Dublin, however, have learned that they are vulnerable and that nothing short of the best version of themselves can protect their legacy.