It's hard to describe the delirium that greeted Tipperary's 2010 All-Ireland Under-21 final win over Galway at Semple Stadium.
The county had spent the week celebrating the seniors' Liam MacCarthy Cup win six days earlier so when the 21s rolled into town the wheels were already well greased.
To put it into context, Liam Sheedy's side had stopped Kilkenny's drive for five and just days later a star-studded underage team, featuring five senior regulars in the starting line-up, were on the cusp of a first All-Ireland at that grade for 15 years.
Two goals in as many minutes at the start saw Tipp bury a Galway side that had threatened not to travel in protest at having to play in Thurles and sweep to a 5-22 to 0-12 win in front of 21,110 spectators, nearly all of them roaring on the blue and gold.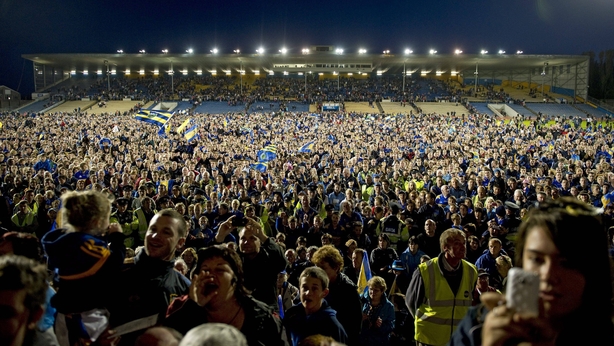 The present was Tipperary and it looked as though the future was going to be Tipperary too. 
Despite their best efforts and warnings from the GAA before the game there was a massive pitch invasion and the scenes that greeted Paudie Maher as he lifted the now-decommissioned Cross of Cashel Cup were of sheer elation.
There was an electric buzz in the air and a feeling that Tipp were set to dominate the hurling world.
"It is good for the future," said manager Ken Hogan in his post-match interview, trying his best to offer one of the few measured voices in the town at the time.
"We shot ourselves in the foot in the last few years because we haven't been consistent as we should be. I would like Tipperary to go forward now."
Of course, it didn't work out like that and it would be six and eight years respectively before they would win at senior and Under-21 again.
That was the start of the decade and fast-forward to the dying months of the 2010's and Tipp are in a similar position again.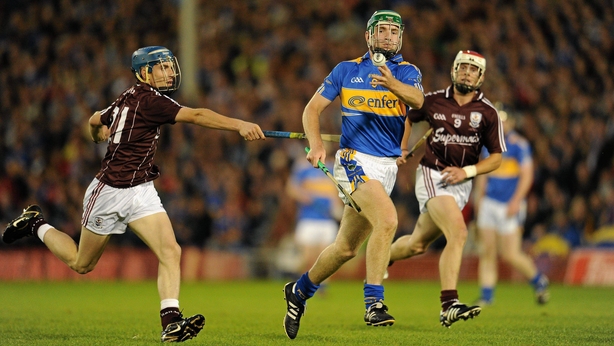 Liam Sheedy, in his second spell as manager, has just led Tipp to a historic All-Ireland win over the Cats. Six days later, this coming Saturday, the Premier County's Under-20s, the 21 grade having been altered last year, take on Cork in the final at Limerick's Gaelic Grounds (6pm).
There isn't the same concentration of underage talent in Sheedy's squad this time around, partly due to the reduction in the age limit and partly due to the once-in-a-generation bunch of hurlers he managed first at minor in 2006 and then at senior.
Only Jerome Cahill, an unused substitute against the Cats, and Jake Morris, the exciting forward who came on and scored a point, have a foot in both camps.
Pádraic Maher, Michael Cahill, Brendan Maher, Noel McGrath and Patrick Maher were senior stars in 2010 when they powered their team to the Under-21 title. All bar Cahill are all still leading lights for Sheedy and will be eyeing back-to-back Liam MacCarthy Cup wins in 2020.
"I'd liken those boys to Manchester United's Class of '92," said Shane McGrath, who won All-Ireland medals alongside them in 2010 and '16. "There is a lot of experience in that team and I don't see too many changes next year because a lot of them are still in their 20's.
"But there are young lads like Jerome Cahill, Jake Morris and Ger Browne who are coming along."
Tipp beat Cork in a thrilling Munster final with a Jake Morris goal deep into stoppage time.
They are defending All-Ireland champions too having also mugged the Rebels in last year's final after losing to them in the provincial decider so there is history between these two.