The All-Ireland hurling championship is more open than it's ever been, according to Limerick star Graeme Mulcahy.
Tipperary claimed their 28th All-Ireland crown yesterday, ensuring the Premier County end the decade with three titles.
The previous two years had seen counties, namely Galway and Limerick, end long periods where they hadn't managed to land the Liam MacCarthy. While this summer saw Wexford win a first provincial title in 15 years.
But, despite two of the traditional big three contesting the final, Mulcahy says it's an exciting time for the game. 
"There's seven or eight teams that can beat anyone on any day," said Mulcahy.
"You'll have Cork, Waterford, and Clare back in the mix in Munster next year, along with ourselves and Tipperary. You can't take anyone for granted.
"And it's the same in Leinster."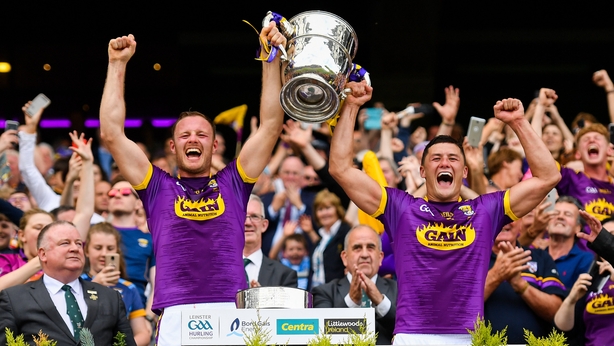 Cyril Farrell, who led Galway to three All-Ireland titles in the 1980s, pointed out that management teams face different challenges to the ones he had to deal with.
"It's harder to win the All-Ireland now because there's so many matches," Farrell told RTÉ Sport.
"But it's also harder to lose. You can lose a few times, and still win the All-Ireland.
"That's the different thing for the management. They're now looking at scoring differences, or winning a match that they have to, or if there's half an injury don't put [a certain player] out in this match.
"Before, when it was knockout, if you were beaten by a point at the end of May, or early June, you were gone for the year. It's a big difference.
"Maybe it's not great for the club hurling, and it's something we have to look at, but for inter-county hurling it's fantastic."
Former Waterford manager Derek McGrath, who this week says he's thinking about a return to the Déise, noted that the standard was probably down on last year.
"Everything was in comparison with last year, which we accept was probably the best Championship ever," according to the De La Salle man.
"It probably suffers in comparison with that, but still it felt very exciting.
"The emergence of Laois, Wexford winning the Leinster Championship, and the return of the old order in terms of the final. Tipperary and Kilkenny... the realisation that they'll never be too far away."