Bernard Flynn and Brendan Devenney believe that Kerry can put it up to Dublin in the All-Ireland final.
Both sides booked their place in the decider with comeback semi-final wins, Kerry fighting from four down at the break to win 1-18 to 0-18 and Dublin overturning a two-point deficit to obliterate Mayo by 10.
"The four teams at the weekend all played for a half each. In Mayo's half they scored eight points, Tyrone scored nine, Kerry hit 1-13 and Dublin had 3-8," former Donegal star Devenney told 2fm's Game On.
"It comes back to having quality forwards. Mayo and Tyrone just do not have them and cannot rack up enough scores when they're on top. But when Kerry and Dublin get on top of you they can hit the goals and the points.
"That's why Kerry are one of the few teams you think could possibly give Dublin a game. They've definitely got the quality forwards, they're definitely tactically aware.
"Certainly going forward but you worry about them at the back, they are too wide open.
"If Dublin get into that run they got against Mayo in the second half, God help them."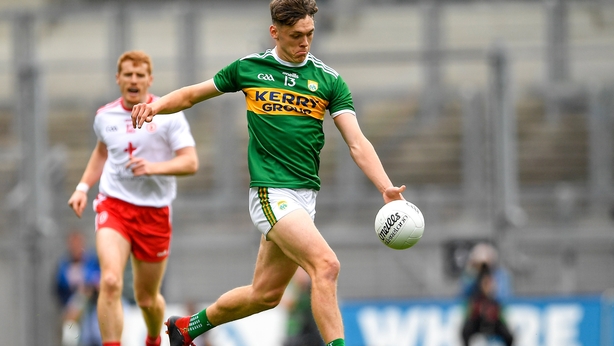 Two-time All-Ireland winner Flynn insists Kerry can certainly rival Dublin up front.
"Paul Mannion (0-05) and Con O'Callaghan (2-00) are the best two inside-forwards, collectively, in the game. You have to stop those two.
"The Mayo forwards are not on the same level. The Kerry forwards are, absolutely.
"The goal that Kerry conjured up, Geaney's play for that was as good as anything Dublin did the day before.
"Clifford's five points, four from play, Stephen O'Brien (1-02) is  as good as any Dublin player at the moment.
Flynn accepts that the Kingdom will need to tighten up at the back compared to the semi-final but thinks the underdog role will suit them perfectly.
"I don't know what Kerry are going to come up with defensively. Donie Buckley's job now is to get them ready for the final. They have three weeks to work on it.
"They won't be as bad - the one thing about Kerry is that they always learn.
"Nobody is going to give them a prayer, what a way for Peter Keane and the Kerry boys to go in, as complete and utter underdogs.
"They will be a lot better and a lot harder to beat than Mayo but they will have to raise it by 40-50%.