If Peter Keane ever quits his football gig he'll be able to find work as a seanchaí; an old-fashioned storyteller.
He loves to spin a yarn and when journalists attempt to stick probing questions on him about the big issues of the game he wanders off on an amusing tangent that usually takes us back to his native South Kerry.
He's far too cute an operator not to have put a fair bit of thought into beating Dublin this year, even before the Kingdom won Sunday's All-Ireland semi-final with Tyrone on a 1-18 to 0-18 scoreline.
However, when asked about the Dubs and their drive for five he switched to a story about learning to drive with his father beside him in the car.
A better yarn was the one the Kerry manager spun about goalkeeper Shane Ryan on the phone in the dressing-room immediately after the win over Tyrone.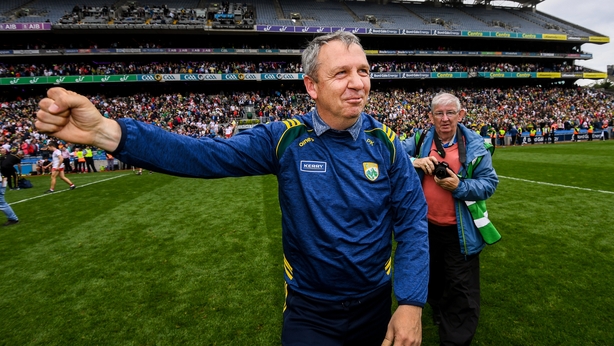 "He was on the phone to Gerard Murphy of Vincent Murphy's Sports in Castleisland," insisted Keane to his amused audience of cynical hacks.
"His biggest problem was would he get two pairs of boots or three pairs of boots because he'd have the boots worn out from kicking the ball out so much to Dublin! That is going to be the biggest problem. We'll come up three weeks and we'll do our best."
Of course, Keane doesn't believe that the All-Ireland final is anything like a done-deal, even though he would be right to point out that his team are underdogs against a complete looking Dubs side going for five Sam Maguire wins on the bounce.
Had he put much thought into the Dubs? No. Was he at their Saturday night semi-final win over Mayo? No, Kerry were just taking it one game at a time and the next game was Tyrone.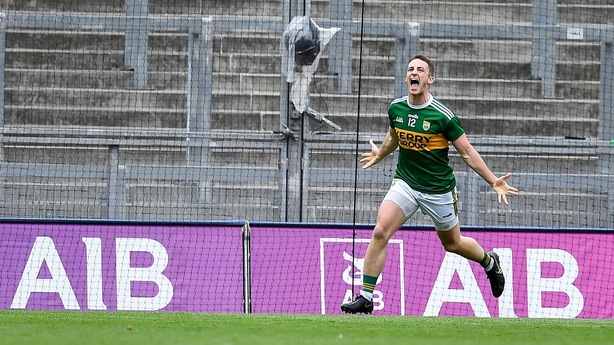 "There is no point worrying about the crossroads ten miles down the road," he explained.
"I was telling a story earlier on in the year about my father teaching me to drive. We were going out around The Point's Cross. Normally we turn at the creamery and head back from Portmagee to Valentia.
"I suppose somewhere around The Point's Cross I was asking questions about some turn further out the road and he chewed me. That there's not much point worrying about that til we get there. The same applies here – it's game-by-game."
Sticking with memories of his youth, his home place and his father, Keane then dredged up an old one about Kerry's own failed five in-a-row bid, which was derailed by Offaly in the 1982 All-Ireland final.
Speaking to RTÉ Sport, he said: "I was only a small lad. It was a big thing in South Kerry at that time because John Egan was captain.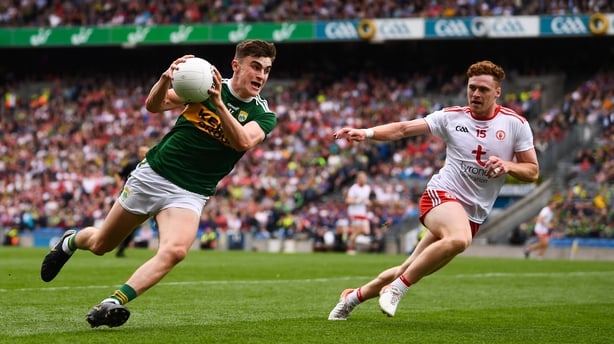 "South Kerry won the county championship the year before and my father was selector and he was chairman of the South Kerry board and there was a big hoo-hah at the time about who would be captain. At the end of the day, I think they picked the name out of a hat, whether it would be Jacko (Jack O'Shea) or Egan would be captain.
"For South Kerry to have the captain of the team who were aspiring to do five... 
"Obviously there is going to be a lot of talk in Dublin, I told you I didn't see the game. Seemingly, they put up a big score in the second-half against Mayo. You are dealing with potentially the greatest team that has ever played."
Keane was manager of Kerry minors as they completed their own All-Ireland five in-a-row last year. Be sure that he'll be spinning a few yarns to his team over the next few weeks to help convince them they can stop Dublin on the first Sunday of September.