Mickey Harte is attempting to do what few inter-county managers have done before – to build a second great team.
For 28 unbroken years he has patrolled the sideline for Tyrone, the last 16 of those as senior boss.
Football and hurling have seen many great managers; Brian Cody, Mick O'Dwyer, Seán Boylan, Kevin Heffernan and more.
But arguably only one of those has pieced together two distinct teams to win All-Ireland titles and that's Boylan with his heroes of 1987-'88 and the new-look side of '96 and '99.
Cody is attempting to do something similar with Kilkenny, having won 11 Liam MacCarthy Cups between 2000 and 2015 with teams backboned by a core group of players centred around Henry Shefflin.
His Kilkenny are back in an All-Ireland final for the first time in three years. Harte has Tyrone in another semi-final and it shouldn't come as a surprise that the pair are friendly despite the distance between their sports and their homes.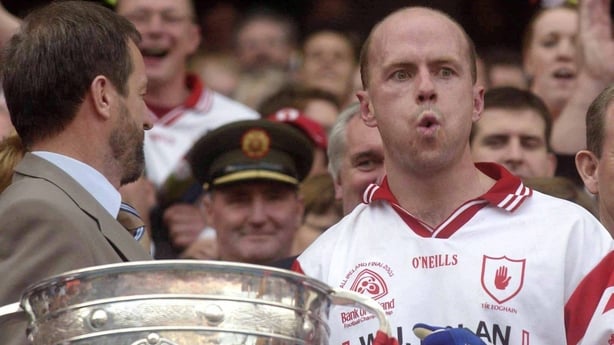 Harte's longevity in this disposable world is remarkable. He first took over Tyrone's minor footballers in 1991, driven to make amends for his own losing appearance in the '72 minor All-Ireland final.
He did that with their 1998 win and repeated the dose twice over with the Under-21s before stepping up to the senior job in 2003 and winning Sam Maguire at the first attempt with largely the same bunch of players and the added experience of veterans like Peter Canavan and Brian Dooher.
"Mickey has always been willing to change," said Philip Jordan, an All-Ireland winner under Harte at minor, Under-21 and senior, speaking to RTÉ Sport.
"The manager I played for at minor was very different to the manager that I played for at senior in 2003. By the time we won our third All-Ireland in '08 he had changed again. The way he approached and prepared for games changed.
"Even at club level, managers don't seem to have much longevity - two or three years at most - and that's because a staleness can set in. Mickey is adaptable and that means he's able to keep his players motivated."
That sort of longevity is born out of determination to succeed and Harte's determination can never be questioned.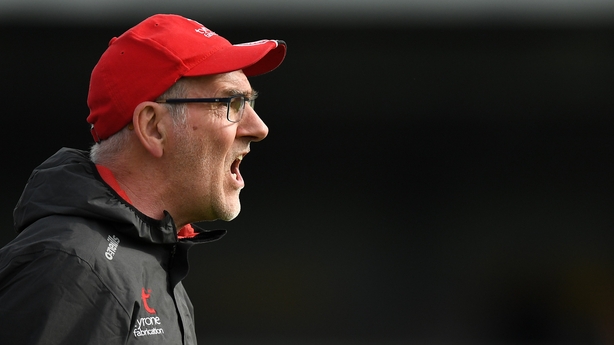 He sacrificed his own inter-county playing career at 28 following a dispute with his club Ballygawley in 1982. A handful of families sided with him and they played no competitive football for the better part of a decade.
"There is regret we missed out on so much football, but I can line it up with my own life," explained Harte in an interview with The Irish Times in 2004.
"I learned more about life in that time than in any other period of management. It taught me a lot about loyalty and friendship and principle. I admit I have that stubborn streak in me and I did not think it would last so long. But in a strange way, it left us with a stronger community."
The rift was eventually healed, in no small part thanks to the emergence of Canavan's prodigious talent, and a new club was formed in the town – Errigal Ciaran. Needless to say, Harte took them over and led them to a county and Ulster titles.
Jordan said: "He lives and breathes Tyrone football and you can tell that it means everything to him, and his drive and determination and the intensity that he brings to training always impressed me.
"When I was playing there was always a slight distance between the players and manager, he stood back a little bit from us, though always commanded respect. That seems to have changed and there looks to be a closer bond between them.
"I know that he wants to win another All-Ireland and the players want to win one for him."
Follow Kerry v Tyrone (3.30pm) via our live blog on RTÉ.ie and the News Now app, watch live on RTÉ2 or listen to radio commentary on RTÉ Radio 1 and RTÉ Raidió na Gaeltachta.