Only Brian Cody could give one of the greatest hurlers to ever grace the game the silent treatment. Henry Shefflin tried to prove his worth in his final season with Kilkenny, but time and injuries had reduced the Ballyhale man to a cameo role. It was a season that ended with Liam MacCarthy back on the banks of the river Nore.
Prior to an All-Ireland semi-final with Waterford in 2010, Liam Sheedy refused to name-check John Mullane, often a thorn in the Tipperary side, referring to the corner-forward by the colour of his helmet. The Premier County advanced and would land ultimate honours that September.
There is of course much more to Cody than a renowned ruthless streak, while Sheedy's success is built on more than confidence building ploys for his playing personnel.
Delving through research on the area of management styles and backed up by the recollections of those who have played under both men, a picture emerges of men who almost obsess of improvement and victory, but implore different methods to reach the same result.
Record
Nine years on since his shock departure from the Tipperary hotseat, it is easy to overlook the fact that Liam Sheedy is enjoying just his fourth season of inter-county management. The 49-year-old's first stint was an upward trajectory of All-Ireland semi-final (2008), final (2009) before reaching the Promised Land in 2010.

Back in 1998, the boyband Westlife was formed and US president Bill Clinton was acquitted on charges of perjury and obstruction of justice. In Kilkenny, on a cool night in November, Brian Cody was appointed manager of Kilkenny, succeeding his first cousin Kevin Fennelly.
"I feel there is sufficient talent in Kilkenny to build on further and make progress," he said at the time. At this stage in hurling history, Cork topped the roll of All-Ireland honour (27), closely followed by the Cats (25) and Tipperary (24).
Since then, while Cody has steered the county to 11 All-Ireland titles, the other 'big two' have shared six between them. The James Stephens man has more Liam MacCarthy medals as a manager than Galway, Clare and Waterford have combined.
An insatiable appetite for silverware has seen nine victorious league campaigns, while 94 All Star awards have gone to men in black and amber under his watch.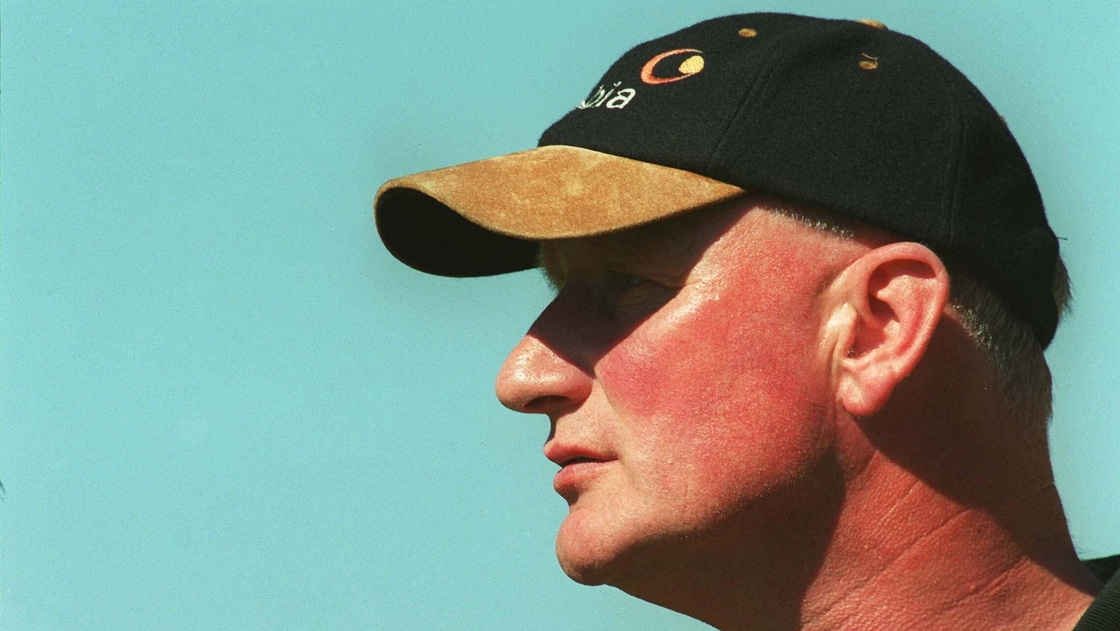 Management style
A delve into academic research on management helps to shed a little light on how Cody and Sheedy bring out the best in their players. The Kilkenny man seems to draw heavily on an authoritarian style, where clear direction and control is the order of the day.
Eddie Brennan recalls his early impressions of the boss.
"Without ever having met him or having spoken to him, there was that authorative persona, but one that you respected," he tells RTÉ Sport.
Andy Comerford was a central figure in Cody's first All-Ireland final as a manager back in 1999 and believes the public perception of the bainisteoir, based primarily on the distance placed between the players and his body language on the sideline, doesn't portray the full story.
"People looking in from the outside make a big issue out of this," he says. "They say he must be a dogmatic person and a guy for who it is only black or white. That's miles away from the truth. He nourishes a player and gives players opportunities.
"He doesn't pull a lad to one side in training and say, 'I want you to do A, B and C'. Brian Cody doesn't bring that to the table.
Whenever the questions are asked of Brian Cody, he will always trust himself
Brennan admits that he struggled at times for confidence in a Kilkenny shirt, but now that he has donned the bainisteoir's bib with Laois, says there is one underlying attribute that Cody can never be faulted for.
"Now that I'm on the other side, I have a full and complete understanding of his consistency. As a manager you have to be so consistent with how you treat guys, how you interact with them, in what you say.
"That is what has kept him so relevant and successful. Whenever the questions are asked of Brian Cody, he will always trust himself."
His opponent on the sideline next Sunday appears to draw from both the consultative and pace-setting management styles.
The latter subscribes to the theory that a manager provides instructions, sets the pace and expects those to follow. The former is about placing trust and confidence by seeking out players' opinions.
"A lot of the time he pushed over to the players what tactics to employ," says former All-Ireland winner Paddy Stapleton. "My own opinion was he knew what tactics he wanted, but allowed the players to think of it for themselves."
Research by the Harvard Business School of a pace-setting management style synopsised that such an approach is desirable "if you have an effective team that you know is not living up to its potential" and "can be an effective way to get them out of a comfortable rut".
It might as well be describing the second coming of Sheedy last September.
After losing his place in the starting XV during the 2010 qualifiers, Seamus Callanan tried in vain to reclaim a starting berth.
A goal against Galway in the quarter-final was crucial in the one-point win, but despite his impressive 2008 and 2009 form, not to mention a relationship with Sheedy that was formed at underage level, he was again among the replacements to face Kilkenny in the decider.
The final training session before the final, the Drom and Inch man addressed the group. He illustrated the tight bond, dismissing his own disappointment and insisting he would play his part if called upon.
Introduced after the Cats had reduced a seven-point deficit to three, he picked off two points as the Premier County stopped Kilkenny's 'drive for five'.
This week Seamus Kennedy told the public that the team environment has been "brilliant and really enjoyable" under Sheedy, and revealed that Callanan was one of the senior players who waxed lyrical about his impending arrival last autumn.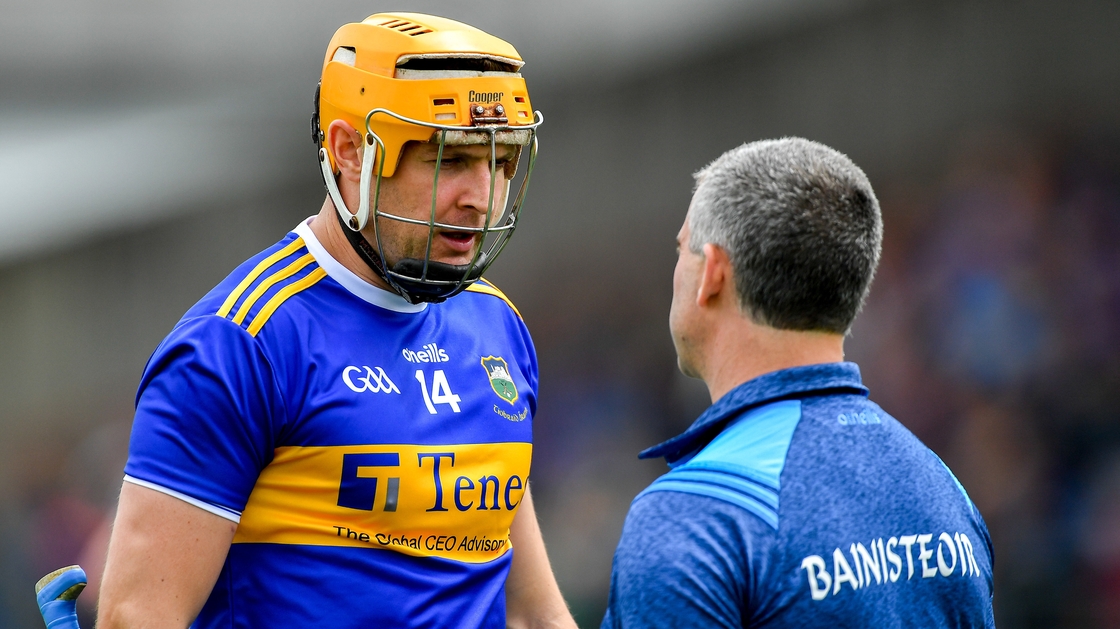 Communication
A quick perusal of post-retirement interviews and autobiographies of players who soldiered under Cody and it is crystal clear that the 'arm-around-the-shoulder' and detailed briefings with players is not the modus operandi in the Kilkenny set-up.

"Brian wouldn't be the most forthcoming in conversations when it comes to players," David Herity said rather diplomatically last year.
Kieran Joyce recently revealed that as a player he got a better indication of where he stood by his manager's body language, suggesting the less you were spoken to, the better your chances of playing.
Even the greatest of them all had his struggles. In the fading light of his career, Henry Shefflin felt he had done enough in the 2014 Leinster semi-final against Galway off the bench to merit inclusion from the start in the replay.
Cody's greatness as a manager comes from an ability to always create the right environment
"Brian didn't talk to me over the next week, which I found disappointing," he wrote in his autobiography. He never started another game for his county and while he signed off with more silverware, the appearances were fleeting.
"He has a ruthless streak, he has all those characteristics that I found really difficult to deal with in my last year," Shefflin added.
"His greatness as a manager comes from an ability to always create the right environment . He had tough calls to make with me at the end, and I can see now that it would have been a betrayal of everything he stood for if he hadn't made them."
Sheedy, along with his backroom team, places a large emphasis on individual meetings with their players. Stapleton recalls how Sheedy instilled confidence in early days of his senior career. The Borrisoleigh man, by his own admission, was not hurling well and still getting to grips with the new environment.
The one-on-one meetings were transformative. Targets were set, his strengths talked up. One of the early goals was to gather five possessions and let the ball into the full-forward line in the opening 35 minutes of a game.
"It gave me a target and helped me settle. I was reborn."
The narrative that Cody is dealing with a considerably younger group of players than when he first started out has been exaggerated somewhat. The average age of his first All-Ireland final team in 1999 was 25.8, less than six months of a difference from the side that saw off Limerick to reach this year's final.
The difference in playing personnel lies elsewhere.
In that one-point defeat to the Rebels 20 years ago, the starting team contained two students and not a single teacher. He was dealing with a JCB Operator (James McGarry), electricians (Phil Larkin and Pat O'Neill), a farmer (John Power), a builder (Denis Byrne) and a mason (Comerford) among others.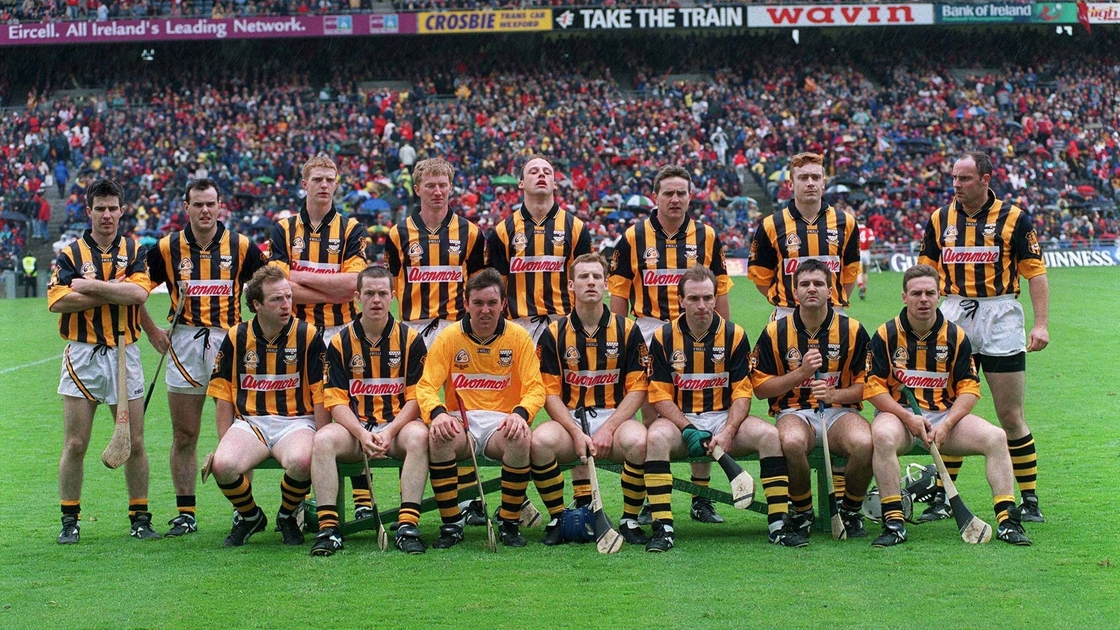 The starting XV against Limerick contained 10 players that were either teachers or students. Different players in a changing society.
"The area of feedback is so important nowadays. You see it outside of sport, you hear about it at coaching seminars. Before you were left to kind of figure it out for yourself," says Brennan. "It's about striking a balance."
How does the modern player respond to what some would describe as more old school methods?
One sports psychologist, who has worked in inter-county set-ups but never with Sheedy or Cody, has a theory on it.
"An autocratic theory can hold true when there is production line of players ready to take anyone's place.
"The 'like it or lump it' management style, which we can see in other sports also, can be effective as people are more disposable. However, when that depth isn't there, managers need to foster stronger relationships to get the best from those they do have, because they're not in a position where they can afford to lose players and easily replace them."
Personality
As far as Comerford is concerned, the perception of Cody the authoritarian is one that does a disservice to his shrewd decision-making. The 63-year-old has been dealt a good hand, but crucially knows full well how to play it.

"He's a highly intelligent man and people don't realise that. When there are 80,000 people breathing on top of you on the day of an All-Ireland final, down on the sideline, he makes split decisions, and invariably he is right. And he's not right by chance."
The spirit fostered by Sheedy a decade ago was evident by the emotional reaction of the players to his departure in 2010.
"I felt physically sick," Brendan Cummins wrote in his autobiography, adding he couldn't go into the work the following day due to a lack of sleep.
Having played under Cody in a career that yielded eight All-Irelands and alongside Sheedy in the RTÉ studios, Brennan has observed key differences in the men.
"Brian drives the guys on, he pushes them. He forces them to figure things out. He wants you to be as good as you can be.
"Liam has a different type of personality. He loves being in the middle of the lads, a 'come with me and do it with me' approach. He would have a closer relationship with guys, more relaxed. That's his way of doing it. Though you have to bear in mind Brian has been going for 20 seasons, Liam's only in his fourth year of inter-county management."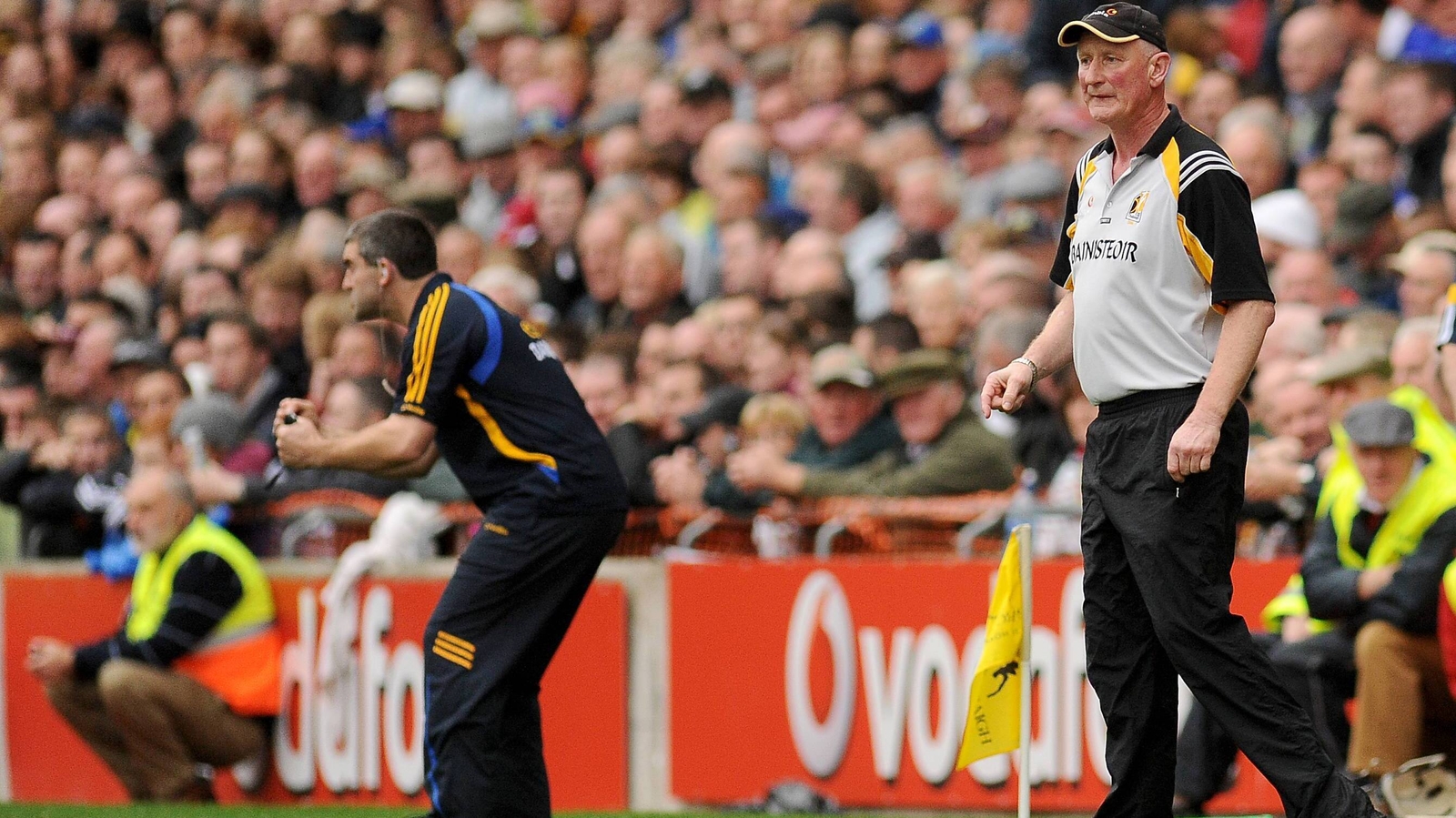 Empowerment
Building up player confidence was one of the pillars of Sheedy's first stint in charge.
"He concentrates on Tipperary," says Stapleton, adding that they spent only a fraction of their time focusing on the opposition.

Stapleton recalls that opponents were never name-checked, and indeed on only one occasion was he detailed for a man-marking role, such was the belief in each individual's ability, regardless of who they faced.
The only exception was the 2010 All-Ireland semi-final where he was told to keep tabs on star forward John Mullane, only the Deise marksman wasn't actually mentioned by name.
"I was told to go out and mark the red helmet."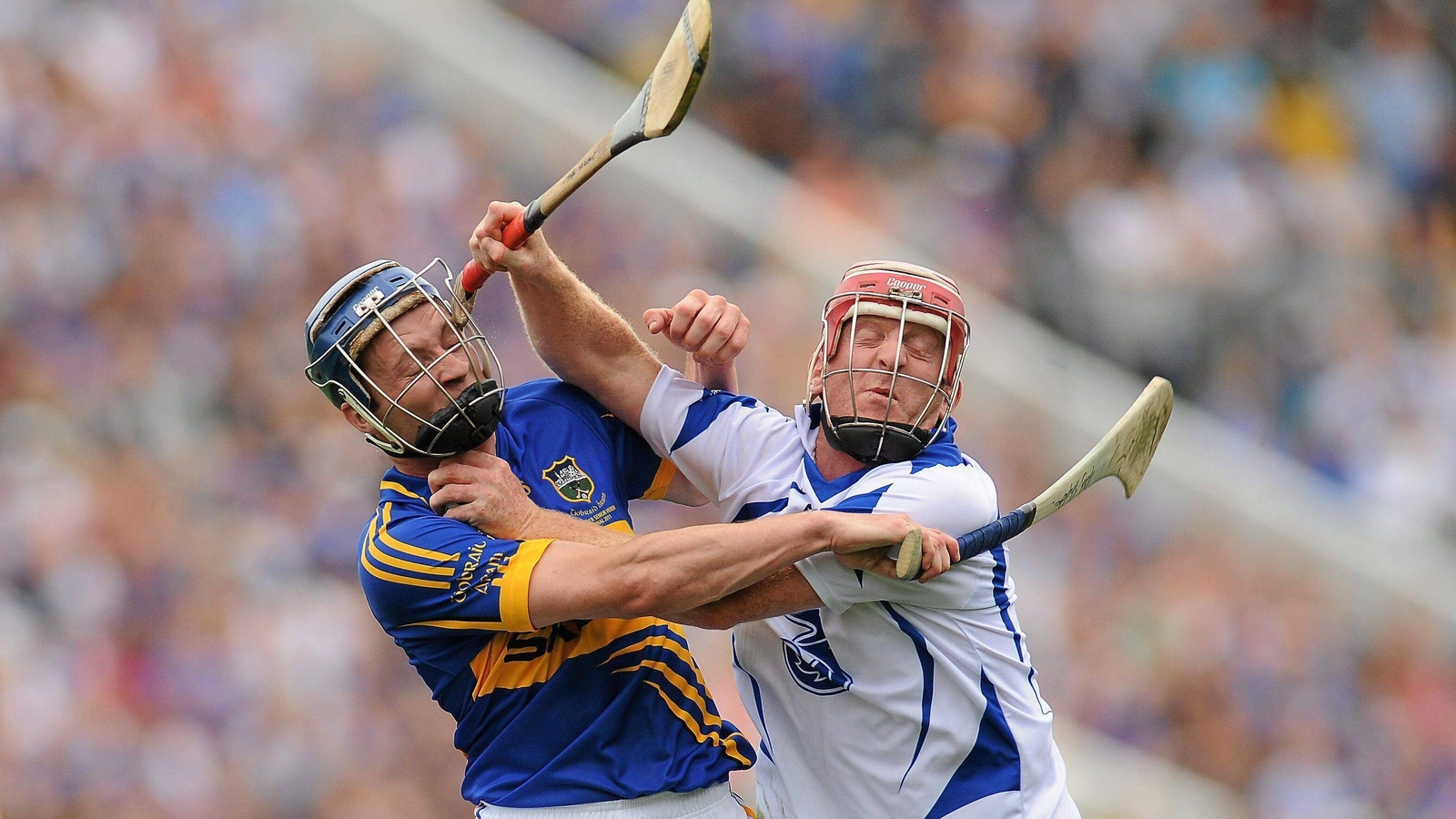 Kilkenny's use of short puck-outs and short stick passing in recent seasons suggests that Cody has evolved more than he has been credited for, but he also empowers his backroom team, and in particular his selector and trusted lieutenant Michael Dempsey.
"Mick is in Carlow IT and dealing with third level students. He is aware of what makes those guys tick and Brian is good at delegating certain responsibilities. Players don't want to hear the same voice all the time and you are constantly observing behaviours."
The Cody effect not surprisingly transcends the pitch.
"A lot of people can only see the sporting aspect," says Comerford, "but he made men out of lads.
"We are blessed in Kilkenny to have him. You have to take your hat off to him. To have the mental capacity to do it year in, year out is incredible."
Follow the All-Ireland hurling final between Kilkenny and Tipperary (Sunday 3.30pm) via our live blogs on RTÉ.ie and the News Now app, watch live on RTÉ2 or listen to radio commentary on RTÉ Radio 1 and RTÉ Raidió na Gaeltachta.