Ken McGrath says the new Waterford manager must instill a sense of accountability in the players after another disappointing championship for the hurlers.
The Déise limped out of the Munster round-robin series following a clean sweep of defeats this year, which included heavy losses to Tipperary, Limerick and Cork.
Their departure from the championship was followed by Pauric Fanning's decision to step down as manager after just one year into a two-year term.
Three-time All-Star McGrath says that whoever succeeds Fanning must ensure that everyone on the panel takes on more responsibility for the team's recent poor form and become a more cohesive unit for the 2020 season.
"Everyone seems to be getting the blame bar the players," he told RTÉ Sport.
"If you're a proper hurler you have to look in the mirror and hold yourself accountable. You're getting four games and that's four tries. We haven't won in eight [championship] games and everyone is pointing the finger at everyone in my opinion, bar the lads that are beyond the white line.
"I think that's what the manager will have to do next year. He'll have to get players that are loyal and dedicated to the set-up. You have to start with a blank canvas and go from 1-30 on a panel and your backroom team and pick who you want.
"They have to come together as a group and see if they can get us back into the championship. At the moment, we're just watching it unfold. It reminds me of 25 or 30 years ago and we're all watching the championship again on the outside which isn't good for the kids in terms of trying to promote hurling in the county.
"We have quality players, we know that. But we're not producing it at the moment and we're not standing up."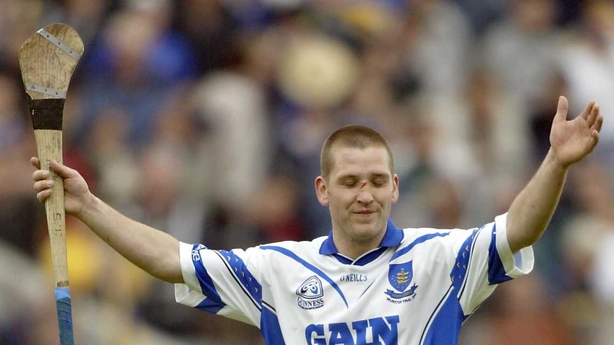 Waterford's 2019 season began on a positive note when they reached the Division 1 final following a narrow victory over Galway in March.
However, they were outclassed by Limerick in the Croke Park decider in what was their fifth straight defeat in a final.
That result was followed by a one-point defeat to Clare in their Munster opener and things spiralled for Waterford throughout the rest of the provincial competition.
"Up to the league final everything was going great," says McGrath.
"I even remember the buzz in Waterford coming up to the Clare game. The place was hopping for the first championship game in Walsh Park since 1996. All of a sudden after 70 minutes, we were all deflated. The team looked devoid of confidence and we went into the next three games not expecting much out of them.
"We saw what happened Limerick who got beat in the Gaelic Grounds by Cork the first day. They bounced back and won the Munster championship. I just find it hard that things were going well, fellas seemed happy and all of a sudden it fell asunder, and you'd have to ask questions why that happened.
"It happened so fast and it was mentally very flimsy from the players and everyone else that we gave up so easily. Especially in the second home game against Limerick, it was like we downed tools.
"Overall, it was a disaster really from everyone involved."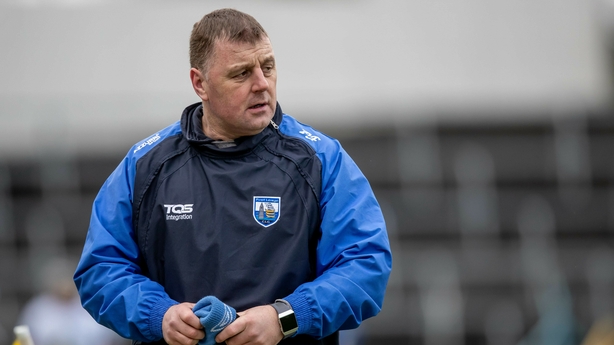 Remarking on Fanning's time in charge, McGrath said that he thinks the Mount Sion man "deserved another crack" at the job to rectify the mistakes that were made this year and apply the necessary changes that could bring about progress in 2020.
He has no preferences as to who takes over but he mentioned a few potential candidates for the position, including his former team-mate Dan Shanahan who was part of the Waterford backroom team during Derek McGrath's time in charge.
He also referred to Ballygunner boss Fergal Hartley, who guided the Waterford club to a first Munster club title in 17 years last November.
"Fergal Hartley played for years with Waterford and had great success with Ballygunner," says McGrath.
"Peter Queally has done well with every club he's with and has huge experience.
"One name who hasn't been really mentioned is Sean Power who guided Waterford to a minor and U21 All-Ireland, which we don't have too many of."