Dublin manager Mick Bohan is relishing the opportunity of sending his players out against arch rivals Cork in the TG4 All-Ireland semi-finals in three weeks.
The champions proved far too strong for Kerry at Bord na Móna O'Connor Park in Tullamore yesterday as they took another step towards retaining their crown with a double score win.
Two goals from Sinéad Aherne and one apiece from Niamh McEvoy, Carla Rowe and Niamh Hetherton were the keys scores against a Kerry side who had goals from Sarah Houlihan and Miriam O'Keeffe.
The reigning eight-time Leinster champions led by 2-03 to 1-04 at half-time, having played against the breeze, and built on their lead emphatically in the final quarter to set up a fascinating rematch of last year's All-Ireland final at Croke Park on 25 August.
"I didn't get involved in this to be not excited, I love those days," said Bohan.
"We have set a real high standard for ourselves as a group. We look forward to reaching that one.
"Cork were excellent on Saturday. They looked very, very slick. A huge scoreline so they are certainly the ones in the driving seat. That is the challenge."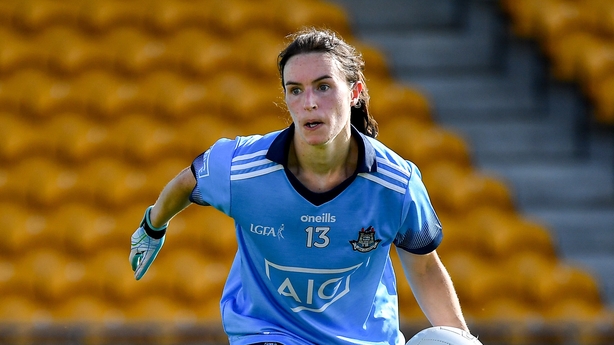 Dublin were far from perfect in the first half but Rowe found the net to give them a 1-02 to 0-01 lead in the eighth minute. When McEvoy scored their second goal it looked as though they would push on.
But Kerry had fought hard to secure their quarter-final status and got back into the game. Fresh off their two-point win over Westmeath they were battle-hardened and Houlihan's 27th-minute goal dragged them back into the game.
Dublin were just two points in front at half-time but Aherne struck in the 32nd minute as they champions rapidly hit 1-03 after the restart.
O'Keeffe came on to score 1-01 for Kerry but Dublin flexed their muscles once Aherne bagged her second goal and Bohan unloaded his bench.
"The finishing group did a really good job," added Bohan.
"But in the big games you may not have those opportunities coming if you coughed them up as easy as we did in the first half.
"It is really important that we get ourselves to another level in the next three weeks."
Kerry were forced into four late changes before the game and selector Declan Quill knew his side would always find it difficult.
"We're just so proud of them," said Quill.
"Three bad blows before the game even started, losing Hannah O'Donoghue, Julie O'Sullivan and Niamh Carmody.
"I always say a girl like Louise Ní Mhuircheartaigh will put her life and soul into Kerry football. She can barely walk there going into the second half. She's been injured for ten weeks but she typifies the heart of the girls we have."