Former Monaghan manager Malachy O'Rourke expects Dublin and Tyrone to meet for a second successive All-Ireland final.
The reigning champions concluded their Super 8s campaign with a six-point win in Omagh, though it was something of a phoney war, with a total of 29 personnel changes between the two sides with semi-final berths already assured.
The upshot is that Jim Gavin will welcome their big guns back for Saturday's semi-final against Mayo, while the following day Tyrone will travel to Croke Park to take on Munster champions Kerry.
O'Rourke was in charge of Monaghan when the Red Hand pipped them in last year's semi-final, but Mickey Harte's side came unstuck in the decider.
Twelve months later and he says that despite an up-and-down campaign, Tyrone have shown signs of tactical progression.
"It has been a funny season for Tyrone," he told RTÉ Sport. "They finished the league really well and were a lot more expansive. They were working really well and beat Dublin.
"The first couple of rounds of the Ulster championship were the same, but against Donegal, the house fell in on them a wee bit. They were cut open very easily, and after that, he [Mickey Harte] resorted back.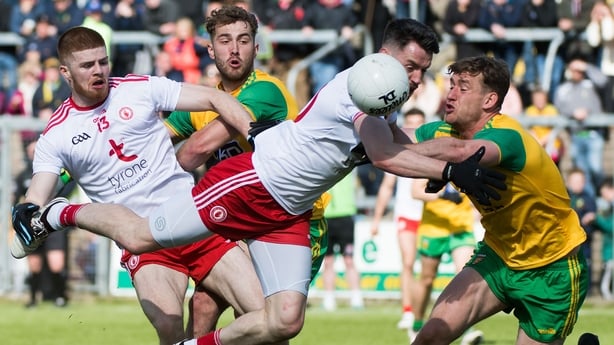 "That has been enough to get them to this stage."
Mayo have come as close as anyone to stopping the Dublin juggernaut in the last five years, but most observers, Colm Cooper included, expect the men from the capital to prevail.
The other semi-final promises to be an intriguing affair and O'Rourke is backing Harte to overcome the Kingdom yet again in a storied managerial campaign.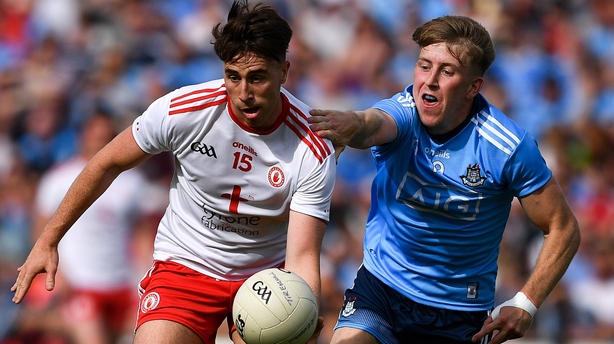 Whether they have enough to land Sam Maguire, however, remains to be seen.
"I think these two teams [Dublin and Tyrone] will meet in the All-Ireland final again. It's whether Tyrone can get that balance between being a threat going forward and being solid at the back.
"There is a lot of work going into that.
"Kick-outs are key. It's about really putting pressure on the Dublin kick-out and trying to get a platform from there so that when Dublin aren't as well set-up at the back, that you have a chance to attack."
"By the same token, if you lose the kick-out to Dublin, you have to be so well set up at the back.
"It is about that balance."