Mayo - the team that refused to die.
It's not the first time it has been said about them and it's hardly going to be the last.
Eight All-Ireland semi-finals in nine seasons. Four All-Ireland final appearances, all of them losing if you're not including 2016's drawn game, and of the three semi-finals they've lost to date two of them came after a replay.
This year they sleepwalked their way out of Connacht, stumbled through the qualifiers, got pulled apart by Kerry in Killarney, are hollowed out by injuries and yet here they are, still standing and rolling on to Croke Park.
Ulster champions Donegal arrived as favourites into Elverys MacHale Park in Castlebar and they left with that empty feeling of a team that has just been knocked out of the championship.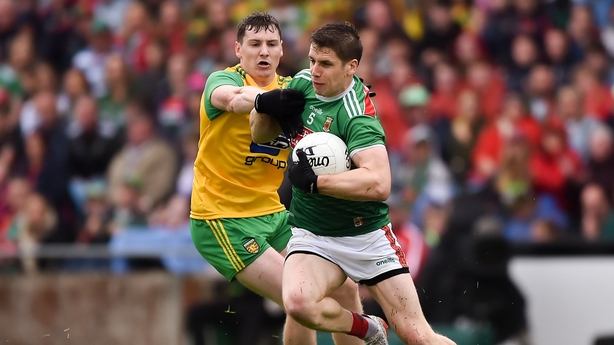 Intensity is this Mayo team's calling card and when they really need it most they turn it up. They're the only team that has really frightened Dublin during their four in-a-row of All-Ireland wins and they might get another crack at them next weekend.
Against Donegal they brought the noise and the heat. The old warriors stood up again and gave the sort of punishing performances that come from deep within, from a need not to be beaten, from a want not to become irrelevant.
Donegal's Ryan McHugh and Michael Murphy have been destroying teams with their little and large double-act this season so Mayo boss James Horan decided to attack his opponents' strongest point - he hammered the hammer.
Former Footballer of the Year Lee Keegan sacrificed his game for 50 minutes to stop Michael Murphy. Paddy Durcan dragged McHugh all over the field, keeping his man scoreless and clipping three points of his own.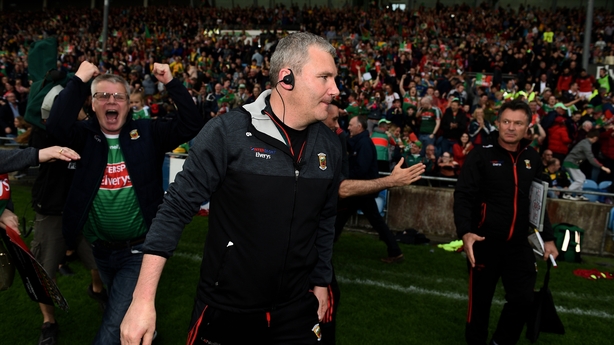 Keith Higgins was back from injury and then black-carded after 14 minutes. No problem, Eoin O'Donoghue came on and plugged the gap. Jason Doherty gave a display of ball-winning and ball-carrying yet when he went down in a heap 44 minutes in Kevin McLoughlin came in and scored a sensational point with his first touch.
Chris Barrett, Séamus O'Shea, Aidan O'Shea and Andy Moran have been around the block so often they've lost count, though this also means that they know all the shortcuts and side streets that get them to the ball before their opponents.
During the year Mayo have had to do without Durcan, Diarmuid O'Connor, Séamus O'Shea, Tom Parsons, Higgins and Matthew Ruane for various lengths of time, yet they keep going as a team and give their brothers a chance of playing again this year.
According to manager Horan, Doherty's injury looks season-ending, though medical advice will be sought before this can be confirmed.
Ruane, shaping up into one of the most impressive mobile midfielders around, is back having been sidelined with a broken collarbone suffered after the Connacht semi-final defeat to Roscommon and got on for the last few minutes against Donegal.
Tom Parsons seems on the verge of one of the most remarkable injury comebacks in Irish sport having suffered a horrific knee blowout in the 2018 Connacht defeat to Galway.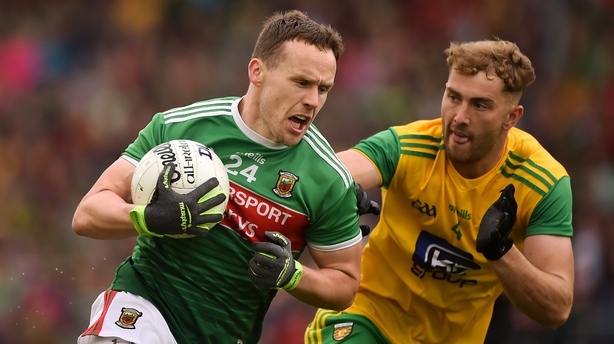 At the time there were questions over whether he'd ever lace boots again yet here we are, just over 12 months later and he could be playing in an All-Ireland semi-final having been fit enough for the match-day squad on Saturday. This sums up just about everything about this Mayo team.
"Very close," said Horan. "He's on the 26. You don't put someone on the 26 for sentimental value or anything like that. So he's very close. But Mattie (Ruane) came on and he was mobile for us, which was the right thing at that time. He's very close."
Goalkeeper David Clarke, an All Star winner and former Footballer of the Year nominee, is another injury victim and he wasn't even fit enough for a place on the bench against Donegal, replaced by former Sligo Rovers goalkeeper Micheál Schlingermann.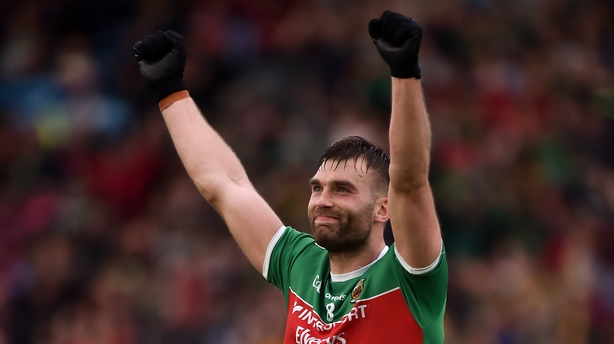 "Yeah, his ribs are sore after the Meath match," said Horan. "It's a slow injury, takes time. Hopefully he'll be in contention for next week along with Donie Vaughan and Diarmuid O'Connor."
About Doherty he said: "I haven't the medical but it looks quite a nasty injury, so we'll just have to see how it is."
Injuries have hurt them, a hectic schedule of fixtures have slowed them down, yet nothing yet has stopped them.
They're the team that refuse to die and whatever happens in next weekend's semi-final they'll either still be standing, or they'll go down swinging, ready for another rattle at the biggest prize again in 2020.