The more things change, the more they stay the same.
For all the talk of another hurling revolution, next month's All-Ireland final will pit blueboods Tipperary and Kilkenny against each other once again.
It will be Brendan Maher's seventh final (including the 2014 replay) and they have all been against the Cats.
"Every All Ireland I have played in has been Tipp v Kilkenny," the half-back reflected after his side's epic semi-final victory over Wexford.
"It's just great to be an All Ireland Final. We now have three weeks of the best training you could do. The next three weeks will be no bother to tog out for and get out on the field."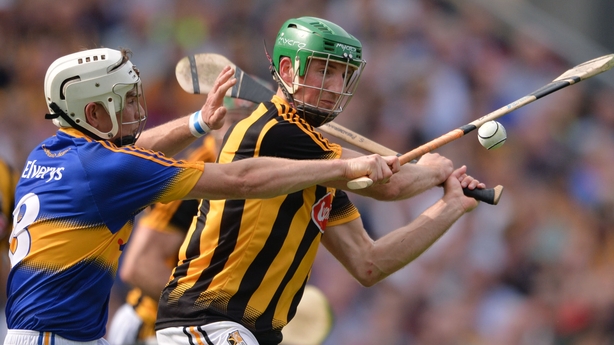 Kilkenny have had slightly the better of the final meetings the Borisleigh man has featured in, winning in 2009, 2011 and 14 to Tipp's two in 2010 and 2016. In between, Kilkenny also won an All-Ireland semi and third-round qualifier.

However, Maher, who was captain for the comprehensive victory three years ago, feels that the team have banished any lingering doubts about their ability to contend with Brian Cody's men.
"It's a question that is thrown out there all the time," he said. "It's probably stemming from the games against Kilkenny where we have lost tight games but you can look at that two ways: Kilkenny have been an unbelievable team over the last 10 years and we have been up there with them.
"We have had our few wins and they've had their dominance over every team so we were sick of that being thrown around the place.
"We are not going to answer it here, it is our there (Croke Park) and we did a bit of it today but there is another game to go."
Tipperary edge out a huge battle in Croke Park to book their place in the All-Ireland SHC final where they will face Kilkenny. Watch the highlights on @RTE2 at 9.30pm #rtegaa pic.twitter.com/i2S2IZqmZI

— The Sunday Game (@TheSundayGame) July 28, 2019
Doubts had been expressed over the quality of Tipperary's bench and their age profile - Maher is one of five panellists who played in Liam Sheedy's first final as manager in 2009 - but in the closing stretch of the semi-final they managed to overhaul a five-point Wexford despite having a man sent off.
Four young players, Ger Browne, Willie Connors, Mark Kehoe and Jake Morris, all came off the bench to score crucial points in the 1-28 to 3-20 win.
"In the circumstances, it just came down to fourteen men for the guts of half an hour," said Maher. "The belief and character was shown. We didn't feel any panic on the pitch and that's down to the hard work we have done since last November.
"It didn't really feel that it wasn't possible so we said we would stay going until the final whistle and not stop until we were told to stop.
"The big change (from 2016) is that we have our under 21s on our bench. The core is still the same but everything else is probably different.
"Another thing that stood to us is our fitness levels. That has been questioned an awful lot but a good few of the Wexford lads started to tire, going down with cramp, whereas none of our boys went down and stayed going and if anything we got stronger in the last 15 minutes."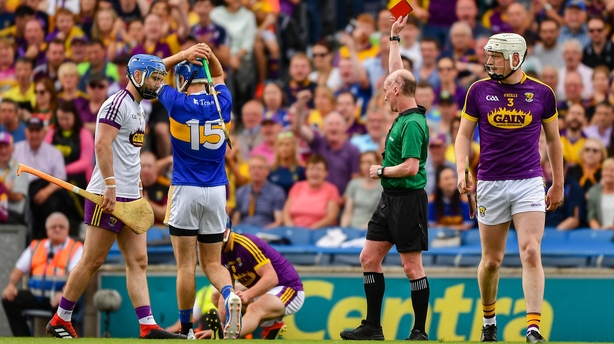 One man who would have exhaled more deeply than any at the final whistle was John McGrath, the recipient of that 45th-minute red card for a foolish swipe on Damien Reck.
McGrath will be free to face Kilkenny because referee Sean Cleere (himself a Kilkenny man) brandished a second yellow rather than the red the rules suggest.
"He was (relieved) I suppose but these things happen," said McGrath's brother Noel, named Man of the Match.
"Different days it could be someone else. It's part and parcel of sport. He won't be the first or last person to get sent off.
"We're delighted he'll be back for the final again."