When Mayo bulldozed past Kerry in the second half to take the Allianz League Division 1 title back in March it looked as though they were the coming team.
Kerry were the side with players with pockets full of All-Ireland minor medals, but the transition to senior level was proving tough.
Mayo beat them in Tralee and again at Croke Park, hardy boys like Lee Keegan, Aidan O'Shea and Keith Higgins showing young team-mates like Matthew Ruane, Fionn McDonagh and James Carr the ropes.
More of the same was expected when the sides met for a third time this season in the Super 8s at Fitzgerald Stadium but it was the Kingdom that stood up.
Once again the old football adage was proven - league is league.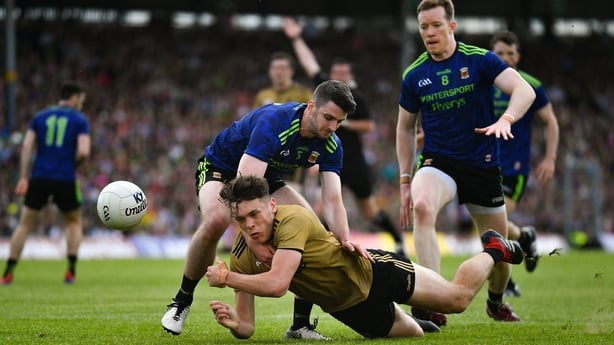 "Look at the league final, 31 March, three and-a-half months ago. How many changes have we made since the league final? We had eight changes. That's more than half a team," said Kerry manager Peter Keane.
"On top of that, a change that we hadn't made was David Clifford, who had only one game played before the league final in a period of six months. We had to give him that game to give time and get him rolling.
"I don't think ye believe me at all when I'd be talking to you; I wasn't overly concerned about the league final. If we had won it, it would have been great coming away with a cup.
"We wouldn't have been jumping and shouting about it and we weren't crying coming down the road either, there is a huge amount of learning required for those fellas.
"We got eight games out of the league and we were very happy with that. I would have always felt that we had a lot of injuries.
"David Moran I think he had two 10-minute cameos in the league. Our view was, and our medical team's view was, 'let's get him right and get him ready for the championship'. That's what we have been trying to do with him."
Kerry just as good as Dublin - but just not quite there yet - Kevin McStay assesses their demolition of Mayo #rtegaa pic.twitter.com/oZODqkeXqB

— The Sunday Game (@TheSundayGame) July 14, 2019
Clifford is just 20, but for all of his 18-month long senior career he has looked like a fully-formed star of the game.
He continued his stellar progress with 0-08 against Mayo, including six from play and four points in the first half when the Kingdom essentially took all the sting out of this contest.
Moran, the old dog for the hard road, is the most experienced player on this team and he led by example, destroying Mayo on their own kick-outs before the break. He ran out of steam near the end, but he had done the damage by then.
Kerry have won the last five All-Irelands at minor level. It was never inevitable that this would simply transfer into senior success, but it was always likely given the right sort of nurturing.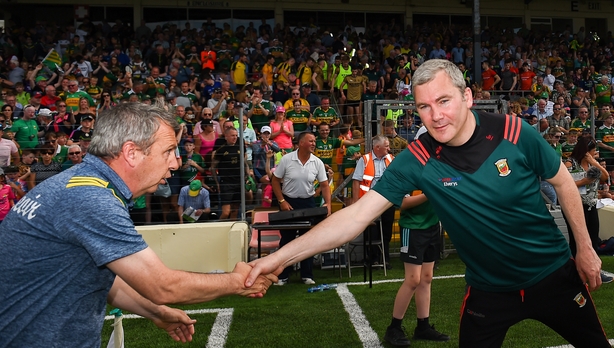 The Kingdom are still a long way off winning an All-Ireland, but this was a huge step in the right direction. Mayo are one of the grittiest, bravest teams of the modern age and they were pulled apart.
Next weekend's collision with Donegal at Croke Park, the meeting of Munster and Ulster champions and two of the three unbeaten teams left in the race for Sam Maguire, will be fascinating.
Saturday's evidence suggests that Dublin will top Group 2, meaning top spot in Group 1 will ensure an All-Ireland semi-final appearance and most likely avoid the Dubs, who would play the second- placed team in the last four.