After all that hurling, we've it whittled down to eight teams, six from the top tier, and two from the Joe McDonagh Cup.
There were fears the provincial finals might become an afterthought in the new format but Wexford's win, and the joyous scenes afterwards, has breathed new life into the old competition.
Not to mention Limerick's demolition job on Tipperary, which has prompted a widespread re-appraisal of certain things.
With the provincial championships packed away for this year - and this decade - it's time to rank the remaining runners.
1. Limerick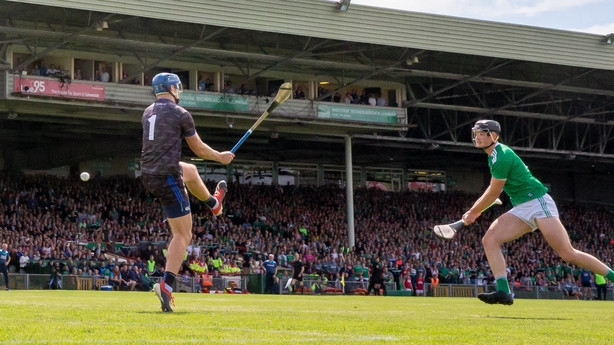 Feels like a long time since we were whispering about a potential early exit ahead of the Clare game. Strange to say about a team who've already lost two games in the championship but Limerick look like a potential dynasty in the making.
The nature of their second half demolition of Tipperary in the Gaelic Grounds demands an immediate elevation to No. 1 in the standings.
John Kiely's side seem devoid of real weaknesses on Sunday, with their defence especially impressive. They restricted Tipperary, who'd been racking up cricket scores in the earlier rounds, to a mere 1-05 in the second half.
They'd previously only conceded an incredibly miserly combined haul of 0-23 in their two games against Waterford and Clare.
Up front, Aaron Gillane was less busy on the scoring front though did wonderfully to create the opening goal for Peter Casey, who would turn ingenious provider for Kyle Hayes in the second half, flicking the ball off James Barry's hurl to help seal the deal.
2. Tipperary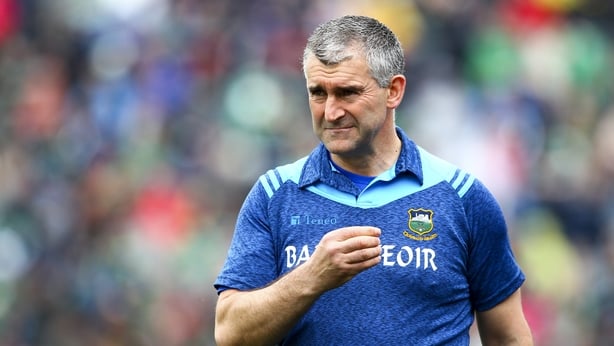 A couple of weeks ago, the more world-weary bar-room critics had written off this championship as a case of Tipp stomping on everyone's face.
Not so any more as their gilded forward division was snuffed out by Limerick's relentless backline in the Gaelic Grounds. The injury to Bonner Maher - and Cathal Barrett for yesterday - has flagged up their squad depth issues. They're giving considerable ground to Limerick in that department and none of last year's victorious U20 side seem capable of playing a starring role in 2019.
In the wake of the loss, the age profile of the team is inevitably being spoken of once again. Still, their route to the All-Ireland final involves games against Dublin (more than likely) and Wexford.
Sheedy and his team won't be overly intimidated by that schedule and the starting XV at least contains the talent to clamber their way back to the August decider.
3. Cork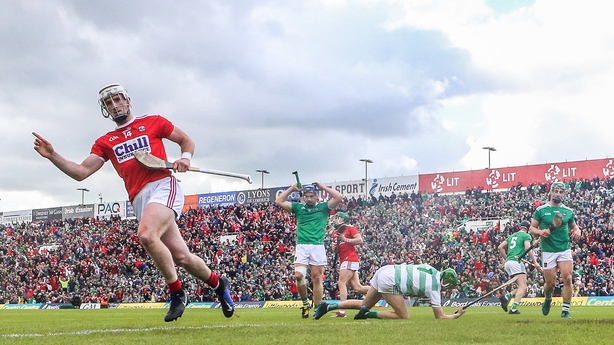 The championship's big wildcard, Cork remain the hardest to figure out. Their losses to Tipperary and an otherwise misfiring Clare highlighted serious defensive frailties.
Even Waterford, by then already a beaten docket, made life occasionally uncomfortable for their back division in Páirc Ui Chaoimh.
They partly owe their continued involvement in the championship to Limerick's seemingly casual approach in Thurles.
And yet they are the one team to have decisively sickened the All-Ireland champions in the last 12 months. How much of that is down to Limerick's rustiness in what was their first championship encounter is open to question.
Though it's worth recalling that Cork were also the only team to defeat Limerick in the league and had them all but beaten in last year's All-Ireland semi-final.
Their backline delivered their most authoritative performance in Limerick, with Eoin Cadogan scooping the Man of the Match award. If they can repeat that display, they have the forwards to terrorise any team, with the form of the returning Alan Cadogan, absent for the whole of the 2018 season, a major boon.
4. Wexford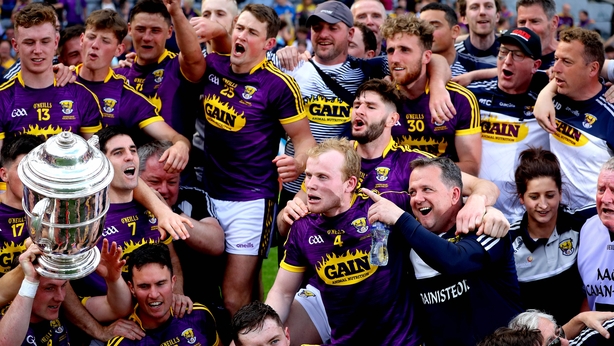 The only remaining unbeaten Tier 1 team, fans of the 2019 Leinster champions may gag at being placed below the three Munster teams on the ladder.
It's still a guessing game to see how the Leinster trio would match up against the Munster sides but the presumption is that the teams down south, particularly Limerick, have the edge.
They did a passable impression of Ireland at Italia 90 in the round robin, drawing all three encounters against the longstanding Tier 1 teams. Though, they were unlucky not to win in both Dublin and Salthill, Sean Moran's late, late free and some wayward shooting in the west denying them victory.
Overall, Davy's machine looks well oiled this year. Outside of Limerick, they boast the best defensive record to date and forwards like Conor McDonald and Rory O'Connor have taken the mantle of responsibility up front.
With the celebrations likely to be protracted and the record of provincial champions in All-Ireland semi-final patchy at best, the last-four encounter (possibly with Tipp) is a big test.
5. Kilkenny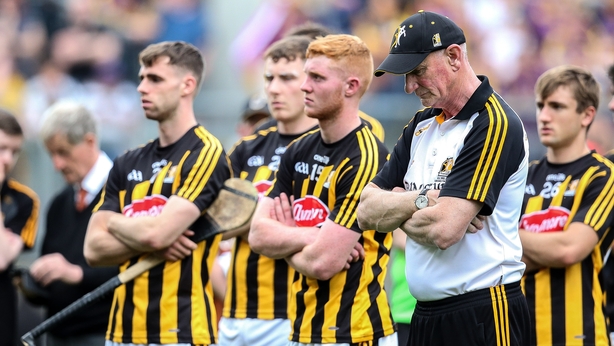 The Leinster final was Kilkenny's third game in-a-row without a win though Brian Cody seemed relatively sanguine afterwards.
"We leave today in the quarter-final of the All-Ireland championship. That's the important thing really," he told reporters afterwards.
Kilkenny had to cope with injuries early in the campaign but were closer to their full complement on Sunday and still wound up coming short.
Adrian Mullen looked a bright spark against Wexford, especially in the first half, but their reliance on TJ Reid for scores is understandably a cliche at this stage.
6. Dublin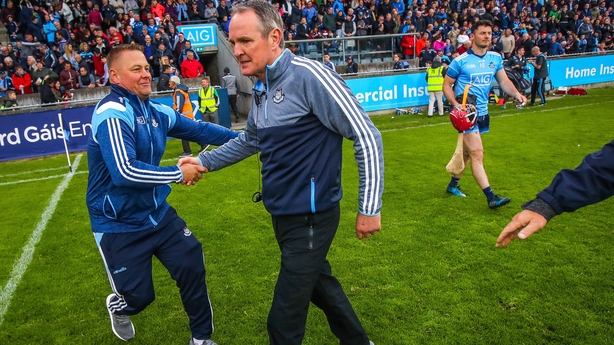 Only a hair's breadth behind Kilkenny, by virtue of their loss in that fixture in the opening weekend - a match which shall henceforth be remembered as the Greg Kennedy match.
It wouldn't be a total surprise to see Dublin catch fire from now on. Their win over Galway was the most dramatic and emotional victory for Dublin hurling since the 2013 provincial final.
Dublin's forwards had been marked off as the weak-link in their chain but they delivered hugely that night in Parnell Park. Conal Keaney was an inspirational figure, while Eamon Dillon again proved he's a menace to any defence.
Mattie Kenny, previously one of the gurus behind Galway's surge to the 2012 All-Ireland final, is revered for his attention to detail and Dublin have already demonstrated their capacity to rattle the Munster final pair, pipping Tipp in the league semi-final and then playing their part in a tight suffocating semi-final against Limerick.
7. Laois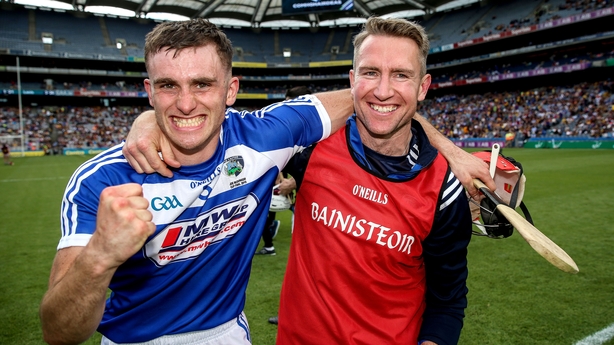 Along with Wexford, they are one of the only two unbeaten teams left in the championship. Eddie Brennan's team may not retain this status for too long, as they need to curtail their Joe McDonagh Cup celebrations ahead of a tie with Dublin next weekend.
Judging their progression against those in the top tier is difficult but Laois looked very slick in the Joe McDonagh, their forwards racking up big scores with Cha Dwyer, Ross King, Mark Kavanagh and the Dunphys to the fore, not to mention the contribution of Paddy Purcell rampaging forward from midfield.
Reflecting the career of their famous manager, goals were plentiful. Fifteen in five games is an eye-catching haul.
8. Westmeath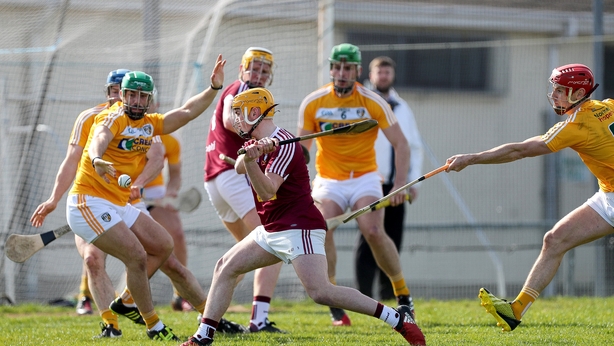 Patchy Joe McDonagh campaign from Westmeath who mingled good performances - smashing Offaly - with bad - surprise loss at home to Kerry. Killian Doyle is carrying a major amount of the scoring load, hitting a huge 3-61 in five games.
Overall, they could be said to have stalled in 2019. While underdogs ahead of Sunday's final, the scale of their loss was surprisingly emphatic.
Performed okay to lose by 11 points against an out-of-sorts Wexford in 2018; few, in truth, hold any hope for them against Cork.