Clare captain Gary Brennan won't hear any talk about the Super 8s after his side edged to a narrow victory over Westmeath in Round 3 of the All-Ireland football qualifiers.
Experienced attacker David Tubridy hit the crucial goal in Mullingar, giving his side a 1-13 to 0-13 victory in a game in which the sides were level seven times.
Victory earns Clare a place in the draw for Round 4 and leaves them just one win away from the Super 8s stage of the competition, but for Brennan, Clare have plenty of room for improvement.
"We'll worry about the Super 8s this time next week if we're in it," he told RTÉ Sport.
"You could be talking all week about Super 8s all week and be handed your backside on a plate next week, so it's about producing a performance for us next week.
"What we produced here today won't be enough, we're going to have to be an awful lot better next weekend.
"Especially in the second-half there our turnover were killing us. We were losing a lot of ball in attack, just moves breaking down and allowing them to break and hurt us.
"In the first-half our workrate was way off I think. If we bring that workrate to next weekend, the game could be over by half-time.
"We've got to be a lot more like the second-half than the first."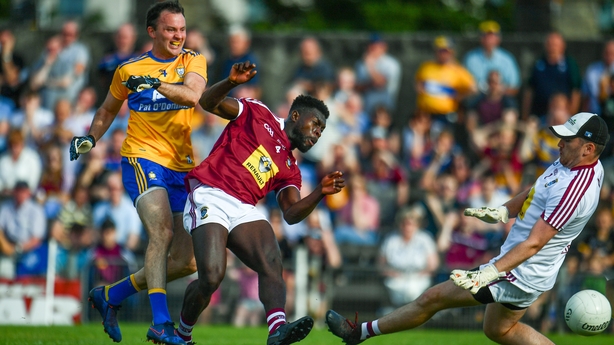 Brennan paid tribute the battling qualities of his side and while he acknowledged that they weren't at their best, he was still proud of the way they scraped and dug in.
"It was a typical qualifier in a lot of ways, both teams knowing they had a chance to progress and giving it everything they had, both teams knowing their Championship lives are on the line.
"I suppose we had good spells without ever really taking control of the game and fair play to Westmeath, they came with an almighty battle there and their workrate was outstanding, far better than ours in the first half.
"It took a good improvement for us in the second half to come out of it.
"It was tit for tat until we got that goal and credit to the lads, they cut out the kick-out and moved it very quickly and then David with a brilliant finish.
"We needed every point at the end, it was down to one, so it was great work out of the lads."