A major problem like the GAA currently deny they have requires radical thinking.
Dublin football is that problem. The Boys in Blue have a stranglehold on the All-Ireland and if the current trend continues they will gut the sport of competition - they won't win Sam Maguire every year, but they'll go close to it.
To their credit, Croke Park decided long ago that they needed the GAA to be strong in the capital so they put their money where their mouth was. Tens of millions of euro were invested in coaching and games development.
The issue is that they were far more successful in solving the problem that they ever could have anticipated. Not only did they bring Dublin back to life - they've created something they can't control.
The GAA's work was compounded by Government policy to centralise population around the capital, which spread out into surrounding counties such as Meath, Kildare, Wicklow and Louth.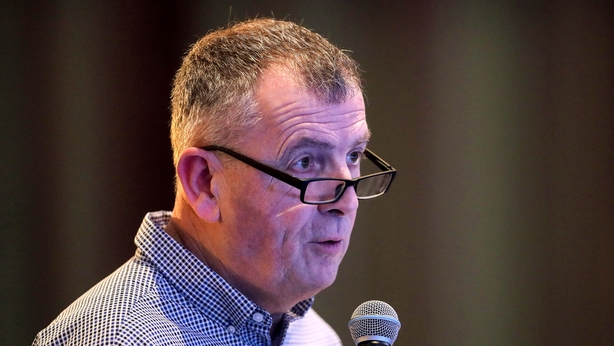 The greater Dublin area now has a population of nearly 2 million people, 1.3m of that within the county bounds, out of a national population of just under 5m - that's 40% of all the souls in this country.
The Dublin County Board also deserve praise for the shrewd investment of the money they were granted from central funds and the way they spent the additional funds they attracted through sponsors.
There are plenty of county boards around the country that would have parted with similar sums of cash and still ended up in the poor house.
Endless praise too should be heaped up a manager like Jim Gavin and his players - they'll rightly go down in history as among the all-time greats.
Bottom line - Dublin, the county with the biggest population, have more players than everyone else, they have more full-time coaches than everyone else, they have more money than everyone else, they get more money from Croke Park than everyone else and they earn more money than everyone else. The outcome from this is predictable.
So what's the GAA to do? It's time to cut off Dublin's central funding. The Association within the capital should be by now self-financing.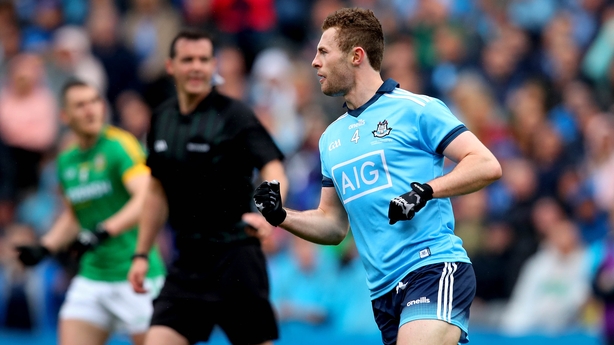 The Dubs have penned the two biggest jersey sponsorship deals in the history of Gaelic Games, first with Vodafone and the second with AIG.
They have multiple corporate partners and highly capable full-time employees at the helm in CEO John Costello and commercial manager Tomás Quinn.
The tap can't be turned off immediately - that would jeopardise the employment of many of the coaches who have a portion of their wages paid from these central grants. Ease back gradually over a number of years and then let Dublin stand alone.
The funds can then be diverted to other counties and other projects. This isn't a quick fix, this will take years to level the playing field.
It has to be acknowledged that Dublin is a special case. Clubs are bursting at the seams, they haven't enough playing fields to accommodate the teams they have, competition with other sports is far more fierce than in many other parts of the country and the proliferation of the GAA into communities is far lower than in counties like Tipperary and Roscommon, for example, where it's a way of life.
Dublin faces many problems. The other 31 counties are confronted with a different and equally pressing set of problems and that deserves to be acknowledged and addressed too.