It may not attract the same derision as the Leinster football championship, but the Leinster hurling championship has taken a fair old buffeting in the last while, and not just from the Salthill wind.
The Munster championship's plainer, less glamorous sibling has been abused heavily since the wide-fest in the west.
The hurling championship in general has been shipping more criticism in summer 2019. We were probably due a backlash.
As the hurling crowd gloried in the delights of the 2018 championship, the non-believers from football counties skulked around in the background, muttering darkly about hurling 'snobbery' and something about it being too easy to score.
As a work colleague said following last August's All-Ireland semi-final weekend, "I'm getting bored of all these exciting hurling matches."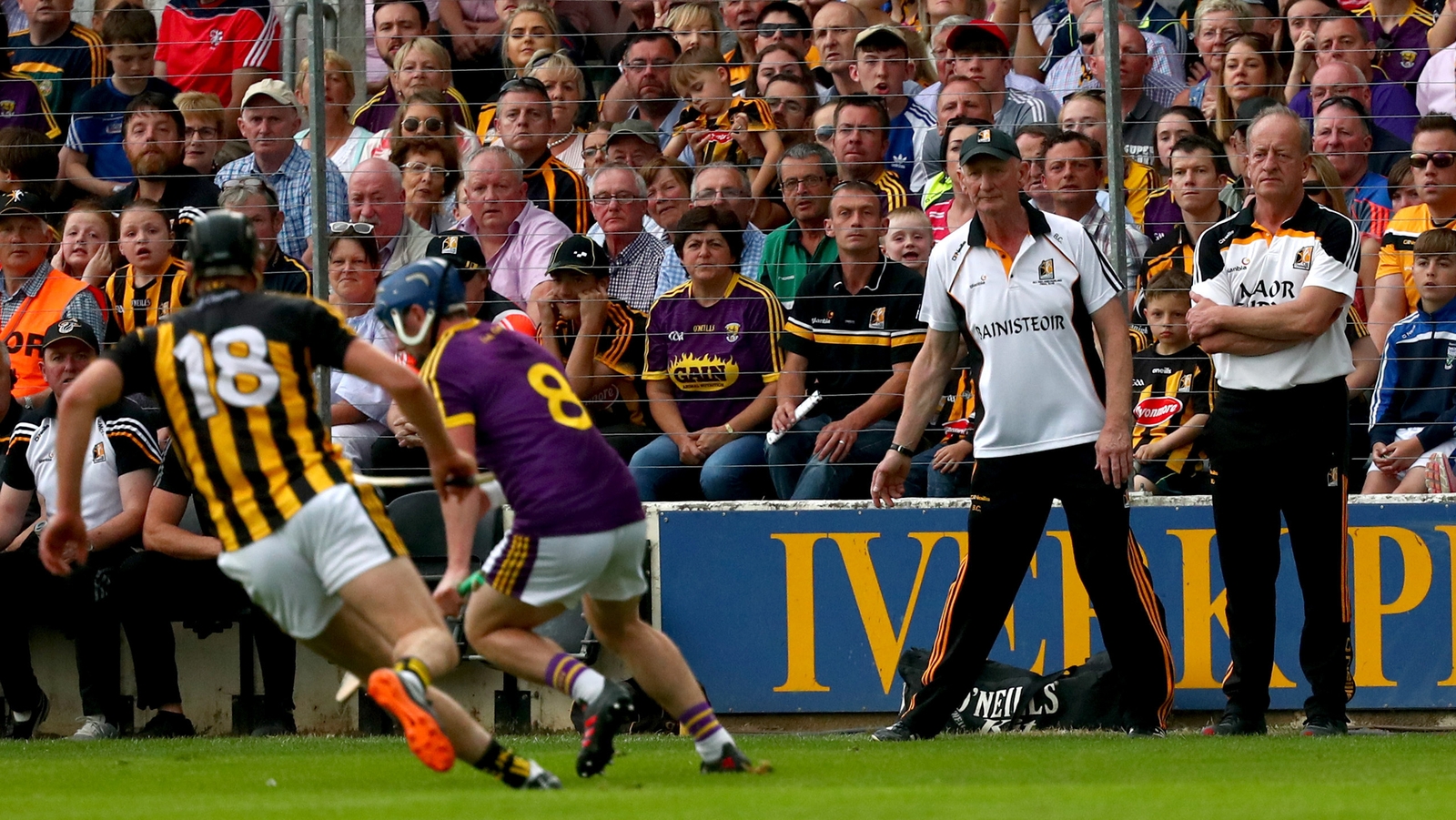 The football partisans seized on the Galway-Wexford game with some glee, as evidence that hurling could be s***e too. (Though, in doing so, they would appear to have dropped the 'too many scores' line of argument, a criticism which never really packed much of a punch. What's the opposite of 'damning with faint praise'? 'Exalting with faint criticism'?)
There's a great deal of tension in the air between the two 'codes' these days and the football crowd have clearly gotten the hump with the hurling crowd over the latter's notorious propensity for declaring their sport the greatest in the world after every good match. Everyone with a Twitter account knows this. It was, one felt, partially as a retort to this tendency that the reaction to the Galway-Wexford scrap was so scathing.
In the Irish Independent, Eamonn Sweeney tore strips off the game, saying that sampling Leinster hurling after luxuriating in the Munster variant was like confronting a rain-sodden Irish afternoon at Dublin airport having just spent two weeks on a sun holiday.
And so the Leinster hurling boys had to listen to a week more of propaganda from down south, as they have all their lives.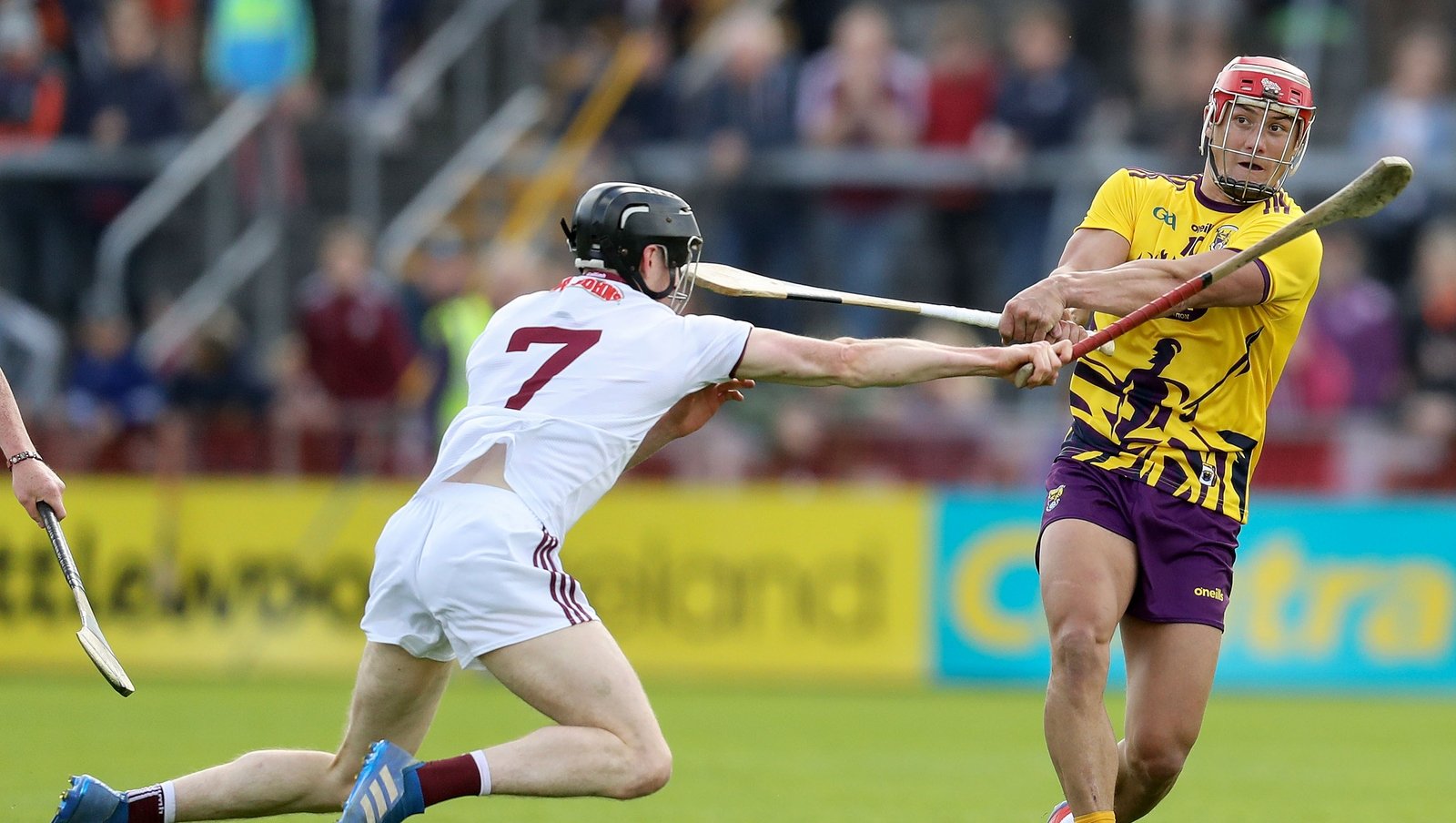 We know the visions often perpetuated of either provincial championship. The marketeers certainly have an easier job with Munster.
Munster hurling is all blisteringly sunny days in Thurles ('the square in Turles [sic], boy!') with Cork and Tipperary exchanging points at the same rate Federer and Nadal used to exchange groundstrokes.
Leinster hurling is - or was until recently - Brian Cody's Kilkenny brutalising all comers and Offaly hitting rock bottom.
Munster hurling is exhilarating pre-match montages featuring John Fenton's goal, Anthony Daly speeches, Ken McGrath catches, overlain with a soundtrack from Ludivico Einaudi.
Leinster hurling is Eddie O'Connor in the Kilkenny People warning the ref not to be blowing for everything on Sunday.
Munster hurling is Ger Loughnane quoting Christy Ring that there's better yet to come.
Leinster hurling is Jim Bolger wondering why Wexford don't just play like they did in Rackard's time.
Munster hurling is fellas equivocating when it's suggested that All-Ireland final day is the biggest in the calendar.
Leinster hurling is Offaly once more hitting rock bottom.
Munster hurling is anybody can beat anybody on a given day.
Leinster hurling is the GAA drafting in Galway to make a proper contest of it.
Munster hurling is Limerick going from abject also rans to All-Ireland champions in one season.
Leinster hurling is Offaly hitting rock bottom again.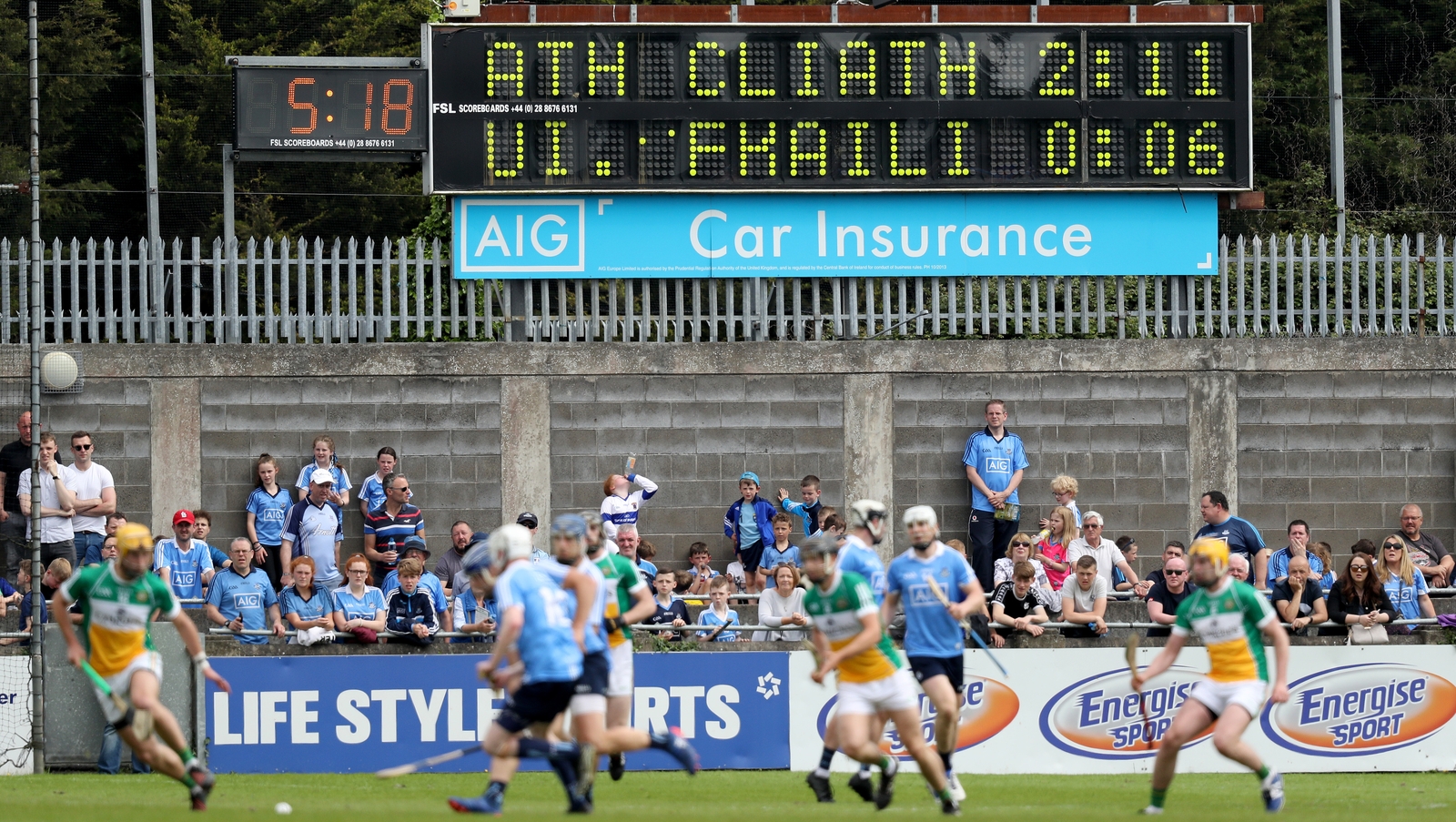 And yet for all the evocative imagery that surrounds the Munster championship, when it comes to totting up Liam MacCarthys won in the past half-century, Leinster have the upper hand. Kilkenny are doing a lot of heavy lifting in this respect, it's true. But nonetheless, you have to go back to the 1970s for the last time Munster teams won more All-Ireland titles than Leinster counties.
Kilkenny, Wexford and Dublin players could be forgiven for being a bit peeved at the media love affair with the Munster championship. You occasionally hear comments in that vein. Michael Duignan admitted in 'The Revolution Years' that he was left cold by the obsession with 'Thurles' and its sacred status within the sport - that is until he played there in the famous second replay against Clare in '98.
God knows, there doesn't need to be another source of tension between the provinces given the already fraught 'hurl v hurley' controversy, a kind of Derry v Londonderry question for the hurling world. (In this sense at least, Galway do belong in Leinster).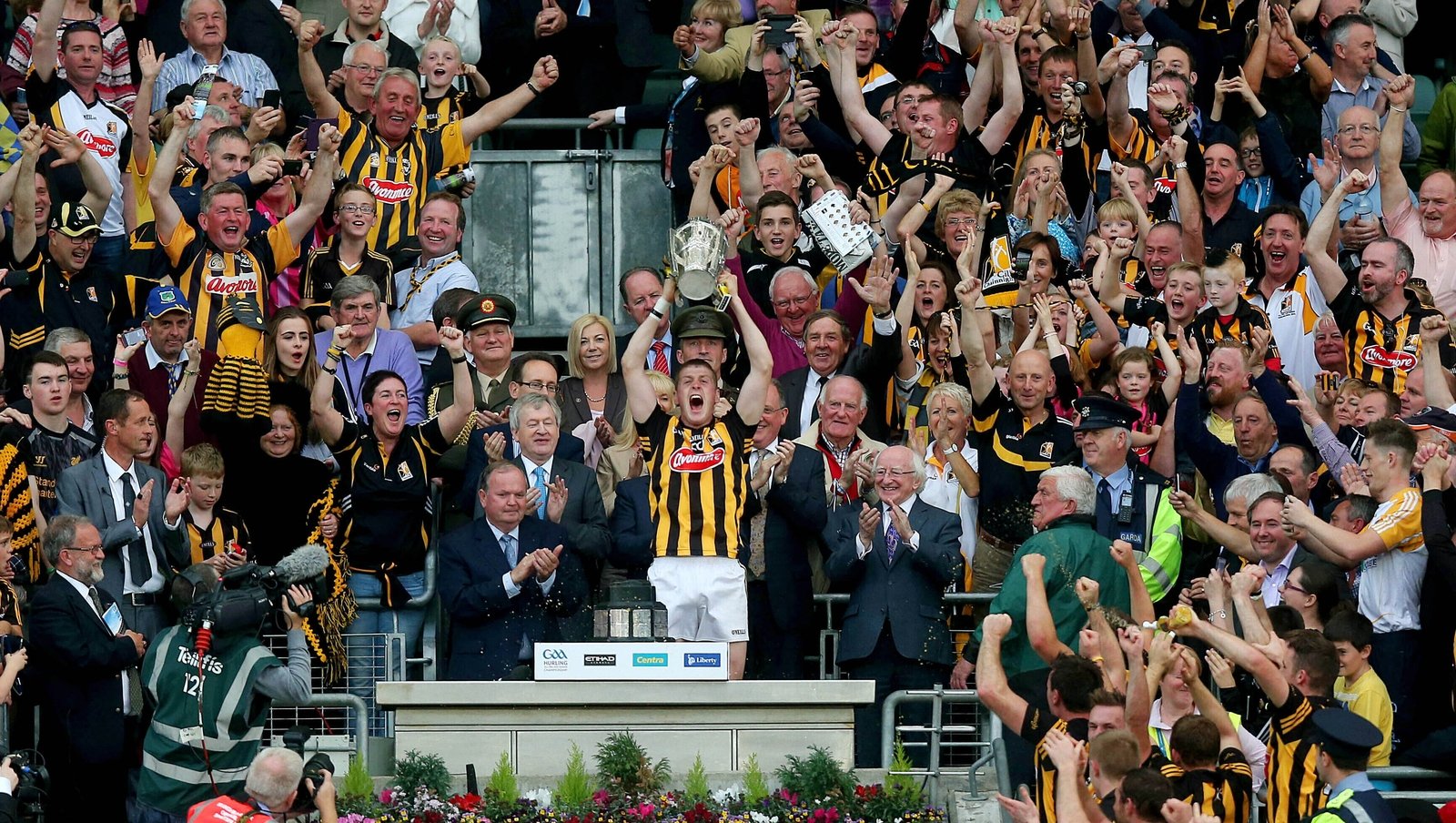 Anthony Daly has experienced life on both sides of the divide, as Clare captain and later manager in the 90s and 00s, and then as Dublin manager for six seasons between 2009 and 2014.
Despite the fallout from the Galway-Wexford wrestle, Daly says the difference between the provinces is not one of styles but of rivalries.
"I didn't really detect any difference in styles between Munster and Leinster. We'd have all used modern tactics, and we were all focused on trying to stop Kilkenny at that time," he told RTÉ Sport.
"I would have found the rivalries bigger in Munster. They're just that bit more bitter - I don't know if bitter is the right word.
"But the buzz you'd have in Ennis with Tipp coming to town.
"Cork-Tipp, Clare-Tipp, Clare-Limerick... There'd be a fair distance between Clare and Waterford but we'd have had a ferocious rivalry built up in the 1990s.
"The build-up and the intensity was just that bit bigger."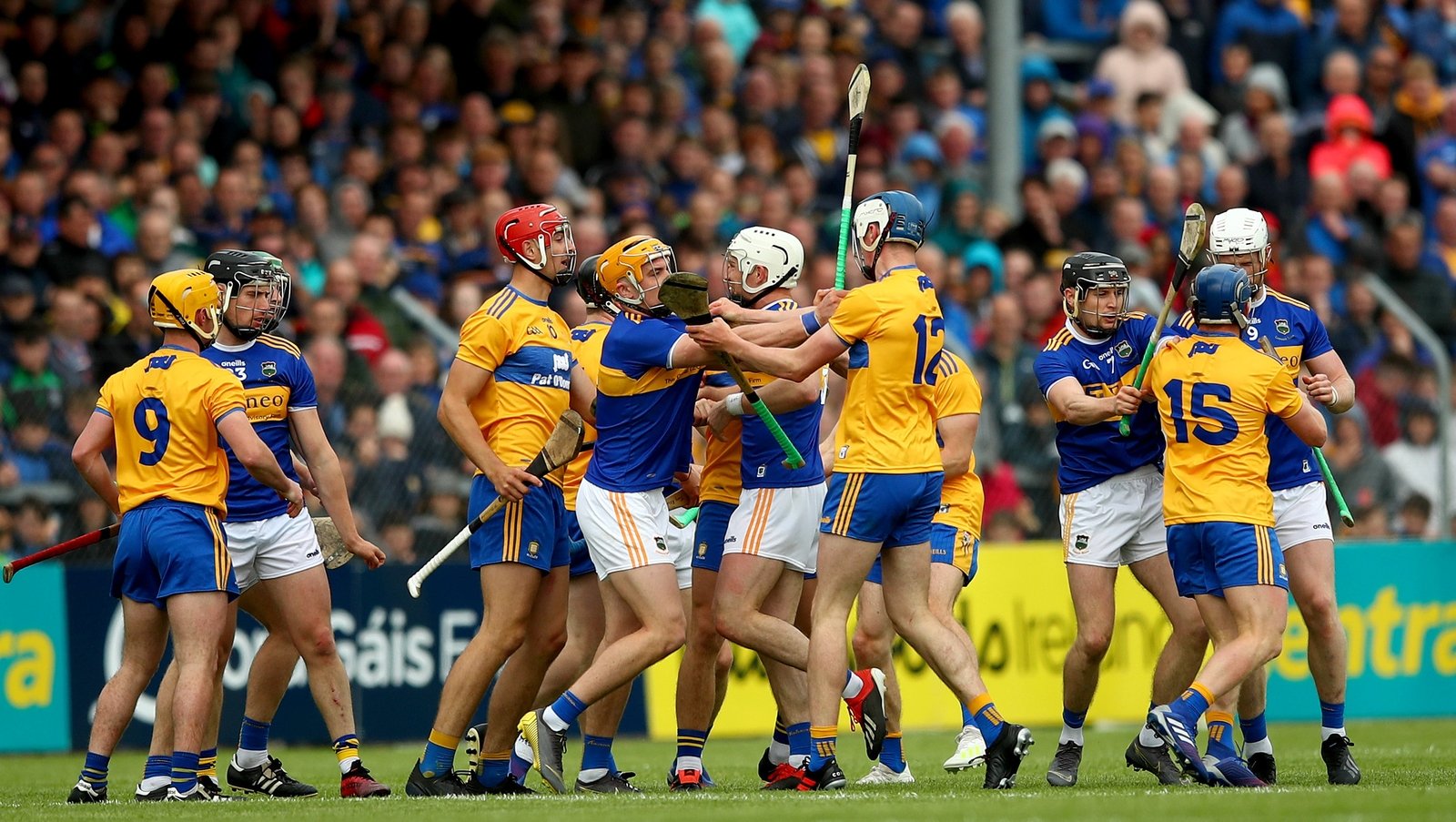 One problem these days is the Leinster championship is really a synonym for the 'Rest of Ireland championship'.
Even leaving aside hurling, Leinster always has a less cohesive identity than the other three provinces. The presence of Dublin in the province has diluted the whole thing, killing off any prospect of provincial solidarity.
It's now even less cohesive in hurling terms, since Galway were strapped on in the late noughties. The 'Leinster' championship could conceivably have both Galway and Antrim among the quintet next season. Meanwhile, Offaly, whose rise was the special ingredient which helped make Leinster hurling great for a time in the 80s and 90s, have now descended almost to Christy Ring level.
Attending the Galway-Wexford game as a pundit with RTÉ Sport, Daly felt the pre-match build-up lacked the ferocity and tension of a provincial match down south.
"In Salthill last week (for the Galway-Wexford game) you didn't get the sense that this was a do or die game. Technically, it wasn't of course, but had Galway lost, they were getting into a big hole.
"Everyone was wandering up to Pearse Stadium in good form. Which is good in a way but did I get the sense that here was two teams who had real needle with one another? Not really."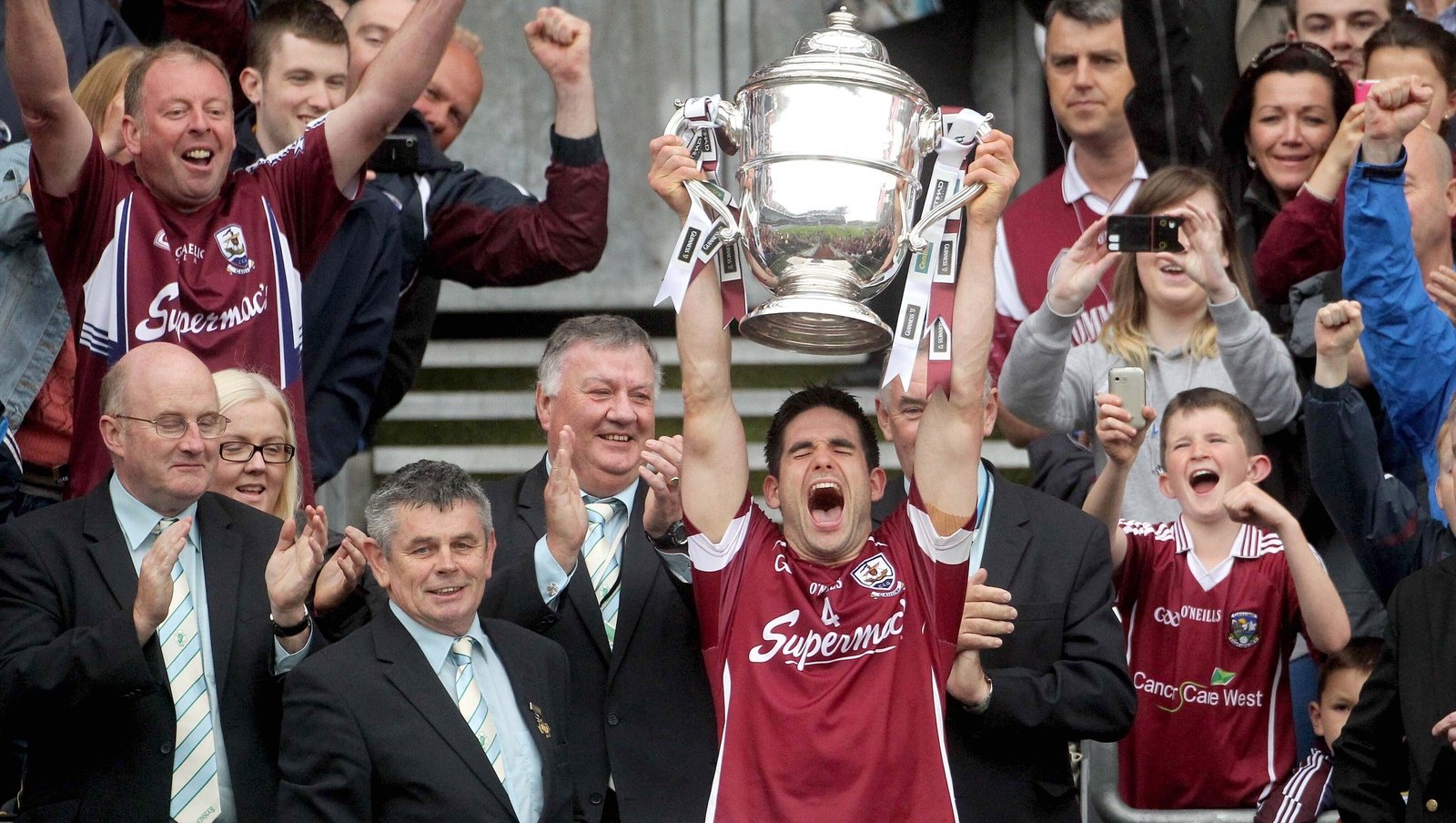 But despite the grumbling of their rivals, and the jolt it caused among the traditionalists, the Leinster championship containing Galway was far preferable to what went before.
They re-invigorated what was then a moribund provincial entity. Aside from the freak year of 2004, Leinster had been a procession for Kilkenny for most of the noughties.
"Galway entering Leinster definitely boosted the competition, though Cody mightn't like to hear that," says Daly. "Beforehand, it was nearly a turkey shoot for Kilkenny, save for the time they got caught in the last minute in '04."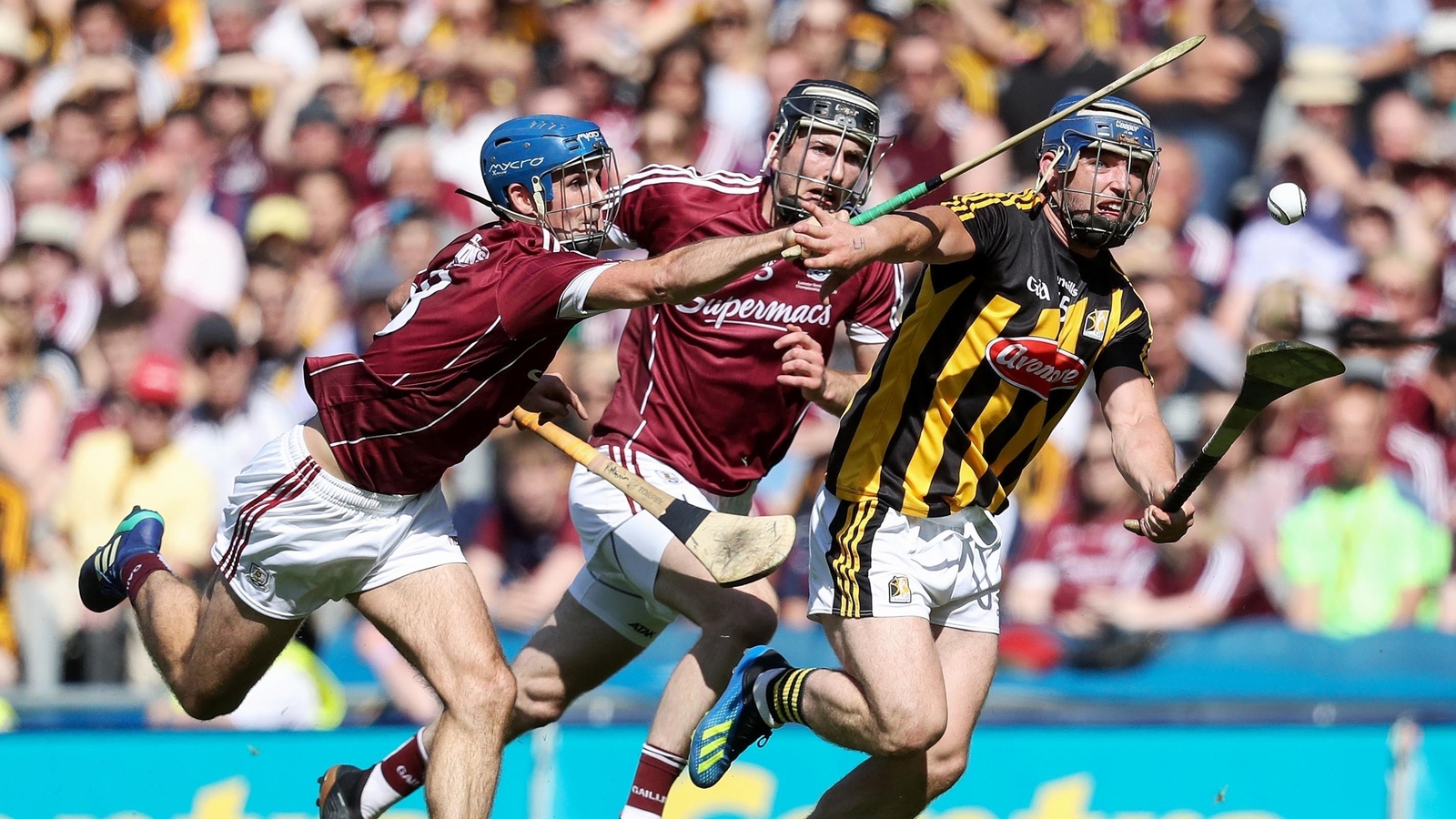 As the provincial leagues enter their final ten days, we discover something strange.
For all the grumbling about the province, it is Leinster that is providing the more intriguing storylines in 2019.
Munster, the scene of so many epics last year, has delivered a series of washouts worthy of the Leinster football championship.
Tipperary have disturbed the delicate equilibrium of the province by being too good and Waterford have also done so, by being too bad.
That leaves a three-way battle between Cork, Limerick and Clare to avoid falling through the trapdoor. Clare have yet to play the other two and their one-point away win over Waterford has been thrown into unflattering relief by events since.
Leinster, meanwhile, is poised for a potentially explosive final weekend. Reigning champions Galway, beset by a host of niggling annoyances, and one major Joe Canning-sized annoyance, travel to Nowlan Park on Sunday for a game that has more than enough riding on it.
Whatever the result, it leaves open a range of possibilities for 15 June. It's even possible that four teams could yet wind up on five points.
Wexford-Kilkenny and Dublin-Galway throw in simultaneously with so much on the line. Munster remains the better balanced competition of the pair, but Leinster may yet provide the most enthralling drama of 2019.
Follow all the hurling action this weekend via our live blogs on RTÉ.ie/sport and the News Now app, listen to live national commentary on RTÉ Radio 1 and watch live and exclusive TV coverage of Kilkenny v Galway and Limerick v Clare on RTÉ2 and the RTÉ Player.